Bar Council of India abolishes one-year LLM; Read new rules here
Bar Council of India abolishes one-year LLM; Read new rules here
Master in Law or LLM will be of two-year duration. It will be mandatory to appear in Post Graduate Common Entrance Test admissions to LLM courses.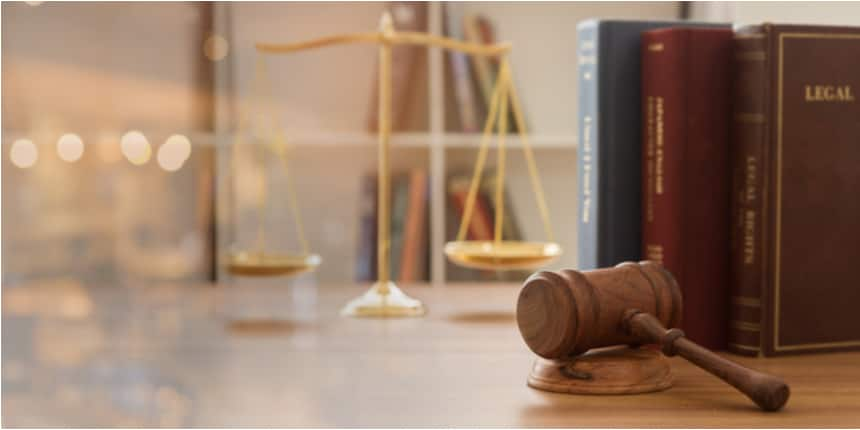 NEW DELHI: The Bar Council of India (BCI) has announced that it has abolished the one-year post-graduation course in law or LL.M. The notification released by the council makes it mandatory for law students to complete LLB degree (three-year LLB or five-year LLB) for pursuing LLM course, which will be of two-year duration. The council has also announced that a Post Graduate Common Entrance Test in Law will be conducted for admission to LLM courses offered by the universities and colleges.
What are the new rules for pursuing LLM course?
Eligibility
The student must have completed three-year LLB or, five-year integrated LLB with minimum marks prescribed by the Bar Council of India or any other authority as the case may be.
LLM course will be offered only to the law graduates.
The one-year LLM course, which was introduced in 2013, will be scrapped. In the current academic year, one-year LLM will remain valid, but from next year, it will not be offered in any university of the country. The LLM course will be of two-year duration and it will be spread across four semesters.
LLM course will be restricted to graduates
No university will offer LLM to any candidate who has not completed graduation in law.
Masters degree from open system without completing LLB will not be designated as LLM
As per the new rules, a Master's degree in any specialized branch of law that is offered in an open system will not be considered as LLM degree if the student has not completed LLB/BA LLB. However, it can be designated in any other manner to attract the immediate attention of anyone.
All India Common Entrance Test mandatory for LLM
The new rules also contain the provision for a Post Graduate Common Entrance Test in Law.
As per the rules, the Council may conduct a Post Graduate Common Entrance Test in Law (PGCETL) for admissions to Masters degree in Law. As of now, the universities may follow their current system of LLM admissions. However, once the council starts conducting PGCETL, it will become mandatory for all universities to give admissions on the basis of PGCETL merit list.
The students will have to share their PGCETL score with the university while applying for admission. The merit list will be prepared after considering the prevalent classification followed for giving reservation.
LLM from a foreign university
The LLM degree obtained from a foreign university will be considered equivalent to LLM obtained in India only if the degree is obtained after completing LLB from any Indian or foreign university recognized in India.
The notification adds that one-year LLM degree obtained from any foreign university will not be considered equivalent to LLM degree obtained in India.
One year LLM plus one-year experience as visiting professor equal to LLM in India
A one-year LLM degree obtained from a highly accredited foreign university after completing LLB may make one eligible to be appointed as a visiting professor in any Indian University. The one-year LLM along with one-year experience as visiting professor can be taken together to make it equivalent to a masters degree in Law.
In addition to the above, the council has also notified rules regarding educational up-gradation and efficiency enhancement and professional education. It plans to introduce two professional efficiency enhancement continuing education courses only for Advocates who are enrolled with any State Bar Council.
Para-legal/Court management Courses
As per the notification, BCI Trust may conduct para-legal and technology and court management courses of suitable duration facilitating para-legal works and court-management to cover updated education and training.
The para-legal may include land survey work, notarization, registration and all other judicial work of court and lawyers' chamber management. BCI Trust may for the above purpose seek assistance and involve the service of the National Legal Services Authority (NLSA) and State Legal Services Authorities (SLSA).
The impact on Common Law Admission Test - PG
At present, there is a Common Law Admission Test (CLAT), conducted by the Consortium of National Law Universities, for admissions to LLM programmes. The introduction of the new post-graduate common entrance test by BCI may replace other law admission tests for LLM such as CLAT PG, which is not clear yet. It will be mandatory for all law students to appear in BCI administered test for pursuing LLM.
Many National Law Universities and law schools in India offer one-year LLM course through CLAT or any other entrance exam. Making LLM a two-year course means, the law schools will have to restructure their programmes. In addition, the abolition of one-year LLM may also bring uniformity in legal education at the postgraduate level.
Also read:
Write to us at news@careers360.com.
More From shubham.bhakuni