Battling 3 types of disability, this student got into an IIM
Battling 3 types of disability, this student got into an IIM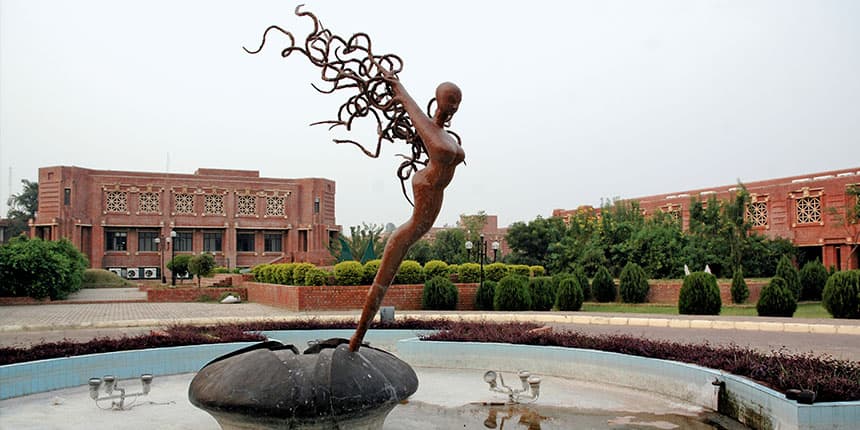 NEW DELHI: Yash Avadesh Gandhi, 21, was born with the odds stacked against him. The cerebral palsy was detected early when his parents noticed he couldn't walk properly, the dysarthria and dyslexia would be discovered later. The first makes speech difficult; the second is a learning disability that interferes with reading.
Despite those considerable hurdles, he is on his way to Indian Institute of Management Lucknow, one of the top institutions for management training in the country.
"I am looking forward to normal times when the scare of COVID-19 will not be there, and I can go to the IIM campus," said Gandhi. Classes have started at IIM Lucknow but are being conducted online. He cleared the Common Admission Test (CAT) for admission to the IIMs in 2019 with a 92.5 percentile score. He qualified under the quota for persons with disabilities at most IIMs but picked Lucknow, fourth among business schools according to the government's National Rankings Framework 2020. He will be in the
2020-22 batch.
On his own
Even in school, and in spite of the difficult health conditions, there was no stopping Gandhi. He also became independent early, getting about the city on his own with energy and confidence. Considering he grew up in Mumbai, that is no small feat.
"He had to take a train first and then a bus, and after getting off the bus, he had to walk for ten minutes to his college. He did everything on his own," said Jignasha Avadhesh Gandhi, his mother and a homemaker. His father, Avadhesh Ramdas Gandhi, is a manager with a diamond firm.
"As a child, I took life as it came. But Hari Prasad Swami Sir guided me," said Gandhi. His mentor and spiritual guru, Hari Prasad Swami motivated him to take up commerce.
Active in school
From nursery till Class 12, Gandhi studied in Seth Gopalji Hemraj High School in Borivali and struggled with the basics – walking, talking and writing.
"The main problem was with writing," he said. "My writing was bad, especially when I had to write very fast. It was not readable. I had to take the help of writers." Classmates and teachers initially struggled to understand his pronunciation. But a loving child, Gandhi soon won them over.
"My teachers helped me whenever I had a problem, especially principal Ma'am," said Gandhi.
Principal ma'am' was Ujjawala Zare, now retired. She took particular interest in his studies and extracurricular activities. She wanted Gandhi to be confident in every endeavour. "He was not scared and my doors were always open for students like him," said Zare. "I remember a particular event held for skin donation. Yash took a lot of interest. He participated in the quiz competition and was active throughout the day." He was always an "above-average students", she added.
Gandhi passed the Class 12 Maharashtra board exam in 2017. "It was then that I started dreaming of becoming an investment banker," he said.
"IIM Lucknow achieves 100 percent placement for everybody," said Vikas Srivasata, professor and spokesperson, IIM Lucknow. "People with disabilities have come to IIM Lucknow, students who were visually-impaired for example, but they generally get jobs. It is a 36-year-old institution; we have a huge alumni network. Most students get placed in two-three days. There is a lot of community support also for such students where they are encouraged to complete their course well."
Commerce and college
As a first step toward his dream job, Gandhi enrolled in the undergraduate commerce programme at Mithiibai College, Bandra. A year later, from July 2018, he began his preparation for competitive exams including the CAT by joining a coaching institute.
"When he was preparing for CAT, he would leave home at 6 a.m. and return at 9.30 p.m. after attending college, and tutorial classes," said his mother. She added: "My child used to feel so weak and tired. We told him not to take so much pressure, but he knew we had spent a lot on his education and he had to do well."
While describing his journey, Gandhi makes it a point to mention and express gratitude for the writers who have helped him during exams over the years. "I took their help in all the exams, including CAT," he said.
He will also soon complete his undergraduate studies; the usual academic calendar stretched and delayed COVID-19. "My subjects are accounting and finance," he said. "Due to the pandemic, the final year exams are yet to be over."
Gandhi's indomitable will to do well in studies has passed on to his brother as well.
His younger brother, Harshal, has also taken up commerce in Class 12 like Gandhi and wishes to make it to an IIM one day. Gandhi was selected in all the IIMs, except Bangalore. "Why I did not get a call from IIM Bangalore is because they had a criterion of work experience which I did not have," he said. "I joined IIM Lucknow because of its rank."
Also Read:
Write to us at news@careers360.com
More From Pritha Roy Choudhury