Fellowships delayed or denied, researchers now face debt
Fellowships delayed or denied, researchers now face debt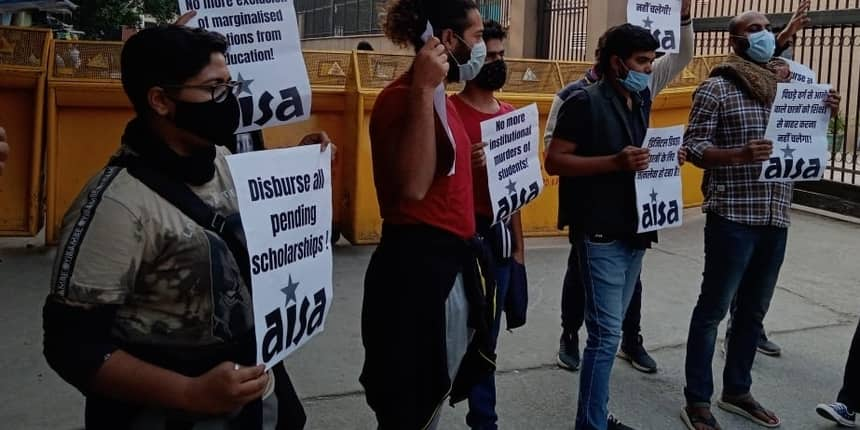 NEW DELHI: Anjan Bommala, a researcher in geophysics at Osmania University, is in debt. "I haven't received any stipend for the past 10 months," he said. To make ends meet and support his ageing parents, he resorted to borrowing from friends and well-wishers and now owes around Rs 1.5 lakh.
Research fellows across the country complain they are not receiving their research fellowships. In many cases, the funds have simply not been disbursed. Then, at least one National Institute of Technology (NIT) did not have enough funds for fellowships to researchers who took admission this year and, in consequence, even students who were eligible for fellowships were moved to the non-funded category.
Bommala comes from Mardi village in Sangareddy district of Telangana, where his father is a farmer and mother, a homemaker. "I have my parents back home to look after, they are old," he said. He is the youngest of three siblings and as the only male among them, also responsible for his parents. He is now in debt. He has been borrowing money from friends and well-wishers for the past 10 months. "I wanted to be a professor but am now wondering how I will complete my PhD and repay my debt," he said. He estimates he will need at least two more years to complete his thesis.
Family and fellowship
The fellowship amount usually hovers between Rs 31,000 to Rs 45,000 from the first to the fifth year of the PhD programme. Researchers routinely send part of this to their homes and irregularities in their disbursal casts the entire family into financial insecurity.
Snigdha Konar from Durgapur, West Bengal, is pursuing a PhD in Chinese language at Jawaharlal Nehru University. She is the elder of two siblings and her father does not have a regular source of income. "We have not yet received the money and I don't think we will get it soon," said Konar.
The UGC used to release the fellowship amount within 45 to 50 days of each candidate filling their regular form to claim the fellowship. It hasn't done so this year.
Fellowship categories
"The government is not prioritizing and institutions are sleeping over the matter of fellowships -- this is the fate left out for our scholars," said Vikrant Singh, a senior research fellow and president, Joint Research Council of India, an organisation of research scholars from across the country. "With scholars gone, no research in labs, there will be no progress for the country either," he said adding that even centrally-funded institutions, including several National Institutes of Technology (NITs) are claiming they do not have funds to pay the research scholars.
On clearing the National Eligibility Test, or NET, the candidates are enrolled under two categories FT01 and FT02. While the one's under the FT01 are provided Junior Research Fellowships by the UGC, those categorized under FT02 have to finance themselves.
According to research scholars, NIT Hamirpur has transferred the enrollment of all scholars from FT01 to FT02. This was a sudden development and students complain they were not even asked.
Sneha* (name changed on request), who aspires to complete her thesis in economics from a NIT said that after clearing the NET and scoring enough to be eligible for the JRF, she had filled in papers for FT01 category.
At the interview in September, she was asked if she would still continue with the NIT if her research category was changed. She had said, "No". However, when her admission was finalised in October, she discovered that it will be under the non-funded FT02 category.
"We did receive the grants from the education ministry but that was not sufficient for the new batch of students and so, they have been given the FT02 category," said Yogesh Gupta, registrar, NIT Hamirpur. "And also it is very clearly mentioned in the prospectus that a student will be admitted in FT01 category only if funds are available."
"This means I have to figure out how my studies can be funded through other scholarships," said Sneha. "If funds cannot be arranged, I will have to abandon my PhD."
The Joint Research Council of India on November 2, 2020, had written to education minister Ramesh Pokhriyal Nishank requesting him to take stock of the situation and make arrangements for disbursing funds to the National Institutes of Technology (NITs) and other centrally funded institutions.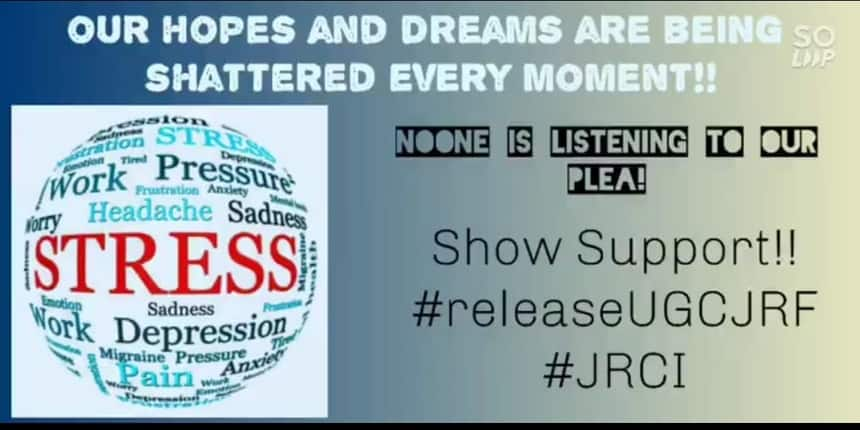 Students protest
The letter stated "This trend is totally an unethical practice which would be demotivating the research scholars and further degrading the research status in the long run. So, we (the members of JRCI) on the behalf of all the research scholars request you to give urgent attention to the above-mentioned problem and allocate and disburse the funds for these institutions."
As students started a campaign digitally and through social media, demanding immediate disbursal of funds, the UGC got back saying they will see that the matter is addressed.
The UGC's secretary, Rajnish Jain, did not respond to calls or text messages. However, he told PTI on November 9: "Research fellowship amount that is pending will be released by UGC within a week."
"I had called up UGC officials today [morning on November 12]," said Konar. "They said that my papers have not been signed yet."
Also Read:
Write to us at news@careers360.com
Stay updated with latest Education News
More From Pritha Roy Choudhury