Bhima Koregaon: Students support DU teacher called for questioning
Bhima Koregaon: Students support DU teacher called for questioning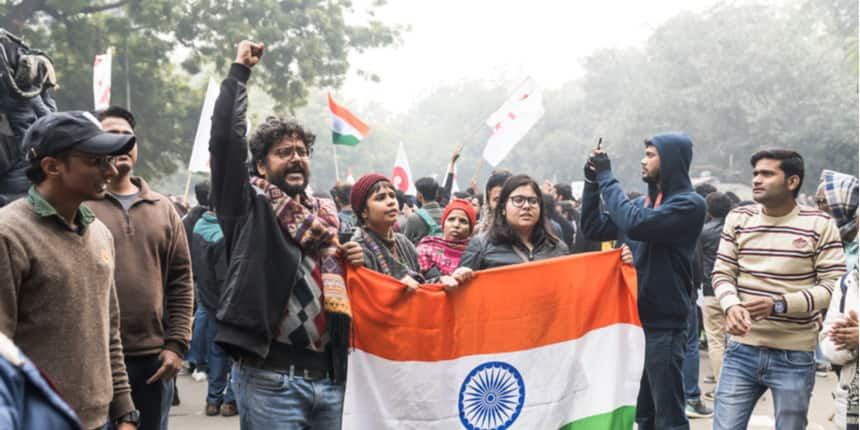 NEW DELHI: Students and alumni of Delhi University's Sri Ram College of Commerce have initiated a solidarity campaign with their teacher, Rakesh Ranjan, on Friday. Ranjan, who teaches economics in SRCC has been summoned for questioning by the National Investigation Agency in relation to the Bhima Koregaon case.
Terming this summon as a "witch-hunting" of dissenting intellectuals, the petition extends support to Ranjan. "Our professor is a torchbearer of democratic and quality education in our college. We have only seen him struggle to create inclusive, healthy, engaging spaces for his students, on whose lives he is known for leaving a lasting positive impression," the petition said.
Stressing on the "excellent" record of Ranjan as an educator the petition intends to oppose the "legalised harassment in the garb of investigation". "This is not what our professor deserves. This is not what our democracy deserves," the petition further added.
The solidarity campaign which has a target of 500 signatures has already received 459 signatures.
Along with from Ranjan, Prem Kumar Vijayan has also been summoned for questioning by NIA, Times of India reported. Vijayan is a teacher from the English department at DU.
Other arrests in Bhima Koregaon case
On July 28, MT Hany Babu, another teacher from the English department of DU was arrested under the Unlawful Activities (Prevention) Act in connection with Bhima Koregaon case. Babu is a popular anti-caste activist.
Protesting against Babu's arrest, six students were also booked on Wednesday by the Delhi Police for violating section 144 of the Criminal Procedure Code, Press Trust of India reported. The rule prohibits assembly of four or more people in a public place. The students are members of left-leaning All India Students' Association.
Apart from Babu, the NIA has apprehended three more academics under the UAPA in the past. Sudha Bharadwaj, a teacher in National Law University, Delhi, Anand Teltumbde, a teacher in Goa Institute of Management and Shoma Sen, a teacher in Nagpur university have been convicted.
Several activists, lawyers and academics have been arrested for their alleged role in inciting violence after the 200th-anniversary celebrations of the Battle of Koregaon. The incident which took place on January 1, 2018 violence left one person dead and several injured.
Also read:
Write to us at news@careers360.com