No SC decision on final year exams today; next UGC hearing on Aug 18
No SC decision on final year exams today; next UGC hearing on Aug 18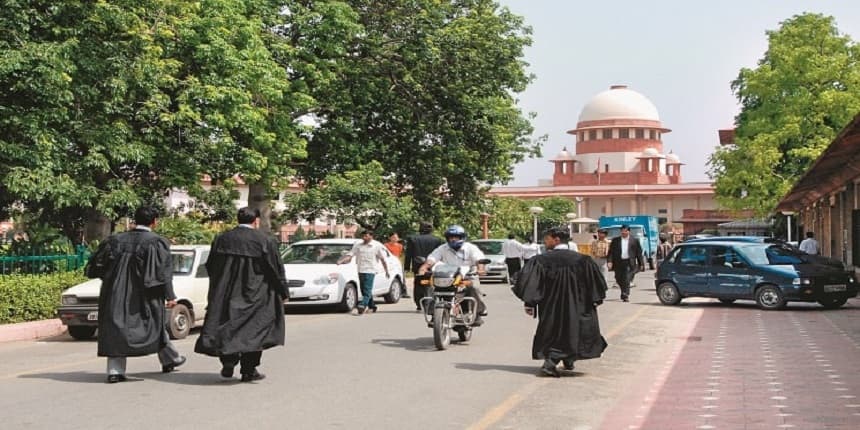 NEW DELHI: The Supreme Court of India has adjourned hearings in the University Grants Commission (UGC) final-year exam matter until August 18.
The pleas challenged the UGC's exam-related guidelines issued on July 6 that made final-year or final-semester university exams compulsory despite the coronavirus outbreak. 31 final-year students from across states filed a public interest litigation (PIL) case against the guidelines. Yuva Sena, the Shiv Sena's youth wing, also challenged the guidelines.
Earlier during its hearing on August 10, the court postponed the matter to August 14, and asked the UGC and the solicitor general, Tushar Mehta, to file their replies in three days. In its affidavit, the Ministry of Home Affairs reportedly stated that universities can conduct final year examination in August and September, as per the UGC guidelines.
UGC hearing in Supreme Court
Bar & Bench reported that Abhishek Manu Singhvi, lead counsel, in the case argued: "The UGC guidelines now is a 'one size fits all' method and does not consider the issues of transport and accessibility." Singhvi further added that nobody is against the exams in regular times. "We are against the exams in pandemic time," he argued. Singhvi also argued that the guidelines violate Article 14 of the Constitution, which guarantees equality before law, says the report.
Senior counsel Shyam Divan, while arguing against the UGC guidelines said that the UGC guidelines state that they are advisory and that universities are free to chart out their own plan accordingly. According to Bar & Bench, he said: "The students are a homogenous group and this group cannot be severed artificially by treating first-year students differently from final year students."
UGC in Supreme Court
Earlier, On July 6, the UGC issued exam-related guidelines asking universities to complete the final year, final semester examination by September end in offline, online or blended mode.
Following the July 6 UGC order, students and parents raised their concern on various social media platforms and also urged the central government and the UGC to cancel the examination. Later, a couple of PILs were filed in the Supreme Court demanding cancellation of the examination. These included one by a group of 31 students from different parts of the country who demanded that they be evaluated on the basis of their past performance and internal assessments, as examinations will pose a serious health risk for them.
Also read:
Write to us at news@careers360.com