Chinmaya Vidyalayas: Preparing children for life
Chinmaya Vidyalayas: Preparing children for life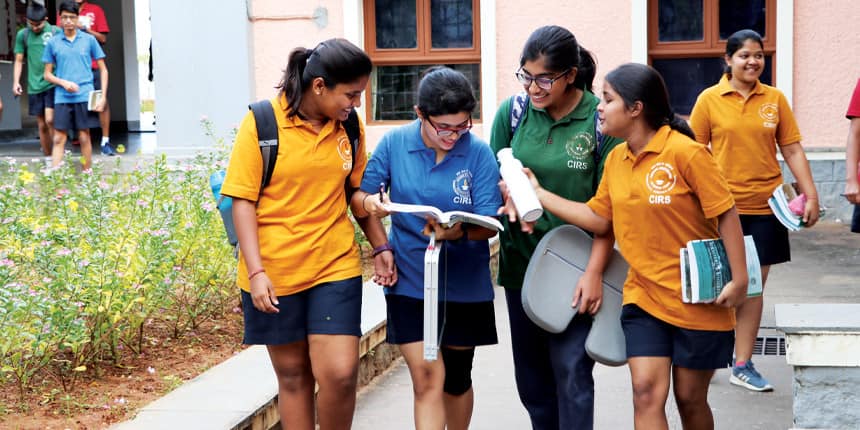 NEW DELHI: The first Chinmaya Mission school was set up with just six classrooms in Kollengode, Kerala, in 1965. Now, it is a chain of 95 schools spread over 12 Indian states and the West Indies. It teaches over one lakh children in a year. Children of Chinmaya not just score high marks in board examinations but they excel in the area of extra-curricular activities, which according to school authorities has been possible because of its deep-rooted value-based education system which has spiritual learning.
The growth story
Central Chinmaya Mission Trust's Education Cell runs Chinmaya Vidyalayas in 12 States in India as well as in the Caribbean nation of Trinidad and Tobago. The schools are run on the principles of its founder Swami Chinmayananda, who believed that the transformation of society will happen only when individuals are transformed, and this can take place only with value-based education. The first school at Kollengode had just six classrooms.
By October 1968, when the Chennai school opened, the chain was seven-member strong with schools in different parts of southern India. Its growth has always been rapid. Between the mid-60's and 1980, 24 more schools were opened, the largest numbers in Kerala (11), Tamil Nadu (five), and two each in Karnataka, Jharkhand and Odisha. Andhra Pradesh and New Delhi have one each. Since then, another 63 have been added.
According to the Swami Anukoolananda, Zonal Director of Chinmaya Schools, when Swami Chinmayananda started the first school in Kerala, the land for the school was donated by the Radha Devi, then president of Chinmaya Mission, Kollengode. Following her, several others expressed interest in the idea of a single institution offering quality education and instilling Indian cultural values in children. They donated land, paid for the construction of school buildings, set up laboratories and even ran the schools. "At present, there are seven schools in Trinidad," said Anukoolananda. "We also have a university, and eight colleges. Over 54 years, we have established 103 education institutes worldwide."
The Chinmaya way
The trust's Education Cell has developed its own education programme, the Chinmaya Vision Programme or CVP, that is used in all the schools. The programme does not just address children but also their parents and teachers. It covers four broad areas: integrated development for the development of physical, intellectual and spiritual powers; Indian culture, patriotism and universal outlook.
Embedded in the lesson on trees is also the "value education" of why and how they must be preserved. "Every piece of information is converted into a value. The aim of education is not high marks but (building the right) values that make students worthy citizens," explained Anukoolananda. "If the person has all the right values and an integrated personal, marks will (follow). Our children don't need extra tutoring and play even during exams." The Chinmaya International Residential School in Coimbatore, Tamil Nadu, has posted some of the best scores in the Class 10 and 12 examinations conducted by the Central Board of Secondary Education.
Shanti Krishnamurthy, director, Education Cell, added: "Preparing (the children) for life is our objective." Educational trips consist of visits to local industries and offices. There are regular classes on cleanliness, non-violence, patriotism and respect for parents and teachers. Mathematics lessons include instructions in Vedic mathematics – a method of calculation based on Indian scripture. Homework for the vacations often involves delving into family histories; it helps children overcome the isolation of nuclear families and feel more connected to their ancestors and relatives.
Spirituality and the schools
Spirituality is central to the Chinmaya Vidyalaya school system. Its top administrators believe that it is essential, not just for children to concentrate, but also for their overall development. In their schools, each day begins with spiritual classes. Included in them are 10 minutes each of meditation and yoga and 20 minutes of chanting from Hindu scripture – the Bhagvad Gita, the Vedas, the Ramayana or Mahabharata.
Spiritual education has its own curriculum, divided into three academic stages from Class five to Class 12. Students in classes five to seven learn Bal Bhagavatam and Bal Ramayana, children's editions of scriptural texts. Classes eight and nine study the lives of saints, meanings of daily prayers, and are introduced to the scriptures. Classes 10 to 12 study the scriptures in greater depth and are also initiated into the philosophy of the Chinmaya Mission. This curriculum is delivered alongside the academic ones mandated by the school boards.
Scholarships and awards
Chinmaya schools offer scholarships to students who are academically gifted but unable to afford the fees. They are funded through donations. There are awards for children who excel in other areas as well. Students who are well-mannered and speak respectfully are eligible for the Suhashi award; Chinmaya Alankar awards are given to students, teachers, even principals who win laurels for the school in cultural activities or sports.
Stay updated with latest Education News
More From Aeshwarya Tiwari