CISCE Board Exam 2021: ICSE exam cancelled, ISC postponed
CISCE Board Exam 2021: ICSE exam cancelled, ISC postponed
CISCE has decided to cancel ICSE Board exam 2021 and postpone the ISC examination 2021 due to the rapid surge in COVID 19 cases in the country.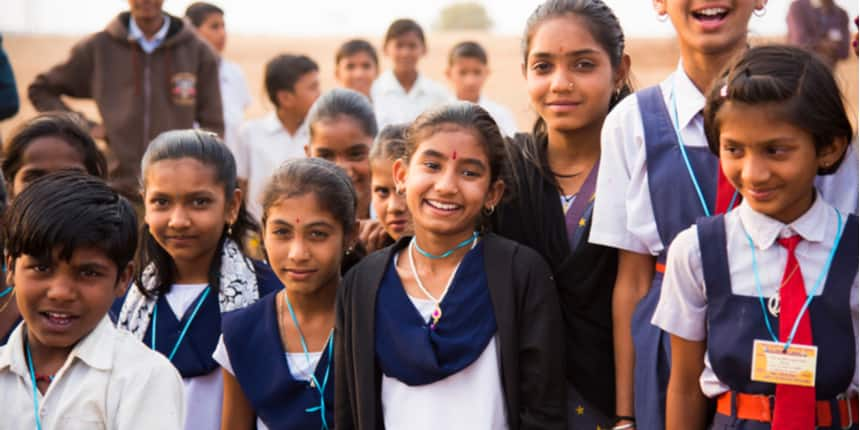 NEW DELHI: Council for the Indian School Certificate Examinations has cancelled ICSE Board exam 2021 and postponed ISC exams. The decision is taken due to the spike in the number of COVID-19 cases. Earlier, the council made ICSE exam 2021 optional, but now these exams have been cancelled.
Recommended: Know about various Careers after 12th based on your stream. Click here.
The council says in the official notification, "Given the present worsening situation of the COVID 19 pandemic in the country, the CISCE has decided to CANCEL the ICSE (Class X) 2021 examination. The options given in the earlier circular dated April 16, 2021, now stands withdrawn. The safety and wellbeing of our students and teaching faculty is our topmost priority and of paramount interest".
Latest news on ICSE board exam 2021
The board has finally answered the question "Is ICSE exam cancelled 2021," along with it also announces the postponement of Class 12 exams. Students of Class 10 will be promoted on the basis of 'a fair and an unbiased criterion,' to be developed by CISCE. The criterion on which basis the ICSE result will be prepared and the date of the result declaration will be announced later by CISCE.
The Council further announces that "All CISCE affiliated schools are hereby advised to begin the admission process for Class 12. In addition, schools should prepare a schedule to begin online classes for the Class 12 students at the earliest. The syllabus to be followed is the ISC 2023 syllabus.
The council will closely monitor the COVID-19 situation and the decision on the conduction of ISC examination will be made. As several other boards have also cancelled the exams due to COVID-19 pandemic.
Read ICSE exam cancelled official notification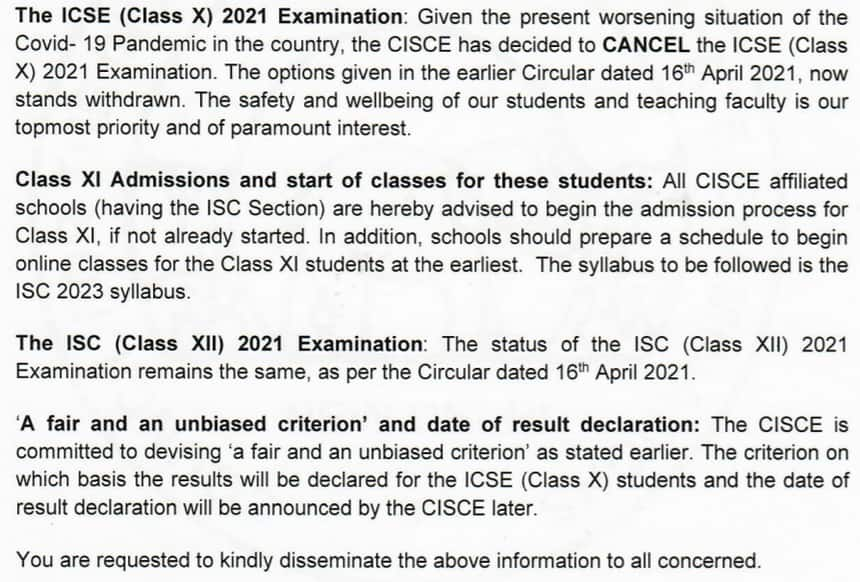 Write to us at news@careers360.com.