Comprehension and time management skills vital to do well in CLAT 2020: Experts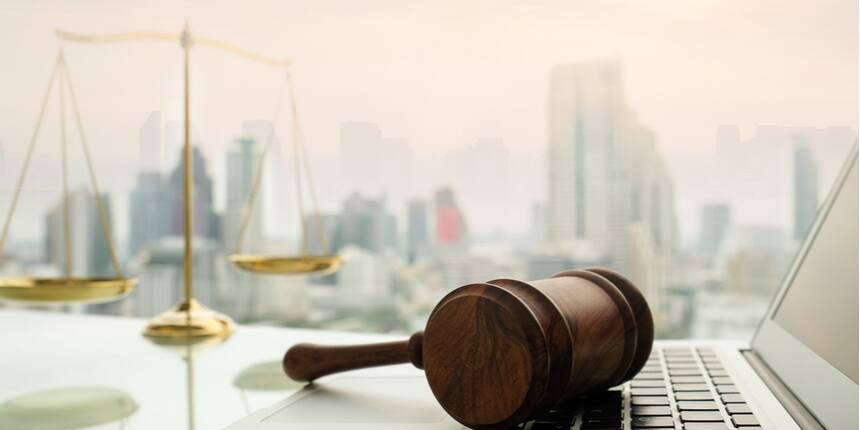 New Delhi: The Common Law Admission Test (CLAT) was conducted on September 28 at more than 300 test centres across the country. The exam was conducted in computer-based, online, centre-based mode for admission to 5-year integrated and one-year LLM courses offered by the 22 participating NLUs.
Rajneesh Singh, founder of CLAT Essentials, gave his insights on the exam and also shared qualities candidates needed to have to do well in the exam.
CLAT question paper was good, but there were a few errors
Mr. Singh said that the CLAT question paper this year was pretty good as it was, "able to fulfil the main objective of filtering out better talent."
"The quality of questions were also good. The only glitch was there were 5-8 errors" Mr. Singh added.
Paper was not offbeat, as claimed by students
"Some students were a little surprised and complained about ambiguity in answers, while some found the paper offbeat. But these are false notions of these students." Mr. Singh said.
According to him students are making three wrong assumptions. First assumption is that people who have set the sample paper are also responsible for setting CLAT questions. Second is the nature of questions will be exactly the same as one has practised during the mock tests conducted by coaching institutes. And finally, the assumption that the nature of questions cannot vary unless the guidelines change.
The quality of the questions was high but it was not difficult
Mr. Singh said that students "needed better comprehension and time management. Students needed to slow down and attempt only those which they were confident" to solve questions.
Speaking on questions from different sections, he said that "one set of GK questions was more business-related. RC had a brilliant mix and questions were original. Legal and Logic had some debatable answers but overall very good questions. QT was also well balanced, but answers of the last set were wrong."
Mr Singh has picked the following qualities for success in CLAT 2020
Who can read exhaustive, meaningful and quality text faster but with a 70 to 85 percent accuracy.

Who reads and prepares GK deeper and does not consider GK a burden. Has not mugged up superficial knowledge but have read with lots of interest.

Who is getting 8 plus marks in QT. QT will play a vital role in getting top three, otherwise, QT may have been left.

Who can maintain a good composure and focus for a long period.

Who can handle and adapt to changes quickly.
Also Read:
Provisional AILET 2020 answer key and Question paper released; download here
CLAT 2020 answer key released, Download with the link given here
AILET 2020 exam analysis
Write to us at news@careers360.com
Stay updated with latest Education News
More From Team Careers360