CMA Foundation 2020: Know Exam guidelines and instructions
CMA Foundation 2020: Know Exam guidelines and instructions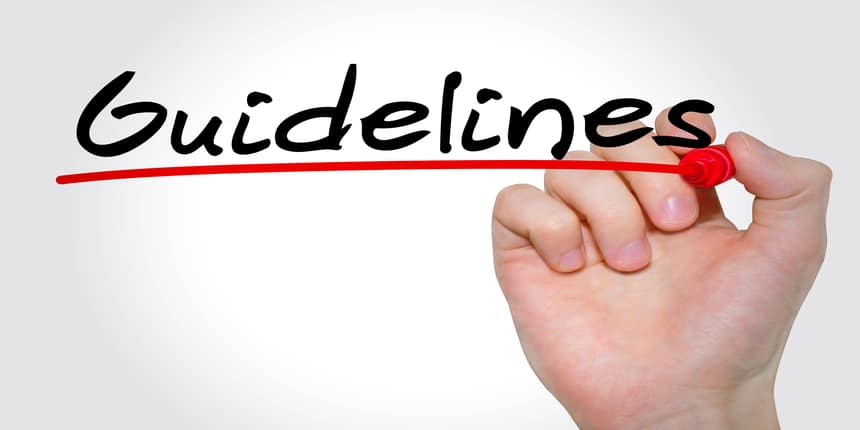 NEW DELHI: The Institute of Cost Accountants of India has released a notification specifying guidelines and instructions for the upcoming CMA Foundation home proctored test that will be conducted on September 6. Students who are going to appear for the exam will be sent the examination link and other relevant details on their email address and registered mobile number. The Passkey and SMS will be sent one day before the examination i.e. on September 5, 2020 and Passkey will be operational on the day of exam at 10 AM only.
Students must keep government-issued id (e.g. voter card, Driving license, Aadhaar, etc.) or Institute ID card or Admit card to verify identity and upload it at the time of starting of the examination. For every exam sessions (10 AM to 12 noon or 2 PM to 4 PM) there will be two papers 50+50 = 100 MCQ questions of 200 marks, you can scroll any question at any point of time. The section in each session represents papers as per the syllabus.
Guidelines for Home Proctored CMA Foundation Exam
Prepare Your Workspace. You must be in a private location with a clean desk area. You must also remove unauthorized materials, all books, and a large number of papers around you.

Please ensure nobody (family members, friends, teachers, etc) is around you while giving the exam.

Keep sufficient power / electricity back-up. The Institute will not be responsible for any electricity, power failure; so arrange backup solutions like UPS, Inverter, and Generator, etc. Laptops / PC / notebooks/Mobile must be fully charged having sufficient backup time during the exam.

Students are allowed to use a water bottle during the examination but do not keep it in front of the webcam.

Students are allowed to use non-programmable calculator/ normal calculator, pen, pencil, and blank page for rough work in Fundamentals of Accounting and Fundamentals of Business Mathematics & Statistics.

Use faster, reliable, and continued internet connection. Do not use the internet connection which frequently disconnects or having any other issues.

The Institute is not responsible for any losses due to unavailable of time, disconnection of internet, electricity, hacking of email id, lack of proper knowledge of computer / internet, misuse of email id, misuse of your login key by someone, delay in login, and other conditions.

All the exam servers and the backup server will be active for the examination period, if any problem persists; it means there is a problem in your computer/device, settings, and/or Internet.

You are requested to call proctor/invigilator or helpline number from another mobile number. Please call only on the day of the examination.

At the time of examination, you will be strictly under surveillance, you must maintain the examination rules and regulations otherwise, you will be under - reported against examination rule violation.

If logged out within exam time due to power or internet failure then the candidate may return to it.

The proctor/invigilator will be monitoring you live and your exam screen. If the proctor/invigilator notices any violation, the proctor/invigilator has the right to report or pause or even terminate the exam, as per the level of violation.

Candidate submission will be visible on the screen itself and save the page for reference. No mail will be triggered for submission.
What to do if your online exam is interrupted?
If the candidate's exam gets closed by mistake (Not submitted) – the candidate can simply log in and start from where he/she left. All previously marked answers will be saved. If not, immediately report the matter to the Proctor / Invigilator.

Answers are saved by the system in intervals. If you have to log back in order to complete your exam, your prior answers will be remaining and will continue from the last session.

Reconnect to the Internet and log back into the system. Follow your original instructions to access the exam login page once again.

Candidate can simply log in and start from where he/she left. All previously marked answers will be saved.
Students are recommended to use the same system through which they have successfully appeared in the Mock test to avoid any inconvenience on the actual day of the examination.
Also Read:
ICMAI opens application window for students already registered for one group
Write to us at news@careers360.com
More From Team Careers360