CMA Foundation exam scheduled on September 5; Check last minute tips here
The CMA Foundation exam will be conducted in home-based mode. The exam can be taken using a personal computer or laptop from a location of one's choice.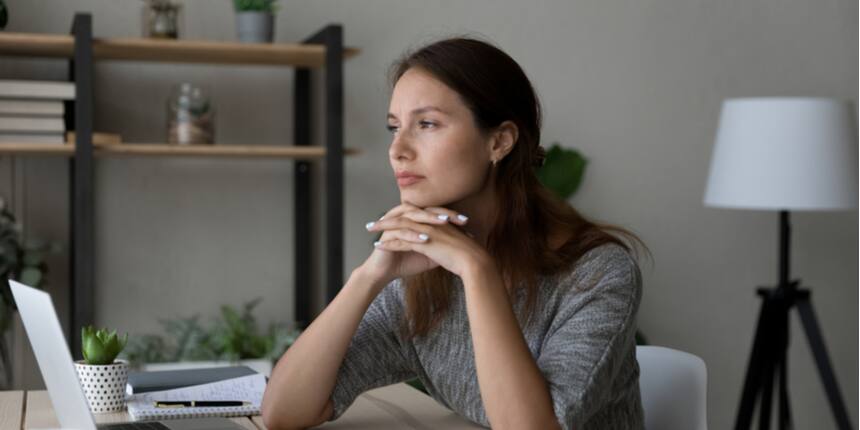 NEW DELHI: The Institute of Cost Accountants of India (ICMAI) is all set to conduct the CMA Foundation 2021 exam for the June session on September 5, 2021. Candidates appearing in the exam must keep in mind the last-minute tips and tricks. The CMA Foundation exam will be conducted in home-based mode, and ICMAI has released detailed exam day guidelines to be followed by students to avoid silly mistakes.
CMA Foundation exam will have four papers, each one-hour duration. The question type will be multiple choice type.
Last Minutes Tips For CMA Foundation Exam
Keep the mandatory documents ready beforehand - It is mandatory for you to download the CMA Foundation admit card and any one government identification card before appearing in the exam. The online invigilator will ask you for the documents for verification purposes.
CMA Foundation admit card is now available for download.
Check the IT requirements - Since the CMA Foundation exam is to be held in online home based mode, you must check in advance the hardware and software requirements. It is recommended by ICMAI that the same system should be used, through which you have appeared in the model test to avoid any inconvenience.
Keep track of time - Login on the reporting time mentioned in your admit card. For the first session of CMA Foundation exam, login sharp at 10 am and for the second session login sharp at 2 pm.
Power backup is a must - If your premises is facing any power cuts, try to keep a power backup in advance for the exam time. Just in case any power cuts happen during the exam, you will not get baffled wondering about the arrangements.
Device and software to use - If you are taking the exam from computer/ laptop/ mobile phone, please make sure your device is compatible for the test.
For laptop/ computer

For mobile phone

Download the Safe Assessment Browser (SAB) tool

Then click on "cma2021" in access token to start your test

Download the app "COCUBES ASSESSMENT" from Google play store

Then click on "cma2021" in the assessment URL to start your test



Do not panic and follow guidelines - Lastly, keep faith in your preparation and do not panic. Follow invigilators instructions all the time. Stay in view of the camera.
Note - In case of any failure during or at the end of the exam, please send your saved answer to - icmaisupport@cocubes.com
Write to us at news@careers360.com.