CMA Foundation 2021 June model exam instructions released; Check details here
ICMAI will only allow eligible candidates to appear in the model exam for CMA Foundation exam 2021. Candidates must follow all the instructions before appearing in the model exam.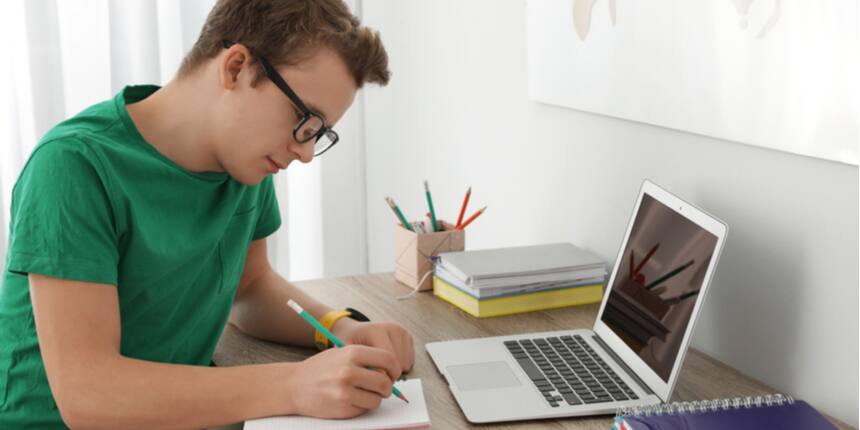 NEW DELHI: The Institute of Cost Accountants of India (ICMAI) has notified that it will conduct a model examination for the CMA Foundation June 2021 exam, which will be conducted in online, home-proctored mode on September 5, 2021, The model examination will be held from August 25-29, 2021. The model exam will help candidates understand the process of giving the CMA Foundation exam beforehand. The institute has also released a step by step guide explaining the details of the model exam.
Click here to read the manual and test instructions.
Note - Candidates must not use the SAB tool before the model exam date and time.
Schedule of CMA Foundation 2021 Model Examination
Dates

Time

Exam

August 25-29, 2021

10:00 AM - 10:25 AM

Paper 1: Fundamentals of Economics and Management

Paper 2: Fundamentals of Accounting

10:25 AM - 10:35 AM

Break

10:35 AM - 11:00 AM

Paper 3: Fundamentals of Laws & Ethics

Paper 4: Fundamentals of Business Mathematics & Statistics
Guidelines to be followed are divided into two sections -
Before the CMA Foundation exam

During the CMA Foundation exam
Instructions to be followed before the exam
Candidates must keep government identity proof such as a Aadhaar card, Passport / Student ID card/ Voter card. Candidates have to upload the ID card on the online exam form before the commencement of the exam

Keep handy the login details such as registration ID, date of birth, passkey (will be given one day before the exam)

Candidates must sit in a quiet room with no distractions

The exam will begin from 10 am; candidates must keep in mind the reporting time

Candidates must make arrangements of power backup in case of power failure/ related issues

Make sure to have a webcam and microphone enabled system; else the CMA Foundation question paper will not load

Candidates giving the exam from their mobile phones must make sure to have android 5 and above version and a functional front camera
Click here to check the functionality of your computer system.
Instructions to be followed during the exam
Candidates must allow webcam and microphone access before starting the exam

Candidates must not press refresh/ backspace/ close the window at any time while giving the exam

Attempting all the questions in one go is mandatory

There will be no negative marking in the model exam

Make sure to submit the test paper after it is completed
Note - Since this is a model exam, it will not affect your final exam score. Also, candidates facing any issues during the model exam can mail at icmaisupport@cocubes.com or contact the ICAI team.
Write to us at news@careers360.com.