Computer science engineering is getting a new curriculum; here's what changes
New BTech in CSE syllabus focuses on strengthening the foundation, making graduates employable in IT, says chair of AICTE's curriculum committee.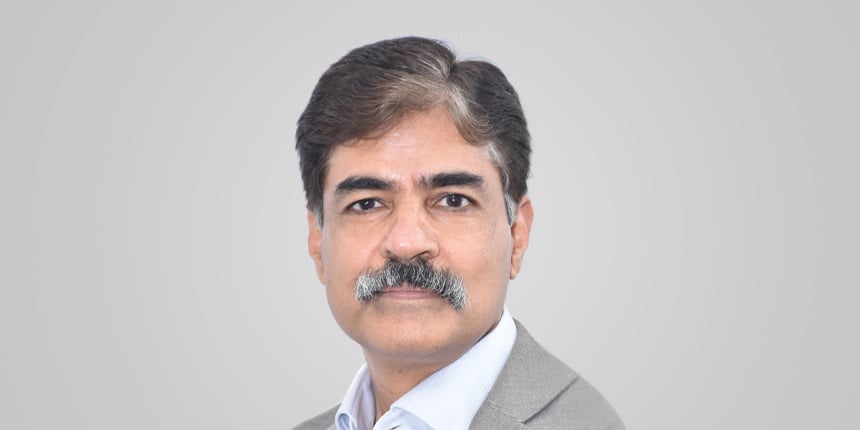 NEW DELHI: All Indian Council for Technical Education's (AICTE) model curriculum for BTech in computer science engineering is set to be finalised. In May last year, AICTE had formed a six-member committee to revise the model curriculum to be implemented by all the engineering and technical colleges and universities across the country, barring the Indian Institutes of Technology (IITs) and National Institutes of Technology (NITs).
Pankaj Jalote, distinguished professor and founding director (2008-2018) of Indraprastha Institute of Technology (IIIT) Delhi chaired the AICTE committee which included representatives from tech companies such as Amazon, Google, TCS, Microsoft and IBM, apart from academics. He spoke to Careers360 about what's changing – the addition of two new courses on machine learning and security; addition of micro-specialisations; suggestions on pedagogy and lab work. The interview has been lightly edited for clarity and style.
Q. Who are the members of the committee and what was the process of revising the curriculum?
Initially, only six members were appointed. But one of the National Association of Software and Service Companies (NASSCOM) members left early on and we requested wider representation. So, we co-opted 15 more members, some from the industry and some from engineering institutes other than IITs and NITs.
The main members included Manoj Singh Gaur, director, IIT Jammu; Nutan Limaye, IIT Bombay; Ramkumar, pro vice-chancellor at Krea University; Dheeraj Sanghi, vice-chancellor, JK Lakshmipat University; and Amit Aggarwal, NASSCOM.
Other experts in the committee included Kishore Kothapalli, professor, International Institute of Information Technology (IIIT) Hyderabad; Sudeshna Sarkar, professor, IIT Kharagpur; Sukumar Nandi, professor, IIT Guwahati; Suchismita Roy, professor, NIT Durgapur, West Bengal; Ashalatha Nayak, professor, Manipal Institute of Technology; RBV Subramanyam, professor, NIT Warangal; Sanjiva Prasad, professor, IIT Delhi; Venkatesh R, Tata Consultancy Services (TCS); Viraj Kumar, Association of Computing Machinery (ACM) India Education Committee; Vishram Thatte, Amazon India; Vinnie Jauhari, Microsoft India; R Latha, IBM India; Gaurav Aggarwal, Google India; Vinayaka Ram Gururajan, TCS; Thirumala and Sundar K S, Infosys; PB Kotur, Wipro; Ishvinder Singh, Cisco Systems; and Rahul Suresh Ghali, Accenture.
Through discussions over six months on approaching the curriculum, the committee established the graduate attributes, basic skills a computer science must inculcate, and took feedback from the industry.
Later, the committee identified the core courses, and for each core course, an expert committee was established. The expert committee further designed the core courses and presented it to the committee. After feedback was taken from the main committee, a rough draft was compiled which is already available online. On March 26, a workshop was organised on the proposed curriculum with industry and academia and 100 people participated and provided feedback on the curriculum. Sub-groups were formed to look at the feedback for different courses together. For instance, all the theory courses, all the programming courses and system-oriented courses were looked at together.
On the basis of inputs received, experts made suggestions and a revised curriculum was submitted by May 2022 to AICTE.
Also Read | 'IT-fying mechanical engineering': IIT Bombay professor on changes in BTech ME
Q. What major subjects or topics have been added or removed from the BTech computer science curriculum?
We repositioned the older course and two new courses were added in place of compiler design and theory of computing, as core courses. The two new courses are machine learning and security. In total, there are 10 core subjects.
Q. What are the major differences between the new and old curricula?
In the revised curriculum, we have established the basic graduate attributes that a BTech computer science graduate must have along with a basic discipline graduate attribute which the computer science portion of the curriculum should deliver. However, we have also added general graduate attributes like identifying mathematical problems, communicating effectively, understanding professional and ethical responsibilities, undertaking research and entrepreneurship, human values, emotional intelligence, and several others. We have added it as a benchmark for a holistic computer science engineer who ought to have computer science skills along with other skills.
We also realised that considering our country's size and diversity, one curriculum cannot fit all the institutions because even tier-two or three institutes have different capabilities. Not everyone can teach at the same level; they may have faculty constraints or other issues. So while keeping the curriculum in the prescriptive level that AICTE wants, we have provided some flexibility.
Also, we have utilised the perspective of Association of Computing Machinery (ACM), the biggest body of computer science professionals, which doesn't prescribe courses – because countries have several types of colleges – but gives modules in terms of knowledge that a student should have and that the university can package into courses.
But in India, institutes require more prescriptive curricula. While we have tried to provide this along with flexibility, we have prescribed the essential learning outcomes along with desirable courses. Although the committee has given some uniformity, it also gave freedom to the universities to decide themselves. This is in tandem with the new National Education Policy [NEP 2020] which prescribes that all colleges shall become autonomous in 15 years, so then all the universities ought to develop abilities to design their own courses. While we are still in the system of affiliated colleges and university systems, it's a good step in terms of autonomy. Neither the extended core nor desirable extension outcomes are mandatory, so institutes can replace or modify them.
In all, there are 10 core courses which are essential and two that are desired or additional. And for each core course, we have established five-to-six main learning outcomes, a couple of extended or advanced learning outcomes, along with a syllabus of essential learning outcomes. The same is provided for desirable courses as well.
The second challenge we realised is that many colleges and universities don't know how to teach topics or give assignments and lab work. To solve this issue, for each of the courses in the syllabus along with the topics, we have added suggestions for pedagogy and lab, and assignments. So, within the syllabus we are giving guidance on assignments and lab instructions.
Also Read | Engineering for Medicine: IITs focus on medtech in pandemic side-effect
Q. How will the new CSE curriculum ensure industry connectivity and employability?
The only real outcome of a curriculum in tier-two or three institutes is either the graduates get jobs or get into other institutes for higher studies. While the committee is looking at the employability of computer science graduates or computing-oriented graduates, the two main additions we have added are pedagogy and lab work.
Currently, there are several trending courses like machine learning – which is a buzzword – internet of things, design thinking and others. But no one can practise machine learning before practising programming and developing a good understanding of data, linear algebra and algorithms. An engineer has to use machine learning to solve some problem which cannot function without programming.
The revised curriculum includes core courses, within which students can opt for some elective courses. We have given freedom to institutions to design the electives on their own.
We have suggested (which can't be mandated) a bunch of micro-specialisations that institutes can provide at the undergraduate level including three-four courses in that stream and suggested a template for the recommendations of courses. The four courses of micro-specialisation are: machine learning including software engineering; deep learning or advanced learning techniques; distributed and cloud systems because there is an upcoming trend of cloud computing; and lastly, human-computer interaction which is very important but ignored in academia.
If the university has the capability or the desire, it can choose from them.
Also Read | India has 2,273 scholars in Stanford list of top scientists; China has nearly 8,000
Q. What kind of job roles is the curriculum catering to?
In India only 20-30% of engineering graduates are employable. Major software industry companies like IBM, TCS, Infosys and Wipro hire about two lakh engineers every year, along with platform companies like Facebook, Amazon, Apple, and others hiring a few hundreds. These companies mainly go to top 30-40 institutes to recruit – IITs, IIITs etc – offering an average salary package of Rs 20 lakh. A tier-two or three college or university engineering graduate's main aspiration and avenue is to get a job in the IT and service industry. Our aim through the revised curriculum is to make them technically qualified to do a decent job.
The current issue is a lack of fundamental knowledge of programming and basics of computer science graduates. Therefore, our goal is to provide basic computer science skills to write algorithms, convert algorithms to programmes, use databases and other industry-relevant skills.
Also Read | '21st century is for biology': Why many engineers build careers in life sciences
Q. When and how will the new curriculum be implemented?
Recently, we received the final draft of the curriculum which has been sent to AICTE along with a review summary. So, in the next couple of weeks, the final revised curriculum will be published because it's in the final stage.
---
Follow us for the latest education news on colleges and universities, admission, courses, exams, schools, research, NEP and education policies and more..
To get in touch, write to us at news@careers360.com.
Know More About
NIRF Rank
63
Rating
4.4/5
Download Brochure