Coronavirus Lockdown 2: 'Send us home,' say students stuck in Kota
Coronavirus Lockdown 2: 'Send us home,' say students stuck in Kota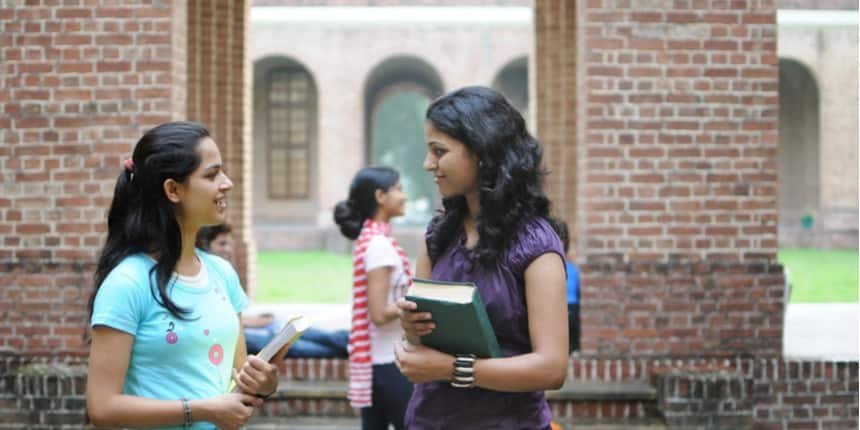 NEW DELHI: Soon after the prime minister Narendra Modi, announced that the country-wide lockdown was getting extended till May 3, students stuck in Kota without food and basic amenities, started appealing to the government to send them home.
These students are preparing for major entrance exams like the Joint Entrance Exam (JEE) and National Eligibility cum Entrance Test (NEET) for programmes in engineering and medicine in the coaching hub of India, Kota, in Rajasthan. Due to the lockdown, earlier announced on March 24, several aspirants could not go back to their hometown.
Many others have opted for exam centres outside Kota and wish to return to their hometowns to prepare.
To curb the spread of novel coronavirus, Modi declared the extension of lockdown on Tuesday morning. Several students took to social media to ask for help. As more and more posts from students seeking help surfaced, #SendUsBackHome started trending on Twitter. They complained they were running out of money and could no longer afford to remain in their hostels.
In a post which was later deleted, Rishika Jain, a JEE aspirant wrote: "A lot of students stuck here are and all of us are facing great trouble. The organisation is not ready to listen to our requests. We were turned away. I am very hopeless and worried."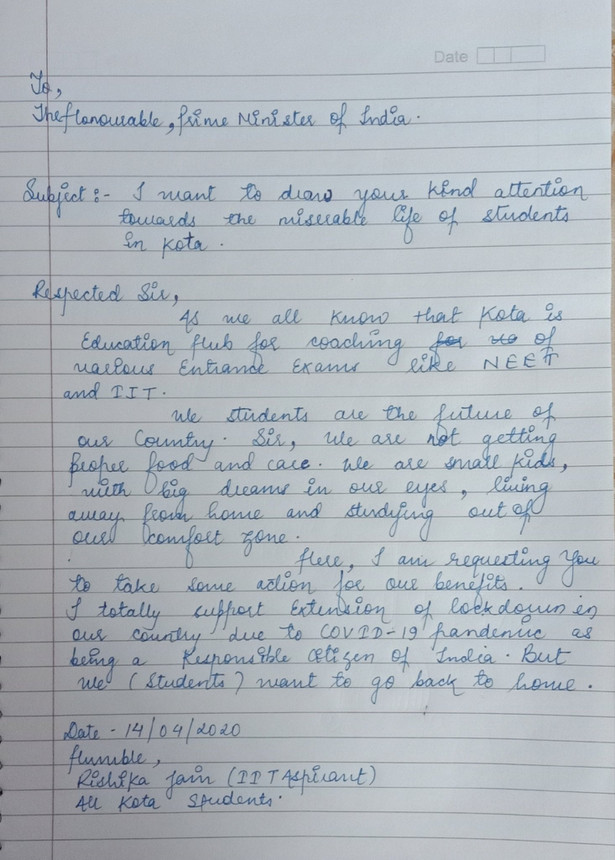 She also pointed out the desperate conditions of other aspirants who have "dutifully abided by the lockdown" even in the dearth of food supplies.
Students are also facing mental stress in the uncertain circumstance away from home. Asif Khan wrote: "We students stranded in Kota are suffering from immense mental instability, away from home in these hard times. The mess is getting closed day after day. Unable to study in tensions."
Another wrote: "Coachings and Room owners are not going to take our responsibilities."
Honourable Prime Minister Sir,
I want to draw your towards a lakh of students preparing for entrance exams like NEET and IIT in Kota.
Sir, We are not getting basic needs like food and various amenities.
And No one is listening to us 😭.
We are small kids, away from home.

— ŘISHIKA JAIN (@ISHIKAJ28938461) April 14, 2020
We Are Worried. Our Parents Are Worried
We May Face Food Unavailability in Coming Days.Our Study are Hurtled
Cases Are Increasing Speedily Here In KOTA.#SendUsBackHome
.....
Kindly Take Any Action🙏@HMOIndia @PMOIndia @loksabhaspeaker @RJDforIndia @NitishKumar

— Abdul Munyeem (@iamuneeb6405) April 14, 2020
We students stranded in Kota are suffering from immense mental instability, away from home in this hard times. Mess are getting closed day after days. Unable to study in these tensions.#sendUsBackHome@PMOIndia @ombirlakota @ashokgehlot51 @KotaPolice @ithappensinkota #IHOIK

— Asif Khan (@asif__28) April 14, 2020
#SendUsBackHome @myogioffice @narendramodi @ashokgehlot51 @ombirlakota #covid19 Sir, I'm a student in Kota .But due to such a terrifying situation of corona virus that is continuously increasing day by day we are stucked in kota. so sir please help us to get back home. #helpus

— Shreya Ghosh (@Shreya2607) April 14, 2020
@RajCMO @AmitShah @ombirlakota @cmohry @mlkhattar
We students need to go back to our cities as the competitive exams are approaching and we have opted for centres outside Kota (coz many of them don't provide Kota as a centre) Also we are now suffering so #sendusbackhome #ihoik

— Shashwat Jha (@Jhashashwat9) April 14, 2020
#SendUsBackHome sir I'm a Neet aspirant studying in kota and here we r facing lots of problm like sufficient food and so unable to focus on study please help us to go back

— Rohit pathak (@Rohitpa22432809) April 14, 2020
Also read:
Write to us at news@careers360.com