COVID-19 Lockdown: 325 Delhi Govt schools will distribute food
COVID-19 Lockdown: 325 Delhi Govt schools will distribute food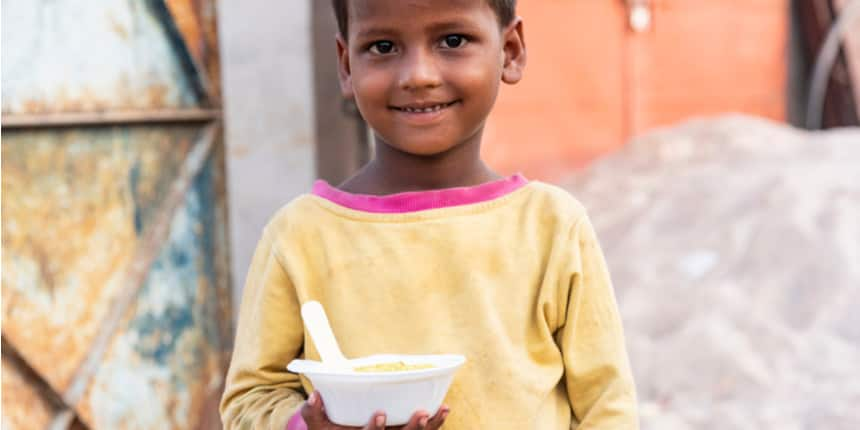 NEW DELHI:The Delhi Chief Minister Arvind Kejriwal assured on March 27 that Delhi government is fully prepared to deal with the rising number of coronavirus cases in the city. A part of its strategy is to employ 325 Delhi Government schools to distribute meals to the poor.
In Delhi, classes have been suspended since March 12 and school entirely shut since March 13.
Kejriwal said in a press conference: "Arrangements are in place to deal with the situation if the number of coronavirus cases went up to even 100 per day in the national capital."
According to Outlook, he also informed that a five-member panel of doctors, headed by Dr SK Sareen, had submitted its report, prescribing the standard operating procedure for dealing with the situation involving 100, 500 and up to 1,000 new coronavirus patients per day.
Kejriwal also said that the government is already providing food to nearly two lakh poor people daily in the city. "Besides 224 night-shelters, 325 government schools will also distribute food, including lunch and dinner, among the poor and homeless people," he added. This additional arrangement will help in serving four lakh people daily from March 28.
Food for all
The Delhi government is also delivering packed food packets as a part of mid-day meals for government school children at their doorsteps as mass gatherings are being avoided to contain the spread of coronavirus.
Referring to appeals by the chief ministers of other states, including Jharkhand and West Bengal, Kejriwal added that the Delhi government will also take care of the people from other states living in Delhi. He said, "I want to assure that all those within Delhi's boundaries are my own people, irrespective of the states they belong to. We are ensuing food for all."
Currently, the country is under a mandatory lockdown imposed by the Central government for 21 days to arrest the spread of the virus. Amidst these preventive measures to combat COVID 19, daily-wage labourers and migrant workers are among the worst affected as they cannot go out to work, earn their living and buy food. There have been reports that many people being forced to go without food during the lockdown.
There are 36 COVID-19 cases reported in Delhi with one death. The number of confirmed COVID-19 cases have climbed to 724 with 17 deaths.
Also read:
Write to us at news@careers360.com.
Stay updated with latest Education News
More From Team Careers360