COVID-19: As MBA classes go online, peer learning suffers
COVID-19: As MBA classes go online, peer learning suffers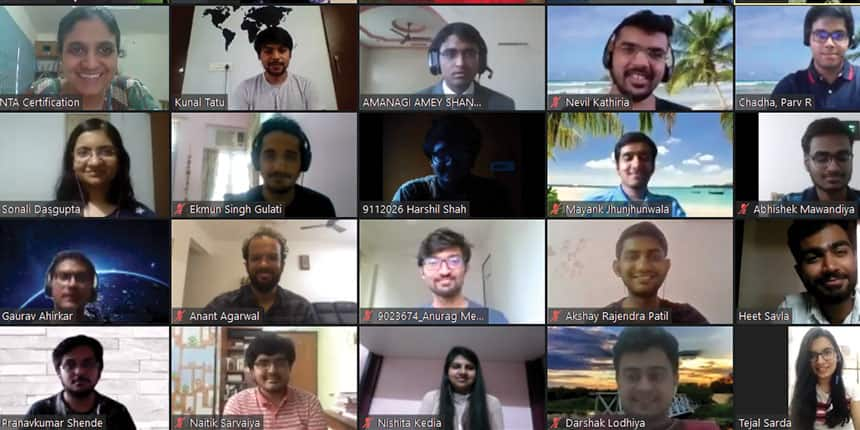 NEW DELHI: Although excited about joining the MBA programme, Paras Khot, a first-year MBA student was not looking forward to the online semester at his new college. After spending three years in a marketing job, Khot wanted to get back in touch with academics and campus life. But against all expectations, his plan remains unfulfilled.
"The whole idea of joining MBA was to make peer connections. Interaction is a key aspect of learning business management and the online classes cannot fill this interactive space," Khot said.
After waiting out the first few months of lockdown due to the coronavirus outbreak, business schools across the country decided to resume classes online. Classes for the second-year students began by the end of July and the new batch of first-year students inducted by August. The transition may have salvaged the academic year but the interactive classroom experience could not be reproduced successfully, students from across campuses told Careers360.
Like Khot, lakhs of students choose a regular MBA degree or diploma program considering the classroom experience, campus life and access to the alumni network. Now, the students are struggling to learn in the "new normal". The impact can be felt across the system – in daily classes, exam, internships and project work and change in courses.
'Concentrating on a PPT'
In management education, interaction in class is critical. Students are evaluated and marked on the basis of their participation and communication skills. However, lessons over the video-conferencing application Zoom, make both difficult. Instructors struggle to keep track of students and students miss out on peer-interaction.
"We are required to discuss case studies of companies and come up with ideas to solve management problems daily. The exercises require group discussions which we are unable to do because of online classes," a final-year student at one of the IIMs told Careers360 requesting anonymity.
"Students with slow internet connections and low internet bandwidth are forced to keep their video off to be able to keep up with the class," the student added.
This deters sharing of diverse opinions emerging from different academic or social backgrounds.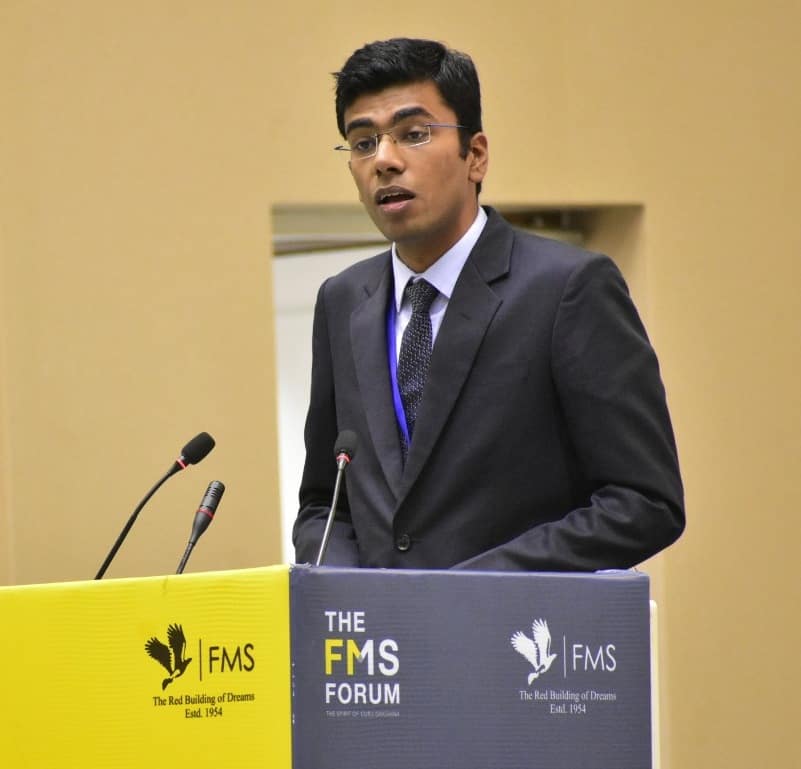 "In almost all B-Schools people from different academic background come together to form ideas. There are no right or wrong answers in our classes, the more people you have, the more ideas you get. This purpose gets defeated in online classes," said Abhay Mishra, a final-year student at Faculty of Management Studies, Delhi University.
The online classes have made com-prehending some courses more difficult than others. Supply chain management, involving both mathematics and inter-action, is one example.
"A course which involves mathematical formulations to approach a business problem requires constant engagement and attentiveness," said Vineet Kumar, MBA final-year student at National
Institute of Industrial Engineering, Mumbai. "The online medium has robbed it of the engagement component. Now the teacher is interacting less with the students sitting behind a screen and concentrating on a PPT."
Another student, requesting not to be named, recalled how teaching suffered even with experience faculty-members because they were unused to the online format. That left a learning deficit. "We were unable to understand most of the concepts and the doubt-clearing sessions are often not satisfactory," the student said.
'Internship turned virtual'
With the change in medium, the course work has undergone changes as well.
First, the delay in starting the semester has resulted in parts of the courses getting docked, confirmed students from across institutions, including IIMs. Courses which required field vis-its have been dropped.
To retain quality and rigour, institutes are now coming up with alternatives. "To re-introduce the element of class interaction, our teachers hold pop-quizzes at the start of each class. These are mostly based on the last class or case studies discussed the day before," explained Yadav. "It keeps us on our toes."
Summer internships, a crucial part of the curriculum, were allowed in a work-from-home model by the All India Council for Technical Education (AICTE). But even internships underwent changes, often losing critical learning aspects.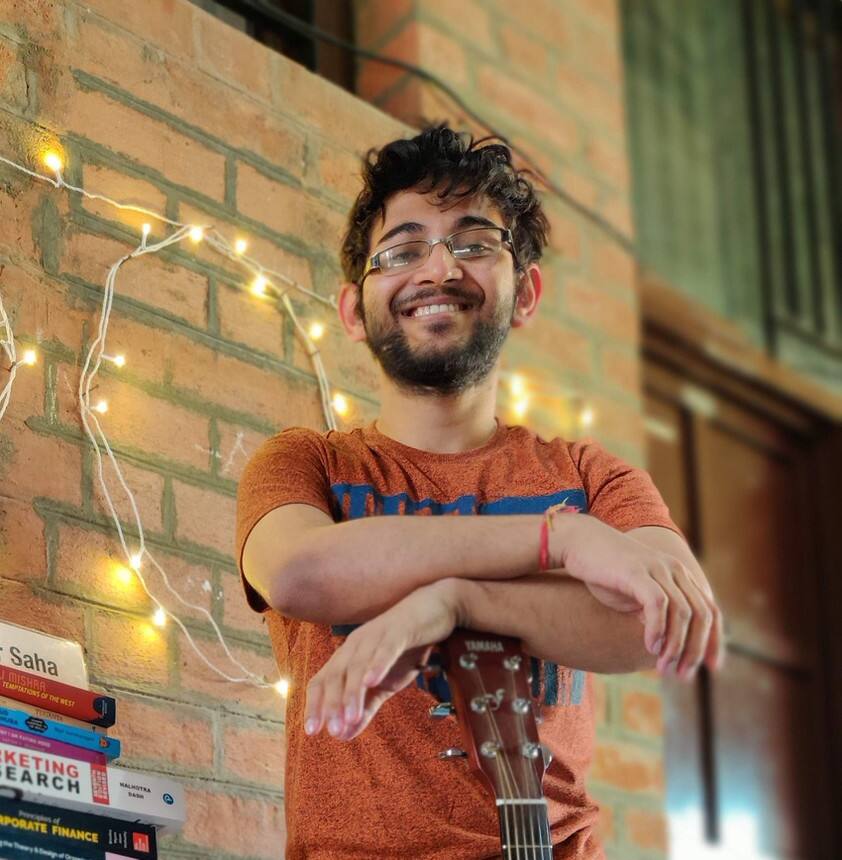 "My internship was turned into a virtual one after the COVID-19 out-break. The project work that required primary data collection was tweaked to fit the online system," said Rajat Saha, a second-year student at IIM-Ahmedabad. "We had to rely on public data to do it when the first-hand col-lection of data adds to the credibility of the project."
Online exams
In keeping with the new academic calendar, B-Schools conducted semester exams online too. However, the lack of digital infrastructure required for a remotely-proctored exam had to be compensated with a change in the exam pattern.
"For now, we are conducting only open-book exams and have put extra efforts into holding them online," said Harivansh Chaturvedi, director, BIMTECH. "We have introduced more application-based questions which will ensure that the students develop analytical skills," Chaturvedi added.
The institutes are also opting for assignment-based evaluation.
"Since our focus is on continuous learning and feedback, there have been more project submissions and real-time feedback sharing between faculty and students in the past few months," said Ashutosh Dutt, teacher at MICA. "Evaluation is online with electronic invigilation and strict adherence to standards of professional conduct in online exams."
For standalone private institutions offering Post Graduate Diploma in Management (PGDM), the loss of fee revenue has made remotely-proctored exams difficult.
"We aim to provide the best possible facilities to our students, but the restrictions on fee collection have impacted our decision on investing in exam software. Vendors are looking to make a profit in these uncertain times. They are asking for Rs. 30-35 lakh for something which was available for Rs .6-7 lakh before COVID-19," Chaturvedi explained. When teachers struggled with online classes in the early days, new laptops were issued to them to improve and standardise audio and video quality.
In May, AICTE directed all technical education institutions to not charge fees until the nationwide lockdown is lifted.
Also read:
Write to us at news@careers360.com