Charge only for services students have used: AICTE to institutions
Charge only for services students have used: AICTE to institutions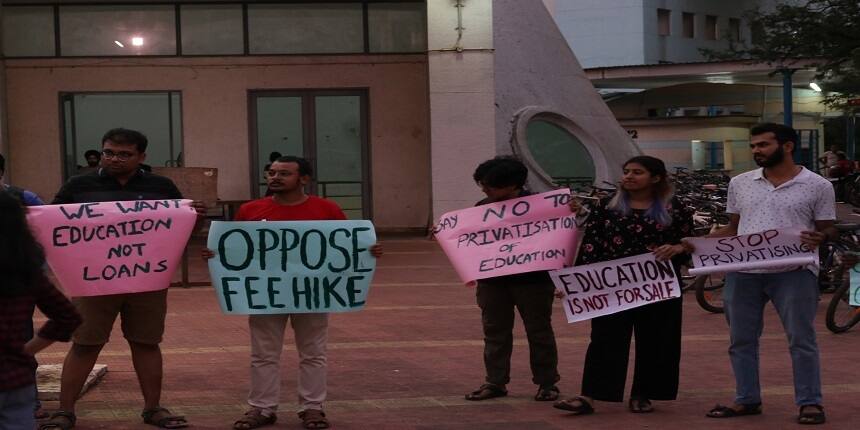 NEW DELHI: The apex technical education regulator, All India Council for Technical Education (AICTE) has asked institutions to not charge fees for hostel and other such services which students are not availing during COVID-19 Pandemic lockdown.
The AICTE has issued a circular in this regard as it has received numerous complaints from students. AICTE has stated that the heads of institutions have the onerous responsibility of safeguarding the health and associated interests of all stakeholders of their respective colleges and institutions.
The circular reads: AICTE has been receiving complaints from students/parents that some of the Institutions are charging hostel/transport fees during COVID-19 pandemic whereas these facilities are not availed by the students."
The AICTE has stated that institutions should charge only maintenance charges of mess and transport. "In view of the above, all Institutions/Colleges are strictly advised to charge the fees commensurate with the facilities that they are providing during the pandemic and not charge fees for those portions which are not accessible to students during the coming semester; failing which action will be taken as per the prevailing rules," AICTE circular reads.
The AICTE has also issued similar circulars in the past since the nationwide lockdown was imposed on March 25. The AICTE in the past also urged technical institutions to not insist on students paying fees until the lockdown is lifted.
Many students have also written to Careers360 over the past few months complaining of institutions that were forcing them to pay fees with some even insisting on payment of next semester hostel and mess charges. Anil Sahasrabudhe, chairman, AICTE, speaking to Careers360 advised students to reach out to AICTE with their concerns. He said: "We have repeatedly asked students if their college is forcing them to pay fees, they should send an email to the college administration and mark that email to the AICTE grievance cell. We will take strict action against such institutions. In the past also we have taken action against institutions."
Also read:
Write to us at news@careers360.com