Delhi private schools demand school reopening for Classes 6 to 8: Report
Delhi private schools demand school reopening for Classes 6 to 8: Report
School reopening: Several private schools in Delhi are demanding reopening of schools and resumption of physical classes for Classes 6 to 8 by September 24.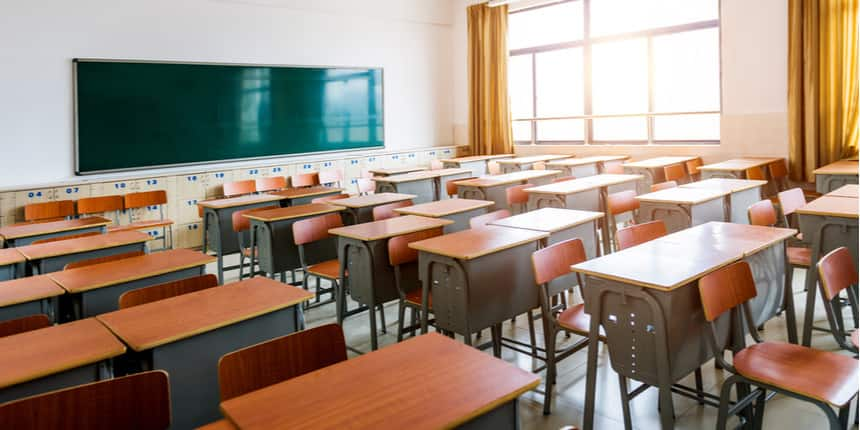 NEW DELHI: Delhi private schools are urging school reopening and offline classes for Classes 6 to 8, as per a Business Standard report.
The Delhi State Public Schools Management Association (DSPSMA) said that it will stage a protest outside the residence of the Delhi Chief Minister Arvind Kejriwal if schools are not reopened by September 24 for these classes, according to the report.
Also Read | 2.4 lakh private school students apply for Delhi government schools: Report
According to the report, RC Jain, president, DSPSMA said: "The schools have reopened for classes 9 to 12 and there have been no complaints so far. The attendance in private schools will improve further if they start providing bus services which all of them are not doing at present."
Jain added to the statement asking what is the harm in reopening schools. He said they will protest outside the CM's residence if a decision is not taken regarding the matter before September 24.
Delhi school reopening
With a recurrent dip in COVID-19 cases, the Delhi government had announced in August, the reopening of schools for Classes 9 to 12, colleges and universities from September 1 with 50 percent attendance.
Also Read | Study in India? 400 Afghan students' visas cancelled, says group
Delhi Deputy CM Manish Sisodia announced the news on social media and said that no student would be forced to attend the offline classes and those students who do will have to get their parents' consent.
According to the guidelines issued by the Delhi Disaster Management Authority (DDMA), the school and colleges officials will have to ensure COVID-19 protocols are followed and also ensure safety measures while reopening like thermal screening; sanitisation of premises, and more.
The DDMA will take a decision on further reopening of schools in the coming week.
Also Read | JEE Main Result 2021: 20 candidates debarred for three years for cheating
Recently, the Delhi government concluded admissions for the Delhi Schools of Specialised Excellence (SoSEs). Of 26,687 students who registered for the four types of SoSEs - science, technology, engineering and mathematics (STEM); humanities; performing and visual arts; and high-end 21st century skills, around 2,794 students have qualified for admission.
Write to us at news@careers360.com.
More From Vagisha Kaushik