As enrollment rises, Delhi Government schools ask for more classrooms, desks
As enrollment rises, Delhi Government schools ask for more classrooms, desks
Head teachers said that schools may have to continue teaching in blended learning mode with staggered classes to cope with the increase in enrollment.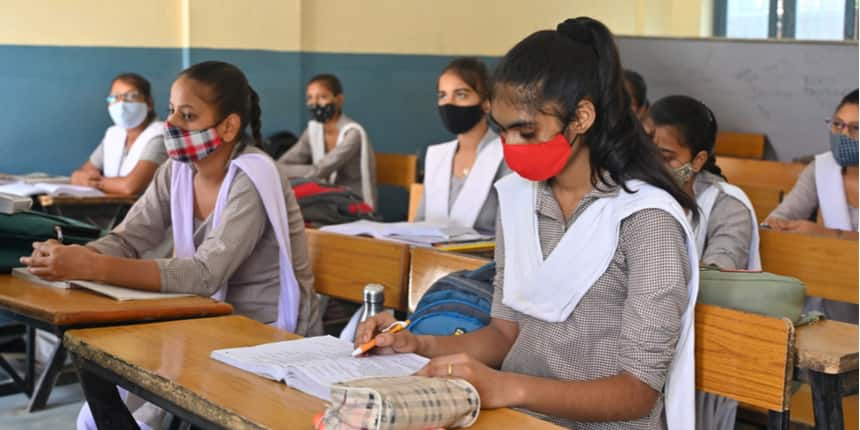 NEW DELHI: Delhi Government has asked school principals to convey the requirements of additional classrooms and desks amid the rise in enrollment in government schools due to the pandemic. The government has asked the head teachers to communicate their requirements through Google Docs.
More than 1.6 lakh students are estimated to have moved from private schools to government schools in Delhi, according to reports.
Several states have reported an increase in enrollment in government schools as schools reopened. States such as Gujarat, where a majority of government schools teach in Gujarati, are even planning on opening English medium schools to accommodate the students.
Principals said that some of the schools already had a scarcity of classrooms due to high enrolment. These have only become more congested following the influx of students from private schools.
"There is a scarcity of classrooms. In Vinod Nagar, we have enough but in my previous school New Kondli which was congested already, there is a scarcity of class rooms. We have more than 5,000 students now. In the last batch it was 4,142," said Mary Jyotsana Minj, former principal of GGSSS New Kondli, who was transferred to Rajkiya Sarvodaya Kanya Vidyalaya in east Vinod Nagar.
In New Kondli, the school has asked for 20 classrooms.
"We have asked for 60 classrooms.The admissions are going on. Usually, the enrollment goes upto 3,000 and more. Due to shortage of classrooms we are only calling Classes 9 and 10 on a rotational basis," said Neelam Singh, vice principal of Sarvodaya Kanya Vidyalaya, Sangam Vihar.
"In Rajkiya Pratibha Vikas Vidyalayas (RPVVs), they won't have this issue. There are 40-50 rooms and a few hundred students. But in schools like ours where we have 70 students per class there will be an issue," said Minj.
Head teachers felt that they will have to rely on blended learning and staggered learning even if the COVID-19 cases decrease to an extent that schools can reopen similar to the pre-pandemic times.
"It will obviously take time, infrastructure cannot be put up in less than a year.There might be budget issues also. So till then we will have to do with the existing classes. We will have to depend on blended learning and continue with the rotation of classes," said Minj.
"There is no other option but to follow rotation. There are just 89 rooms in New Kondli. Then there are those locked for the evening shift. We will have to use those rooms. I was thinking of converting the staff rooms but this also cannot be done. As the teachers also need to sit. They're already burdened with a lot of work," said Minj.
Write to us at news@careers360.com.