Did 6.6% students to join BTech in IITs in 2022 study at Vedantu?
Here's Vedantu's JEE Main, Advanced and NEET UG coaching numbers put in to perspective.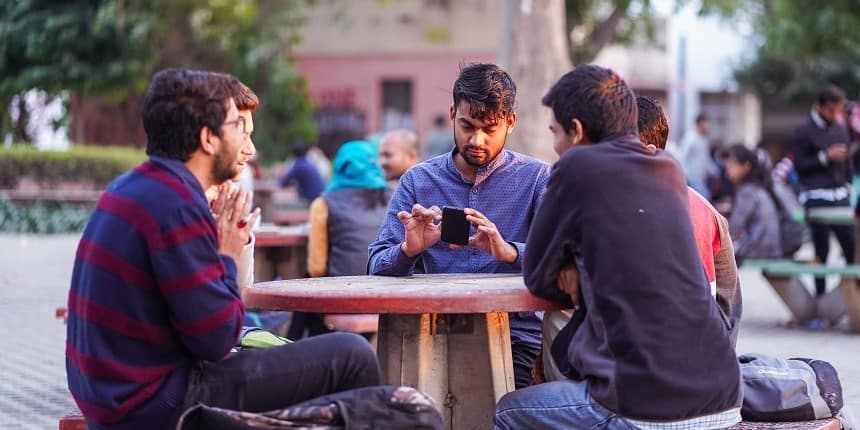 NEW DELHI: In September, just at the start of the counselling process for the assigning seats to candidates for the premier engineering institutions, Vedantu said that 6.6% of all students in the Indian Institutes of Technology (IIT) had passed through its classes. The online platform coaches students to write engineering and medical entrance exams, the highly-competitive Joint Entrance Examination (JEE) Main and Advanced and the National Eligibility cum Entrance Test (NEET).
In 2022, a total of 16,598 seats were available in 23 IITs. Admission to the IITs is on the basis of the JEE Advanced which is open only to the top scorers in the JEE Main. The JEE Advanced result was declared in July but it was September 12 before the Joint Seat Allocation Authority (JoSAA) began counselling – the process by which a student is assigned a seat in a particular programme and institution. The process for the 2022-26 batch ended in October.
Also Read | IIT placement season starts on December 1; will tech layoffs affect it?
On September 14, two days into JoSAA counselling, Vedantu issued a press release stating that 6.6% of BTech admissions in the IITs are is alumni. Asked how they arrived at the "6.6%" figure with the bulk of the counselling process still left to go, Vedantu revealed that this figure was derived by considering the JEE Advanced cut-offs for various figures from 2021-22 and the number of their own students with all-India ranks above 20,000. In response to the question, they wrote: "There are [approximately] 17,000 seats available in IITs and 1,123 students from Vedantu are with a rank below 20 thousand. Based on closing ranks of various academic programs for [academic year] 2021-2022 released by JoSAA, it can be seen that [all India rank] up to 20,000 get a seat at IIT. Therefore 1123/17000 = 6.6%."
Here are Vedantu's number set against the larger context of these exams.
JEE Main
Of the 9,05,090 students who appeared for JEE Main, conducted by the National Testing Agency, 2,62,157 (or, 29%) qualified for JEE Advanced. The second-tier test is for admission to the IITs and is conducted by them. As per the data shared by Vedantu, 7,109 students enrolled on their portal wrote the JEE Main. Vedantu claims that 2,688 of its students qualified – this could not be independently verified.
The table below shows how the numbers stack up.
| | | | |
| --- | --- | --- | --- |
| | Overall | Vedantu | % Vedantu out of school |
| Total students | 9,05,090 | 7,109 | 0.8 |
| JEE advanced qualified students | 2,62,157 | 2,688 | 1% |
| % qualified to appeared | 29% | 38% | |

Screen grab of Vedantu's "our result" section that claims a total of 2,688 students qualified in the JEE Advanced stage.
JEE Advanced
The real concern starts with the claims made about JEE Advanced. As per official data, 1,56,089 candidates appeared for JEE Advanced 2022 and 40,712 qualified.
Vedantu has a free, intensive short-term coaching programme called "Eklavya" for all candidates who qualify JEE Main and are preparing for JEE Advanced. As a part of it, students receive one-on-one coaching as well as free mentorship from JEE experts. Most students, as a part of their preparation plan, attend free programmes offered by various institutes in addition to the main, long-term coaching.
The table below shows how Vedantu claims its students did.
JEE Advanced
| | | |
| --- | --- | --- |
| | Overall | Vedantu |
| Total qualified students | 2,62,157 | 7,109 |
| Students appeared for JEE Advanced | 1,56,089 | NA |
| Total qualified as % | 15.5% | 57% |
| Total ranks less than 20,000 | 20,000 | 1,123 |
| Total ranks less than 20,000 as a % age | 7.6% | 42% |
Vedantu did not clarify whether these 1,525 students were paid subscribers or those availing the free service. They only said that of this group, 1,474 were long-term programme students and 51 short-term ones.
Also Read | 'IT-fying mechanical engineering': IIT Bombay professor on changes in BTech ME
A topper, whose success was claimed by Vedantu on its website, told Careers360 that he joined Vedantu's free coaching solely for revision after completing the syllabus at another well-known JEE-coaching centre in Nagpur. The student did not want to be named fearing retribution from his long-term coaching centre. "I prepared using a lot of material from different coaching centres. I mostly borrowed mock test papers and material from friends who were studying in different coaching centres. After my syllabus was over, I joined Vedantu's chemistry classes because I am weak in the subject. The coaching was free of cost and I joined six to seven weeks before the JEE Advanced exam," said the student.
The same student featuring in ads and other publicity material of competing coaching institutions is a common phenomenon after the result declaration of every major public exam.
Also Read | IIT JEE Advanced Results Over 10 Years: Maths tougher, cut-offs drop, more women qualify
Several candidates Vedantu says were its students have been featured in publicity material and videos on behalf of other coaching centres. Credit for Deevyanshu Malu's 11th rank in JEE Advance has been claimed by Vedantu, Allen Kota and FIITJEE; similarly, Chaitanya Garg, at AIR 47, has appeared in publicity material for Vedantu as well as FIITJEE whose website claims he was a full-time coaching student with them; Harsh Jakhar, ranked 42nd, gave interviews in an Allen Institute shirt.
NEET 2022
The medical entrance test, NEET, is the largest entrance exam in India for admission into any educational institution. A total number of 18,72,343 candidates had registered for NEET UG 2022 of whom, 17,64,571 appeared. Of them, 9,93,069 candidates qualified. Vedantu claims that more than 1,000 of its students qualified NEET 2022 and about 150 of them secured ranks above 1,00,000.
NEET 2022 Overall Vedantu %
Total Students 18,72,343 NA
Total Appeared 17,64,571 NA
Total Qualified 9,93,069 1,000 0.01%
Total Qualified (%) 56.27% NA
Total students under 1,00,000 rank 1,00,000 150
---
Follow us for the latest education news on colleges and universities, admission, courses, exams, schools, research, NEP and education policies and more..
To get in touch, write to us at news@careers360.com.
More From Team Careers360