DU teachers protest demanding promotion, faculty recruitment
DU teachers protest demanding promotion, faculty recruitment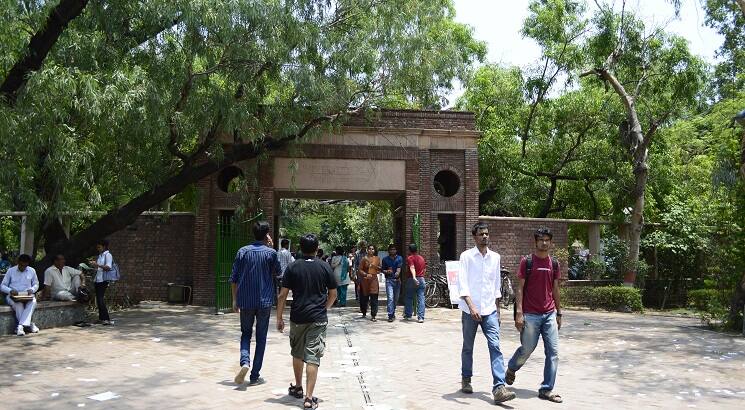 NEW DELHI, NOVEMBER 20: All seems not well with one of the oldest and prestigious university in the country, University of Delhi (DU) with various issues of faculties not being addressed in a timely manner leading to protests and boycott every now and then.
A section of teachers of the university today organised Dharna at the Arts Faculty Gate to draw attention to the host of pending issues like appointment of teachers, promotions that have allegedly remained unresolved, due to the negligence of the varsity administration.
 
The teachers have alleged that the Vice-Chancellor has failed to convene regular meetings of statutory bodies which are causing further delay in resolving many issues. The Delhi University Teacher's Association (DUTA) said, "The UGC Regulations of 2018 need to be adopted by the University so that promotion cases can be processed. Speakers also highlighted the grave situation facing retired teachers, denied their livelihood after having served the university for long years."
Recently, the Vice President of India during the 95th Convocation of DU advocating autonomy for higher education institutions said that too much regulation lead to strangulation and thus affecting the quality of education. The President of India has also highlighted the shortage of faculty positions in higher education institutions and has asked them to fill the vacant positions in a timely manner.
DUTA has alleged, "This unprecedented situation in Delhi University whereby no solution seems to be sight for the thousands of teachers who are working under extremely precarious conditions of employment, promotions are pending for long years, the issue of the counting of past service remains unresolved, pensioners are facing a dire situation is completely unacceptable."
Teachers are determined to make the authorities see sense that this is only leading to widespread demoralization amongst teachers who have been and will remain committed to their students.
Teachers have demanded that for maternity/ paternity leave for ad-hoc teachers must be met immediately.
The DUTA also highlighted the issue of the alleged freeze on appointments as the Government is yet to fulfil its promise of bringing in an Ordinance to restore the 200 point Reservation Roster taking the University/College as a unit and facilitate the absorption/ regularization and permanent appointment of teachers.
The DUTA has demanded the immediate release of revised allowances and pensions to teachers and resolution of cases of stepping up.
Stay updated with latest Education News