Facing allegations of corruption, Bihar education minister resigns
Facing allegations of corruption, Bihar education minister resigns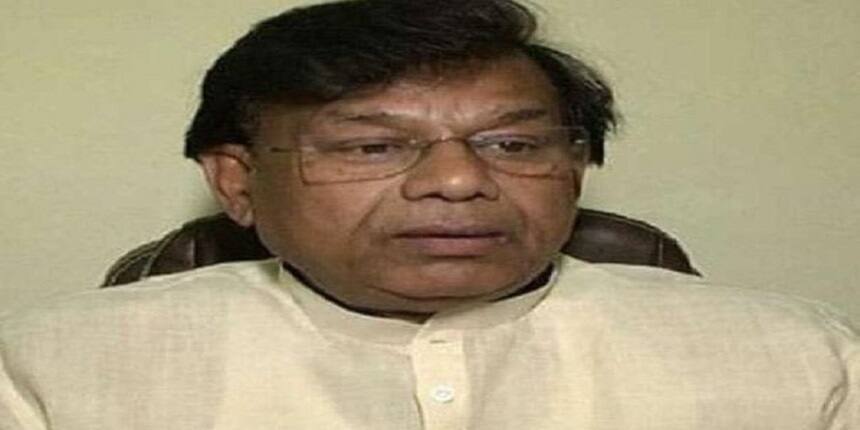 NEW DELHI: Within just hours of assuming office as Bihar education minister, Mewalal Choudhary resigned from the post. Choudhary is facing allegations of being involved in a scam related to the appointment of assistant professors during his tenure as the vice-chancellor of Agriculture University in Bhagalpur.
Mewalal Choudhary has been elected as the MLA from Tarapur constituency and was among the 14 ministers who took oath along with Bihar chief minister Nitish Kumar three days ago. Mewalal Choudhary was made the education minister in the Nitish Kumar cabinet and he joined office today.
Since he took oath, the opposition, Rashtriya Janata Dal (RJD) and its leader Tejaswi Yadav raised three-year-old corruption cases against him. On Wednesday evening, Mevalal Choudhary reached the chief minister's residence.
As per the allegations, Choudhary was VC of Agricultural University, also known as Sabour University in 2012, when an advertisement for 281 assistant professors posts was issued and 166 people were appointed after the examination. In 2016, allegations of a recruitment scam surfaced and it was alleged that candidates with lower marks appointed and that the VC was also involved. A case was registered against Choudhary. This case is under consideration with Bhagalpur ADG-1 and as per reports, the charge sheet is yet to be filed.
Mewalal Choudhary is considered close to CM Nitish Kumar. When he became VC of the Agricultural University in Sabour in 2010, his wife Neeta Choudhary became an MLA from Kumar's party JDU. Later, when BJP leader Sushil Modi raised this issue in the state assembly, Nitish Kumar had to expel Choudhary but brought him back and gave him a ticket to contest again in 2015.
Also read:
Write to us at news@careers360.com