Getting them young: Online courses for students just out of school
Getting them young: Online courses for students just out of school
Online learning platforms once drew only working professionals. That is now changing with undergraduate students and youths just out of school increasingly turning to them.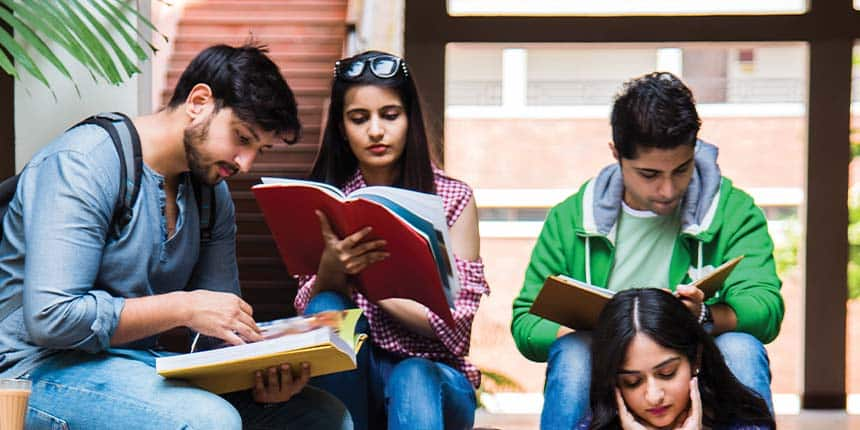 NEW DELHI: The rapid shift to online learning prompted by the COVID-19 pandemic has forced the entire education sector to rethink its approach to teaching. Firms and institutions that train youths who are just out of school form one part of education that has had to deal with this challenge.
For years, centres run by firms such as Aptech Learning, Arena Animation and JetKing, have taught digital and vocational courses to students who came with just a school certificate or had dropped out without completing. But the pandemic has compelled them to pivot to online teaching.
This comes at a time when the online education platforms were themselves tailoring courses for a group younger than what has typically been their audience. Many online platforms initially targeted working professionals only, offering short-term certificate courses to upskill those who already wielded degrees and experience. But over the past few years, there has been a shift in focus towards a younger audience.
Now, courses from data analytics to multimedia designing and VFX (visual affects) in gaming are suddenly available online. However, to learn, learners must have computers robust enough to run the necessary software.
Outside the metros
A survey by Great Learning showed that 31% of the learners on their platform were students in undergraduate programmes or even lower on education ladder. The shift hints at a growing interest among younger learners to supplement what they study in school with more up-to-date skills and also the desire of some to forego the formal system altogether in favour of acquiring more job-oriented skills.
The platforms have also witnessed increased participation from peri-urban areas and towns, rather than metropolitan areas. In a recent statement, Talendedge CEO and MD, Aditya Malik predicted that the biggest growth in takers for online courses will occur in "tier-two, three and four markets" and not in the metropolitan areas.
However, this push for online learning is more challenging for platforms focusing on younger groups such as school students. Teaching such students online tends to be more difficult as their commitment and concentration are harder to command than that of young professionals looking to up-skill.
Learning and playing
Online platforms like GUVI, an edtech start-up incubated at the Indian Institute of Technology (IIT) Madras, have worked around this challenge by gamifying the learning experience in which the students are rewarded for each task they complete.
"The outcome of GUVI courses are not measured by just course completion certificates. We ensure they practice coding in the platform in a gamified way and create a tech profile in GUVI with source code pushed in GitHub repositories. The more problems and tech challenges they solve, the more GUVI Geekoins they earn," said SP Balamurugan, co-founder of GUVI. GitHub is a code hosting platform that allows users to collaborate with other coders.
According to these online platforms, the decision to focus on younger students came out of a well-recognized gap in the education field.
"Our decision to focus on students started with the observation of the skill gap between what students were trained for and what the companies required. On the one hand, companies were saying they were not getting qualified personnel for entry-level jobs and on the other, a large number of students were looking for careers but had no opportunity," said Ankur Kayesth, senior vice president, Masai School.
"Bridging that gap is what we are trying to do and it is what traditional universities were supposed to do. However, we are not saying our courses will replace the traditional degree," he said. Although different, some courses do help bypass a degree programme. 'Holistic education'
The platforms also claim to provide 'holistic' education which entails working on the social skills of students to make them perform better in interviews and while working with teams. Some also hold orientation sessions with students on tackling job interviews.
"Initially we begin with individual projects but by the end of the course students will have to work in groups of three. One student might deal with the front end stuff, one the middle and another the back end. Because ultimately that is what they will be expected to do at their jobs," said Kayesth.
Platforms such as Masai School do not offer much variety in courses but instead focus more on ensuring that learners leave the course with competency and a career ahead.
Masai School, for instance, offers full stack web and full stack Android development programmes with two-three-hour learning sessions spread over 30 weeks. With "hiring partners" visiting their centre, similar to the campus placement model in universities, they
assure jobs.
However, other platforms tend to provide a broad range of topics for young students, some even for those in primary school.
"GUVI's learning platform for kids allows the students from age group seven to 17 to learn programming. We use Python as the base language for them but we teach them through 'Block Coding' which is a fun way to learn programming. They don't listen and learn, instead they 'play and learn' programming. They create and solve challenges," said Balaramurugan.
Newly online
Some skills-training firms which functioned only through brick-and-mortar centres, have been forced online by the pandemic and ensuing lockdown.
Firms such as Aptech Learning, Arena Animation and JetKing are offering all of their courses through online classes now whereas, prior to the pandemic, they used their e-learning platforms only for granting access to a portion of their resources.
"Based on government's advisory to stay indoors and learn or work from home, we have urgently activated a contingency plan. Until our learning centres reopen, all Aptech Learning courses are delivered through online medium giving classroom experience at home. We encourage you to work towards achieving your career goals," Aptech Learning has said on its website.
Now, due to the pandemic, many design, graphics and other software related courses have been pushed online leaving platforms to figure out how to teach them when all learners do not have the right equipment at home.
While some are still trying to find their feet, for others, this made the eventual transition to online faster. "Our courses were always remote friendly in that even our classes which happen at our centres will be held through Zoom. This made the transition to online easier," said Kayesth.
However, the issues that deterred such courses from completely going on the first hand still persists. The most crucial being the lack of infrastructure.
Many of the graphic and design courses require heavy-duty computers to run the software which is precisely why platforms such as Masai School have resorted to teaching learners at their centre where they can be responsible for the infrastructure. With the process pushed online, platforms agree that some students may be left out.
"Although we have increased participation since going online, some students faced challenges," said Kayesth.
Write to us at news@careers360.com.