With Jobs Attached: How some online courses also promise employment
With Jobs Attached: How some online courses also promise employment
Some online certificate courses are run in collaboration with "hiring partners" and come with a job-guarantee scheme.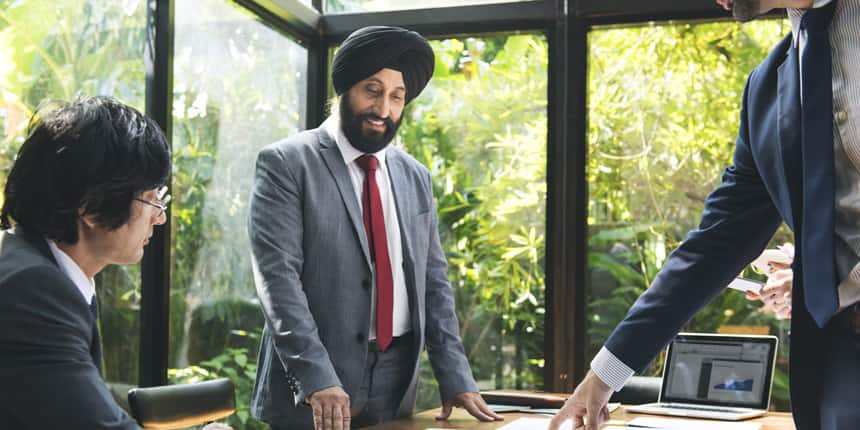 NEW DELHI: Online certificate courses do not just prepare learners for jobs, some come with a built-in placement component. Several massive open online course (MOOC) platforms have tied up with institution-al and industry partners to offer courses with "job guarantees". These are of four months to over a year in duration and mould students as per the requirements of an entry-level job.
Taken together with the inherent flexibility in the medium, these certification courses are an interesting option for learners. However, there are caveats.
Courses with job guarantees are few and mostly cater to popular fields such as data science and marketing in which jobs are plentiful. Some MOOC providers may offer a placement assistance programme in place of a guarantee. However, although the MOOC platforms are beginning to address "freshers" – fresh graduates or those with no qualifications – their more traditional hiring partners tend to ask for prior degrees.
Focus on 'freshers'
Initially, the platforms largely catered to working professionals, "upskilling" them to achieve career jumps. However, in the past five years, they have increasingly focused on fresh graduates and young professionals.
"We started with working professionals in mind but we have come to realize that more and more students are interested in these courses. So, we had to come up with courses that are more exclusive to students," said Hari Krishnan Nair, co-founder of Great Learning. According to data released by the platform recently, 31% of its learners in 2020 were undergraduate students. When analysed by work experience, 74% were at the "entry-level", meaning they were freshers or had less than three years of work experience; 28% were recent graduates.
Most digital platforms and partner institutions tailor the courses to suit different types of learners. A platform may offer multiple courses on the same subject but teach it at different levels.
"For example, our postgraduate program in data science certified by MAHE [Manipal Academy of Higher Education] is aimed at freshers or learners with less than three years of experience, and the programme design and objectives are aligned to the skills expected from entry-level roles like exposure to a wide variety of tools, lots of hands-on experience with data pre-processing and wrangling," explained Sarita Digumarti, chief operating officer and co-founder of Jigsaw Academy. "But for the Integrated Program in Business Analytics, certified by IIM Indore, the audience tend to be those with experience across a variety of domains, so the emphasis here is not just on the tools and modelling."
Nair agreed. "For a young professional who will be applying for a data scientist's job, it is not important to learn the breadth of the curriculum. So, there we focus on language, labs and exercises because ultimately they will have to do a lot of exercises in a job," he said. "For a professional, the job role might be to lead the team and not create algorithms."
With 'hiring partners'
Some platforms have tied up with hiring partners to offer 100% guaranteed placements for certain courses. "We offer 100% placement on our data science and cyber security courses and students will be given three placement opportunities," Digumarti said.
At Digital Vidya, too, the placement process is a premium offered only for some courses. "We ensure that learners of our data marketing and data science courses reach till the interview level. We provide this service only for these two courses," said Raj Sharma, Digital Vidya's head of partnerships.
Some of these courses come without any eligibility criteria. Technically, they are open to school certificate-holders, college graduates and enrolled students. However, this does not imply that all groups will have the same chance at recruitment.
"We have courses that do not ask for any particular eligibility but the hiring partners usually insist on at least 7.5 cumulative grade points average (CGPA) in B.Tech or something similar," said Sharma. "So, although the courses are open for everyone, when it comes to placement, the companies expect a minimum eligibility."
Veteran HR consultant Isha Gupta agreed. "Courses in the new technical areas carry weight because there is a huge demand and the supply line is not keeping pace. But if I go to a standard manufacturing organisation, their first question is: 'Is he a B.Tech?' And if the candidate is a diploma [engineer], is he at least a regular?"
Placement help and stipends
But courses with a job guarantee, even in popular sectors, are rare. Some form of "placement assistance" – ensuring learners are interviewed by interested companies and career preparation classes – is more common.
In case a platform is unable to place a learner in a job-guarantee course, it may offer stipends as compensation. "If we are not able to get them placed because of their lack of social skills or if they underperform in the inter-view then that is beyond us. In such cases, we provide a 3-month stipend for them as a sort of compensation," Digumarti said.
The pandemic has also meant the hiring assistance process has become "more digitally-driven". Companies from across sectors are favouring candidates with "excellent digital skills," said Digumarti. "The recruitment, as well as onboarding process-es, will also become more virtual," she explained.
"Ultimately, it is up to the individuals to get through," Nair added. "We can only provide the skills and the platform and many of the learners understand this."
Courses, jobs, pandemic
Despite the pandemic driving all students online, some MOOC platforms took an unexpected hit too.
"We saw a 40 percent dip in traffic when the lockdown was first announced but it has started picking up in the past few months," said Sharma of Digital Vidya. Economic uncertainty and a freeze on hiring in many firms meant the push for online education did not result in increased engagement on these platforms.
Although Sharma has found that the number of job postings for freshers has declined, that lull is fading for the rest.
"We have seen an increase in personnel requirements from the companies. Pandemic or no pandemic, jobs are there," said Nair. "In fields such as cloud computing, machine learning and data science, companies are actively looking for employees because they are not able to find people with the required skill set. So the jobs will be there."
Write to us at news@careers360.com.