GIIS Smart Campus: Technology blended international education in Singapore
GIIS Smart Campus: Technology blended international education in Singapore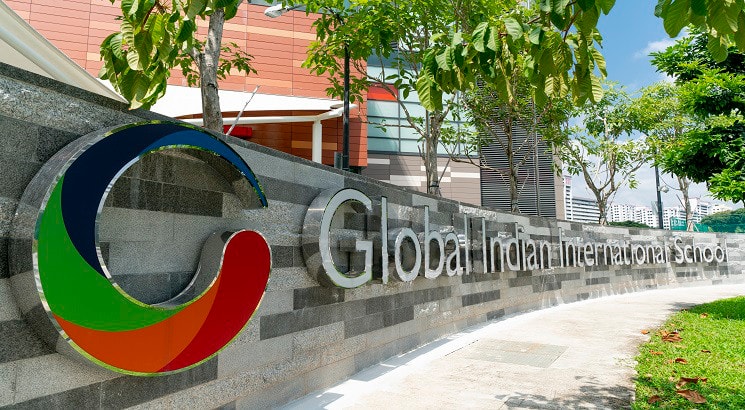 NEW DELHI, MARCH 5: Primary concerns when moving to a new location for a job is accommodation and lifestyle. For people with family responsibilities this priority changes to children's education. The concern increases manifold if the person is moving to a different country as the education system will be different, the cost of education will vary along with language and dialect issues there will be issues with the kids having to adjust to a new way of life. International schools have come up all over the world keeping in mind similar concerns of the expatriates. The Global Indian International School (GIIS) is one such school with actively caters to the Indian diaspora in the Punggol district of Singapore. The school offers 21st-century learning with most technologically advanced facilities.

Singapore, considered to be the financial capital of the world, has seen a huge influx of Indians moving there for employment opportunities in various sectors. The country has a sizeable number of Indian population as Permanent Residents as well. The Singapore government focuses on having a strong education system as it considers its people as its best resource. This focus has culminated to the country being counted among the best in the world. Singapore, as a country, is now focusing on becoming a smart nation, The GIIS Smart campus is located very close to the upcoming digital district Punggol where top cyber security firms will be nurtured. Atul Temurnikar, Chairman and Co-founder GlIS speaking about his school says, "The SMART Campus offers IB, IGCSE, CBSE under one roof which has two customised 65 inch Smart Boards in each classroom. The school has adopted advanced systems and technologies to make learning fun and productive. The school campus has dedicated spaces to encourage students to innovate, create and try out new things making them comfortable with the education style of the future."

The Genesis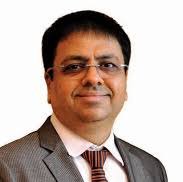 Atul Temurnikar speaking about his foray into the school education said that the initial idea was to set up a good school offering quality education at an affordable cost to the expatriate population residing here (Singapore). He said, "We saw economic compulsions of people not being able to attend schools. The annual fee is around 30-40 thousand Singapore Dollar in other schools, so, the expatriates coming here may not be able to afford education if they have 2-3 children. The biggest hurdle to get international education was the economics which we wanted to solve."
The journey of the school began in 2002 with 48 Indian expatriate children and at present GIIS has approximately 4000 students studying across various campuses of GIIS in Singapore. "It was only our quality of education that within a year we opened one more school in Kuala Lumpur and in 2006 we opened a school in Japan," added Atul.

Technology knowledge blend
The school which is shaped like a nest is spread over 10 acres (3.50 hectares) of the area. The design of the campus is the amalgamation of idea and insight given by GIIS teachers from all the campuses of the group. A team of 90 teachers of different campuses was formed to suggest the infrastructure design of the school along with the architects and the school management. Kaustubh Bodhankar, Deputy CEO of the organisation said that it was the idea of these teachers that the schools, which is shaped as nest have come up. He added, "Each and every space of the school which has been designed is either promoting a skill or learning among students. The school has 42 different skill labs."

The school which is in a true sense a smart campus enhances learning among students through the use of latest technologies that include iPads, video conferencing or digital locker. "Every initiative that we took either addressed a problem or was in some way or the other beneficial to the student community," he said. The school has 92 smart classrooms, 47 smart labs and studios for skills-based learning. The school also has student innovation rooms to foster innovation and creativity among children.
Radha Ganesh, GCIE coordinator on use of various technology tools said, "The classrooms have state-of-the-art audio system to ensure students hear crystal clear sound regardless of their seating position. We also have applications that assist us in marking attendance, report card generation and academic result analysis thereby leaving us more time to focus on other areas of teaching and self-development."

Nurturing entrepreneurs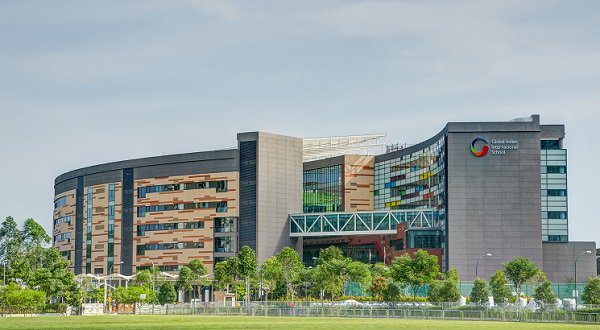 The school not only offers quality education through technology but, in order to inculcate entrepreneurial abilities among students, it organised 'Entrepreneurship Bootcamp'. In this Bootcamp, industries, people and teachers spend time with students to understand their ideas and innovations. Many GIIS students have won laurels at the national and international level. Students, over the years, have come up with ideas ranging from AI chatbots to purses that double up as umbrellas. Experts from institutions like INSEAD help cultivate the idea through proper guidance and logic. Our goal is to provide valuable life skills to our students whether the students end up pursuing their idea or not.

Nethra Menon, a student of IGCSE 8 says, "The Entrepreneurship Bootcamp held last year was a truly wonderful experience, instilling important entrepreneurial skills in students and preparing us for competitive future, as entrepreneurs. The Bootcamp encouraged students to ideate, collaborate with their peers, devise innovative-value propositions and pitch it to investors."

The Bootcamp is an experiential learning programme that takes the participants on a journey of ideation to the creation of a company and includes tactical guidance, team selection, business modelling and pitching the idea with confidence to real investors.

Scholarships for talented children
The school in order to allow talented children from financially weak background offers a range of scholarships to help them excel in their chosen field. A number of scholarships are awarded. Mahatma Gandhi Universal Values Merit-Cum-Means Scholarship is offered to deserving students from moderate-income families. Global Future Skills Scholarship is awarded to students of merit and distinction, the school offers a concession in course fees. Dr APJ Abdul Kalam Global Skills Scholarship provides concession in course fees is given to students.

GIIS also has a special scholarships scheme (GIIS Global Citizen Scholarship) for students in India, providing them with the opportunity to study in Singapore free of cost. Under this scholarship, each year 10 students are selected and in the past decade, over 200 students have benefited through the various schemes.

Nishi Anand, from Dhanbad in Jharkhand, is a brilliant example of how children are benefiting from this scholarship scheme. Nishi was an IB topper during her schooling at GIIS and went on to Georgia Institute of Technology for her undergraduate years. Upon completion, Nishi went out to pursue her MBA at Harvard Business School and is currently working in Deloitte. "We are very proud to share Nishi's amazing journey. From a small town Dhanbad, she has worked hard to reach where she is today and GIIS is proud to have been able to be part of her learning journey," says Atul Temurnikar.
---
Follow us for the latest education news on colleges and universities, admission, courses, exams, schools, research, NEP and education policies and more..
To get in touch, write to us at news@careers360.com.