HRD Minister launches NCERT's academic calendar for Classes 1-5
HRD Minister launches NCERT's academic calendar for Classes 1-5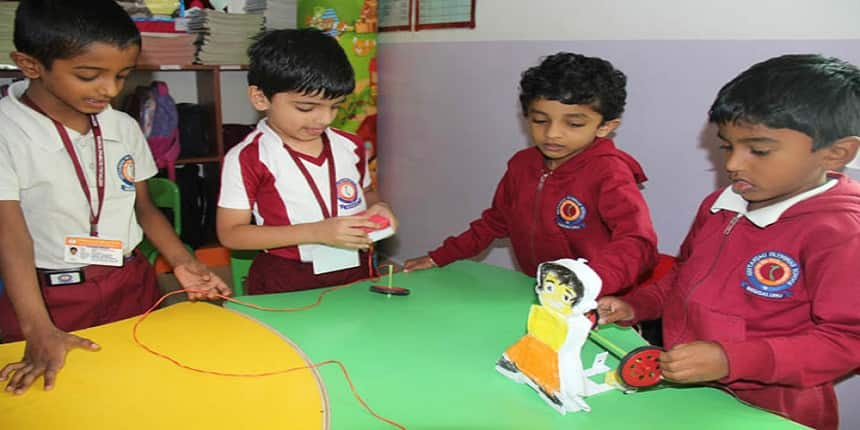 NEW DELHI: The National Council of Educational Research and Training (NCERT) has launched an alternative academic calendar to provide students with alternative ways of learning at home during the lockdown period. The human resource development minister, Ramesh Pokhriyal 'Nishank' launched the council's eight-week calendar for Classes 1 to 5 today.
The new calendar contains detailed guidelines for teachers on the use of technology and social media tools to impart education while the students are at home. In this context, NCERT has developed an 'Alternative Academic Calendar' for all the stages of school education.
The NCERT had earlier designed calendars for primary, upper primary, secondary and senior secondary classes.
NCERT academic calendar
Pokhriyal, making the announcement on Twitter, wrote: "The calendar further aims to empower our students, teachers, school principals & parents with positive ways to deal with #Covid19 via online teaching-learning resources and achieve the best possible learning outcomes."
As per the NCERT, in this period of COVID-19, which is declared as a global pandemic, teachers, parents, and students have to remain at homes to prevent its spread in the community.
"In this situation, it is our responsibility to provide them with multiple alternative ways of learning at home through interesting activities. It is necessary because in the present environment of stress we have to not only keep our children busy but also to maintain continuity of their learning in their new classes," reads a statement by NCERT.
Earlier last week, the school education department of the HRD Ministry released a roadmap for the NCERT for the next academic year 2020-21. Based on learning outcomes, NCERT has been directed to complete the curriculum design and content by October 2020 for Classes 1 to 5 and online teacher training course for the teachers of classes 1-5 to be completed in a phased manner by December 2020 and for classes 6 to 12 to be completed by June 2021.
Also read:
Write to us at news@careers360.com.
More From Team Careers360