IIITs advised to let 'weaker students' exit with BSc degrees
IIITs advised to let 'weaker students' exit with BSc degrees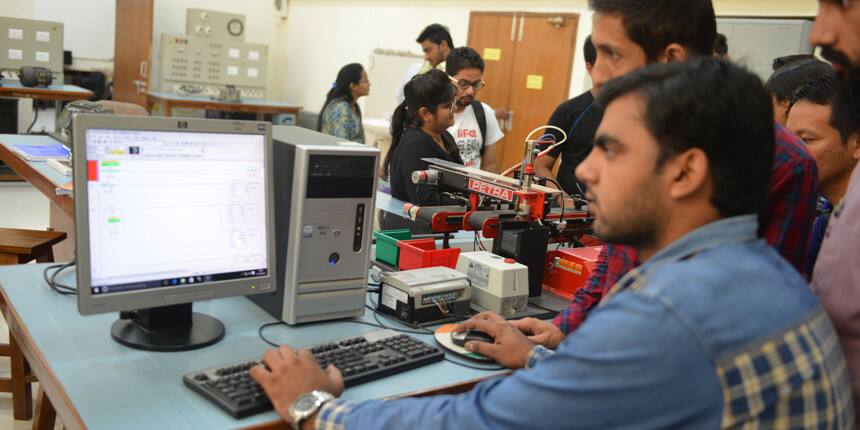 NEW DELHI: Following the Indian Institutes of Technology, the Indian Institutes of Information Technology (IIITs) will allow "weaker students" in its undergraduate programmes to "opt for BSc degrees in the respective disciplines".
This was announced after the meeting of the IIIT Coordination Forum on October 16. The minister for human resource development, Ramesh Pokhriyal 'Nishank' is chairman of the IIIT Forum. It is the top decision-making body for the 20 IIITs that were established in the public-private-partnership mode and are partially government-supported.
The ministry's statement says the forum has advised the institutions to make this option of a BSc degree available "so that [weaker students] get the basic degree and look for appropriate employment opportunities".
Lateral movement
The IIIT Council too met on October 16. The apex body of all IIITs has decided to waive tuition fees for disabled students.
The council, also chaired by the minister, decided to allow "IIIT students to join integrated MTech/MBA in other IIITs" provided they fulfil "minimum CPI [or credits] criteria".
It also approved "lateral movement of students of one IIIT to another...or any foreign institute for short periods". Even faculty may be similarly moved "to tide over the shortage" in other institutes. The council also decided to start joint PhD programmes in the pattern of the IITs.
Thrust area
At the forum's meeting, Pokhriyal said that each IIIT should focus on a "thrust area" which will be in sync with the needs of the society. Individual institutions must consider field that are "directly linked to disruptive applications in various domains such as manufacturing, agriculture, healthcare".
Each of the IIITs have to identify a thrust area in which they have the expertise and qualified faculty to address certain problem areas that have a direct bearing on the society. For example, IIIT Bangalore does pioneering work in mental health in collaboration with NIMHANS through its E-Health Research Centre. It has also set up a Centre for Information Technology and Public Policy which focuses on policy challenges and institutional demands made by technological innovation.
The Forum also stressed the need of effective collaboration among IIITs, public-funded and PPP ones and aligning the course curriculum with new trends in technology.
Stay updated with latest Education News
More From Team Careers360