IIT Gandhinagar launches PG Diploma for graduating students
IIT Gandhinagar launches PG Diploma for graduating students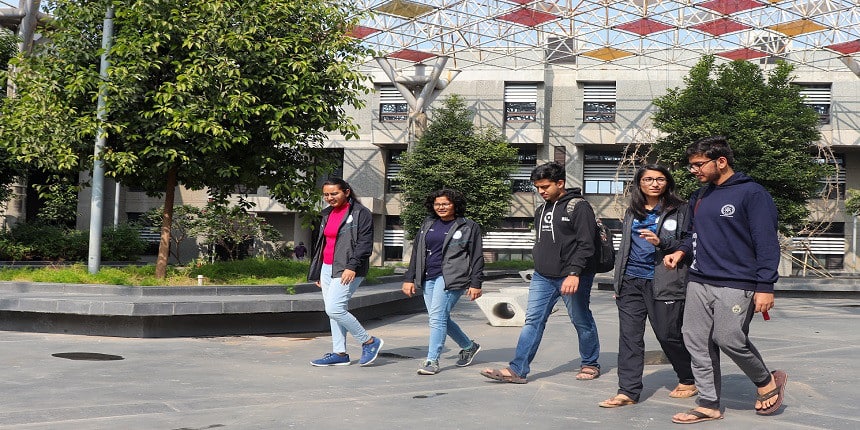 NEW DELHI: The Indian Institute of Technology Gandhinagar (IIT Gandhinagar) has launched a one-year postgraduate diploma program in several streams for the upcoming academic year, 2020-21, for the current graduating class. The programme has been launched to help its graduating students whose plans may have been jeopardised by the COVID-19 pandemic.
Coronavirus has disrupted student-life in many ways and has impacted their job placement and internship opportunities. IIT Gandhinagar has come up with this programme to help students whose higher education or employment plans may have been disrupted.
As per the institute, this postgraduate diploma will also help the graduating students who are interested in exploring but are not fully committed to, a master's program.
PG diploma and fellowships
Speaking about the objectives of this new program, IIT Gandhinagar director Sudhir K. Jain said: "The postgraduate diploma and the research and leadership fellowships have been designed to engage some of our brightest students whose post-graduation plans for higher education and employment may get disrupted by the Covid-19 pandemic. These opportunities will enable them to continue to pursue their education or undertake exciting research or develop career-enhancing leadership skills until they can move on once this crisis passes."
IIT Gandhinagar, in addition, is also offering two fellowships - 'IIT Gandhinagar Junior Fellowship in Leadership' and 'Sabarmati Bridge Fellowship' to enable students to undertake unconventional professional and exciting research opportunities and pursue their passions.
The Sabarmati Bridge Fellowship is a full-time position that will enable Fellows to acclimatize to research groups and gain experience in collaborative learning and publication. Fellows will receive Rs 20,000 per month and will also gain exposure to the various skills required for a PhD program and research career.
Also read:
More From Team Careers360