In new NEP draft, National Assessment Centre to 'guide' state boards
In new NEP draft, National Assessment Centre to 'guide' state boards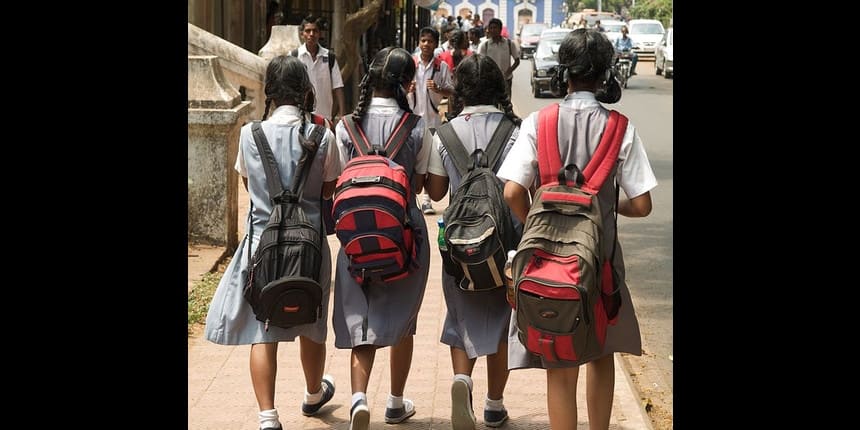 NEW DELHI: The latest draft of the National Education Policy proposes a new National Assessment Centre. There was no mention of one in the draft of the NEP officially released for public comment in May 2019.
The latest draft of NEP 2020 frames this centre as an overarching "standard-setting body" under the Ministry of Human Resource Development that will set "norms, standards, and guidelines for student assessment and evaluation" for all recognised school boards in India.
India has just one public national-level examination board for schools – the Central Board of Secondary Education. A majority of students attend schools affiliated to state boards which are managed by the state governments. The central government has little say in their operation.
The plan for a central body was first mentioned in another iteration of the draft NEP circulated in October 2019. In that draft, it was meant to be a "regulatory body" for all school boards. The latest draft does not pitch it as a regulatory body but expands on its functions.
In addition to a host of other functions, it will also conduct the National Achievement Survey, which measures learning outcomes of school children. Till now, the NAS has been conducted by the government's main advisory body on curriculum and evaluation – the National Council of Educational Research and Training, or NCERT.
Board Exams
According to the latest draft, one of the proposed National Assessment Centre's primary goals will be to standardise practices across school boards and set guidelines for them to follow.
State boards have thus far operated independently. The latest draft says the National Assessment Centre's functions will include "encouraging and helping school boards to shift their assessment patterns towards meeting the skill requirements of the 21st century in consonance with the stated objectives of this Policy".
The document further says the centre will "advise school boards regarding new assessment patterns and latest researches, promote collaborations between school boards, and become an instrument for the sharing of best practices among school boards".
The policy envisions a system of board exams in which will be 'easier', testing "primarily core capacities or competencies" and will be conducted twice in a school year – a main exam and an improvement exam – to give students the opportunity to improve their performance. The best score out of the two will be considered the formal result.
Board can take further measures to reduce pressure as well, including holding exams that at varying levels of difficulty and allowing students to choose. Plus, questions papers could be redesigned to including objective-type questions and descriptive questions.
School exams and report cards
The National Assessment Centre will guide schools on school-based assessments as well, which has so far been the province of NCERT and state-level SCERTs.
After the Right to Education Act 2009 mandated "continuous, comprehensive evaluation", or CCE, for elementary school, school systems across states adopted and modified a framework created by the Central Board of Secondary Education, or CBSE. The NCERT had developed a scheme as well.
Once the centre is established, even internal assessments will be guided by it. "Assessment and certification agencies, including the proposed new National Assessment Centre, will formulate guidelines and recommend appropriate tools for conducting such assessment, from the foundational stage to higher education (including for entrance exams)," says the draft NEP.
The centre, along with NCERT and the state-level SCERTs, will also guide states in redesigning students' report-cards for school-based assessment.
The report card will be a "holistic, 360-degree, multidimensional report", reporting on the learners' progress in "cognitive, affective, socio-emotional, and psychomotor domains". The draft says it will "form an important link between home and school, and will be accompanied by parent-teacher meetings in order to actively involve parents in their children's holistic education or development, and provide teachers and parents with valuable information on how to support each student in and out of the classroom".
Achievement Surveys
The National Assessment Centre is will also be put in charge of the National Achievement Survey, yet another critical function that is currently NCERT's responsibility.
The centre will conduct the nation-wide National Achievement Survey and will also guide State Achievement Surveys.
"For a periodic 'health check-up' of the overall system, a sample-based National Achievement Survey (NAS) of student learning levels will be carried out by the proposed new National Assessment Centre with suitable cooperation with other governmental bodies - such as the NCERT – that may assist in, [for example,] assessment procedures as well as data analysis," says the draft NEP.
The NAS will cover public as well as private schools and state "will also be encouraged to conduct their own census-based State Assessment Survey (SAS)".
Write to us at news@careers360.com.
More From Shreya Roy Chowdhury