ISRO Space Quiz to Watch Chandrayaan-2 Landing on Moon
ISRO Space Quiz to Watch Chandrayaan-2 Landing on Moon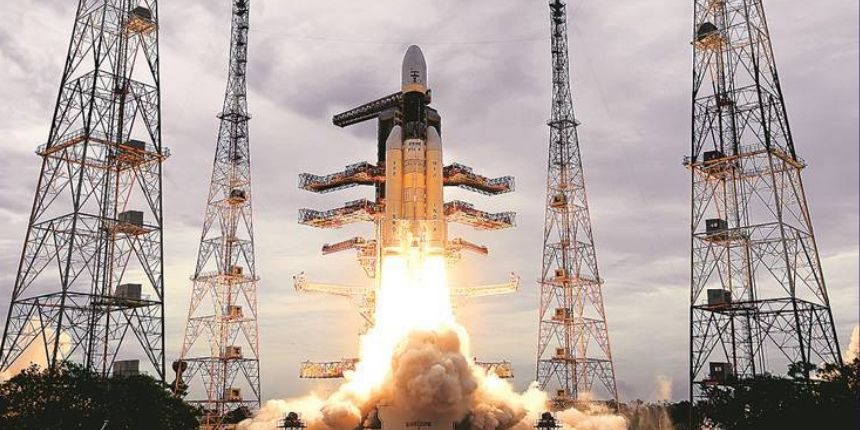 NEW DELHI, August 8- ISRO in coordination with MyGov.in will conduct a Space quiz from August 10 to August 20, 2019. Qualifiers will be allowed to watch the landing of Chandrayaan-2 on Moon at ITS Bengaluru Centre with Prime Minister Narendra Modi. Chandrayaan-2 will be the first spacecraft to land close to the south pole of the Moon.
ISRO will be conducting this online space quiz to spread more awareness about the program. Only class 8th to 10th students can apply for the test where they have to answer 20 questions in 600 seconds or 10 minutes. Top 2 Students from each State and UT who mark the maximum number of correct answers will be invited at ISRO, Bengaluru Centre to watch the landing of Chandrayaan-2 on the Moon along with the Prime Minister Narendra Modi.
Click Here to access the ISRO Space Quiz
Important Points to Consider While Solving the ISRO Space Quiz
Only Indian Citizen can participate in the quiz

Parents / Guardians can only help in translating the questions if required.

After starting the Quiz, it cannot be paused/stopped.

In case of a tie where multiple students have marked the same number of correct answers, students who answered the question in the least time will be adjudged the winner.
Stay updated with latest Education News
More From maniprabha.singh