'It is essential that all of us in JNU install Aarogya Setu app' : VC
'It is essential that all of us in JNU install Aarogya Setu app' : VC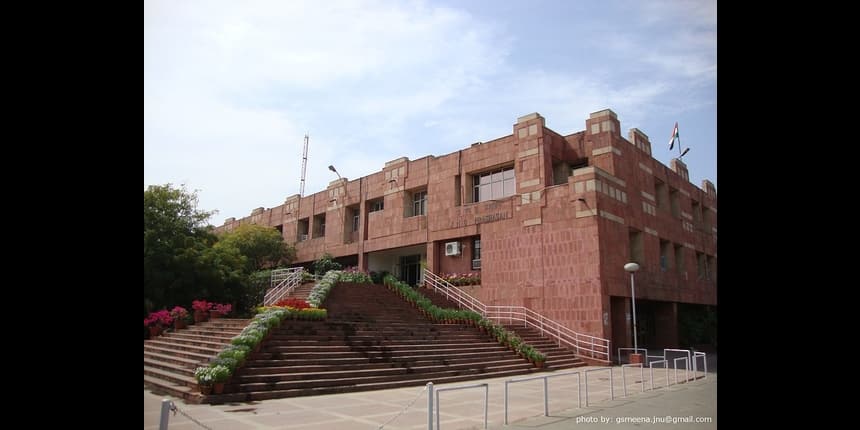 NEW DELHI:In an appeal to students and staff of Jawaharlal Nehru University (JNU), Vice Chancellor Mamidala Jagdish Kumar urged them to download and install the Aarogya Setu application by the Government of India.
Kumar said that the application was the "one-stop solution" for COVID-19 awareness and that it was "essential" for students and staff.
The Aarogya Setu application was created by the Government of India to spread awareness and keep track of the COVID-19 patients across the country. The government had made the application mandatory amid the rising cases of coronavirus infections.
Kumar, in an 'appeal' on Sunday, said: "As you know, Aarogya Setu app is a one-stop solution for spreading awareness about COVID-19 and to trace contacts to identify potential COVID-19 victims. It is essential that all of us in JNU download and install the Aarogya Setu app."
"As per the Ministry of Electronics and Information Technology, the Aarogya Setu app's design ensures privacy, and the personal data collected by the app is encrypted using state-of-the-art technology. Therefore, I urge all of you to download and install the Aarogya Setu App on your phones if you have not already done," he said.
Kumar also pointed out to the circular by University Grants Commission on April 10 instructing Vice Chancellors and principals to urge students, teaching and non-teaching staff to download the application.
However, according to several reports, the advocacy group Internet Freedom Foundation has approached the Standing Committee on Information Technology against the mandatory use of the application citing privacy concerns.
Also read:
UGC sets up a COVID-19 dedicated helpline, email and a task force
How has COVID-19 affected your higher education plans?
Write to us at news@careers360.com.
More From Team Careers360