JIPMER counselling 2019 (MBBS) to be live telecasted today at 2 PM!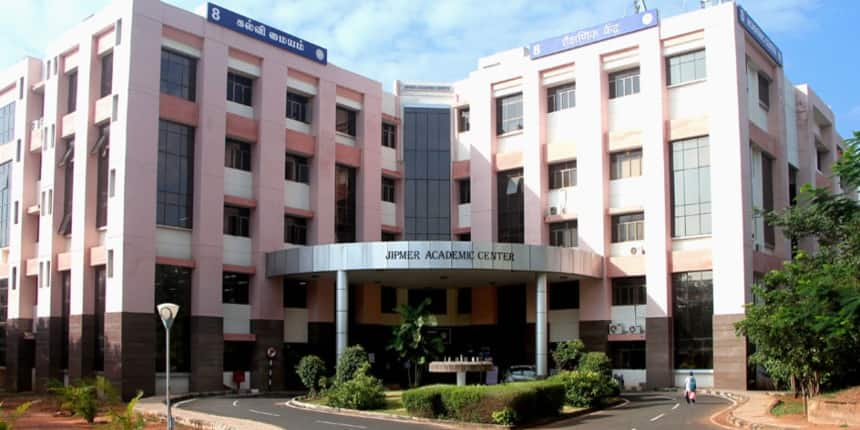 Radhika
|
Jun 26, 2019 - 12:26 p.m. IST
JIPMER MBBS 2020 Online Preparation
Get Access to AI based coaching with Video Lectures, Mock Test, Sample Paper, and Prep Booster
NEW DELHI, June 26: Jawaharlal Institute for Postgraduate Medical Education and Research (JIPMER), Puducherry will stream a live telecast and recording of the JIPMER MBBS counselling session from June 26, 2:00 PM to June 28, 2019. The live telecast will be released using NKN connectivity from Regional Resource Centre (RRC) JIPMER to all Medical Colleges of South India. This facility has already been used for JIPMER PG counselling, last year. The facility of the live telecast has been introduced to maintain transparency during the counselling procedure.
In order to view the counselling process on a device, a candidate will have to click on the official link. The link will be activated only at the commencement of the counselling process.
Breakthrough in admission procedure
Through a press release, Dr R. P. Swaminathan, Director of JIPMER, Puducherry, had explained the objective of this initiative. The goal of conducting the counselling process in a live telecast was to bring in transparency and to avoid any legal issues. Generally, the parents/guardians with an aspirant are not allowed inside the counselling venue. They feel agitated for the selection of their children. The entire process of recording and telecast will be done free of cost.
Candidates included in the waiting list can also take advantage of this facility to check their scope of admission in MBBS medical courses. The director had also expressed that the facility is being introduced the first time in a government medical college, across India.
JIPMER MBBS counselling
The counselling for JIPMER, which will be conducted in three rounds. The first round of counselling will commence from June 26 to 28, 2019, only for the aspirants who have qualified the JIPMER medical entrance examination. The second and third rounds of seat allotment will be conducted on July 24 and August 21, respectively.
Desktops, Laptops, Tablets and Smartphones can be connected to the LCD projector for viewing the counselling process. For better audio qualify, parents can use the headphones or external speakers.
Stay updated with latest Education News