Kerala panel goes against NEP 2020, proposes four-year UG programme with single-exit
NEP 2020 allows for exits after each year of UG. Kerala panel recommends increasing scholarships, "unconventional combinations" of courses.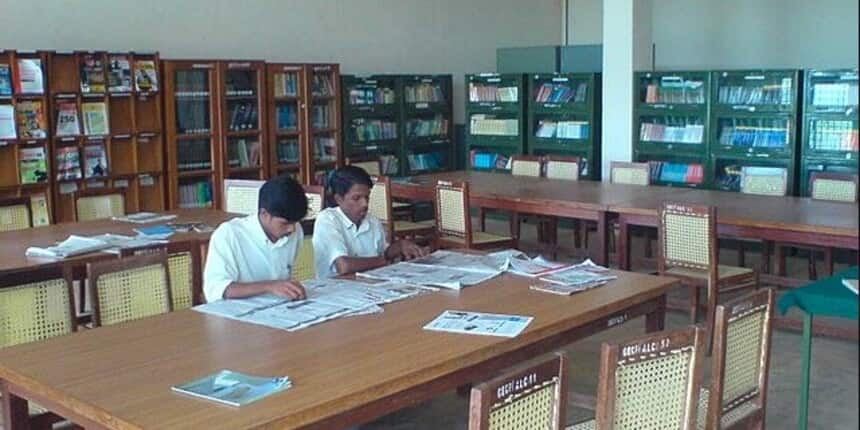 NEW DELHI: The Kerala State Curriculum Committee for Higher Education has recommended implementing a four-year undergraduate programme with a single-exit option after three years in Kerala universities. It has also recommended introducing this as a pilot project before rolling it out in all universities.
This differs widely from the structure of undergraduate programmes proposed in the National Education Policy (2020) and also adopted by the University Grants Commission (UGC) and for the new credit framework. The Kerala committee even notes in its report that its suggestions are "not the same as in the National Education Policy (NEP)" which recommends providing multiple exit options, one after each year of study.
"The present institutional structure of 3+2 does not have to be transformed drastically and suddenly. Transition to a new structure could be done in stages. There is always an advantage to trying the efficacy of a model in a limited context as a pilot. Based on the evidence that emerges from the pilot, mid-course corrections may be incorporated before launching the curriculum comprehensively," the committee said.
"We emphasise that this recommendation of the commission is not the same as in the NEP 2020, where exits are envisaged at the end of every academic year. In contrast, we are suggesting a scheme with a single lateral exit option," it said.
The Government of Kerala had set up the committee for curriculum reforms under the Kerala State Higher Education Council (KSHEC) in January. The committee was formed to suggest curriculum reforms following the submission of the Kerala Higher Education Reforms by three commissions: A seven-member commission to reform higher education, a five-member commission to reform university laws, and a four-member commission to reform university exams.
Foundation courses, unconventional combinations
The Kerala State Curriculum Committee for Higher Education recommends that all disciplinary courses of undergraduate programmes "must fix the knowledge level consistently higher" by avoiding repetition of the knowledge that students ought to have acquired in school.
It also recommended that all optional courses in an undergraduate degree be grouped
into basic and advanced categories. It said that students from the same faculty should be only allowed to do courses in the advanced category. Meanwhile, basic courses are meant for students from other faculties and disciplines.
It said that universities must provide one set of compulsory courses that provide competency in logical reasoning and critical thinking, while another set shall provide competence in academic writing and engaging with texts. It recommended that universities also provide foundation courses for at least two semesters.
Since every university might not have the facilities for providing foundation courses, the students shall be free to take their elective courses from a competent higher education institution (HEI) of their choice including through open online courses recognised by the parent institution.
The panel recommends that the university provides students the flexibility to pursue "unconventional combinations" of courses.
"The students must have the option to pursue interesting and unconventional combinations of courses drawn from different disciplinary areas, like the sciences and the social sciences and humanities. The undergraduate programme structure must have the built-in flexibility to allow students to exercise these options as they progress through the programme, say by the end of the third or the fourth semester," it said.
Minimum credits
The commission also sets a minimum number of working days and the minimum credits required to complete an undergraduate degree. It said that a four-year undergraduate programme should have a minimum credit requirement of 177 credits. A three-year exit option shall only be provided to students who complete a minimum of 133 credits. The University Grants Commission has developed a National Higher Education Credit Framework (NHECF) which requires students to collect 120 credits by the end of three years of undergraduate studies.
The commission proposes that universities in Kerala should have a minimum credit of 133 for 3-year UG coures (Image: Univeristy of Kerala)
This is how the panel proposes the curriculum weightage be divided between courses:
Core disciplinary courses: 50%

Minor disciplinary courses: 20%

Language courses: 24%

Multidisciplinary foundation courses: 6%
Students will have the option to earn up to 12 credits required for the award of the degrees through online and distance courses.
According to the commission, an academic year should consist of 200 working days and one semester is defined as 90 working days.
The commission also recommends that, for each course, there should be continuous evaluation that can amount up to 40% of the total evaluation.
Fourth-year integrated with PG
The Kerala panel also suggests bringing in an interdisciplinary course wherein students can start the first year of postgraduate studies right after finishing the fourth year of UG.
"For some, the fourth year could be vertically integrated with a postgraduate programme, in which case it should focus on advanced conceptual and experiential learning in their discipline(s) and on developing research skills. For those who may want to go for interdisciplinary and transdisciplinary training beyond their undergraduate studies, the fourth year could be an opportunity for field immersion, internship, training in entrepreneurship and/or doing a research project," the commission said.
It also recommends that university departments simultaneously move into an integrated master's and PhD programme model, which will largely admit those who have completed the four-year undergraduate degree.
Research and fellowships
The commission also recommends that institutions offer non-NET fellowships to all research scholars in universities and colleges at a minimum of Rs 15,000 per month, plus a contingency fund.
It also says that the number of Chief Minister's Fellowships should be increased to 100 similar to and in parity with the UGC's Junior Research Fellowship (JRF) and Senior Research Fellowship (SRF). This fellowship is to be of five years duration and will be awarded on the basis of merit assessed through an examination.
The commission also recommends the creation of a special "conference travel fund for research scholars". It encourages universities to enter into agreements with other institutions within India and abroad to fund exchange visits of PhD students for short research stays and to foster academic collaboration.
The commission recommends a rationalisation of the research regulations in all universities, "to bring in flexibility, mobility, speedy action, and ease of doing research". It noted that universities in Kerala still follow archaic regulations such as the submission of the "full title of the thesis at the very beginning of the course".
The commission suggested that the KSHEC formulate a set of common research regulations, in consultation with institutions, research supervisors and especially research students.
It also recommended that universities should take initiative in involving Ph.D. scholars in pedagogical practice through a Teaching Assistant (TA) Programme at the departmental level.
---
Follow us for the latest education news on colleges and universities, admission, courses, exams, schools, research, NEP and education policies and more..
To get in touch, write to us at news@careers360.com.
Know More About
NIRF Rank
40
Rating
4.0/5
Download Brochure