Kerala higher education reforms to ease regulations, fix exam process
Kerala is already ahead in school education. Now, its government is reforming higher education – regulations, syllabi, exams, industry-linkages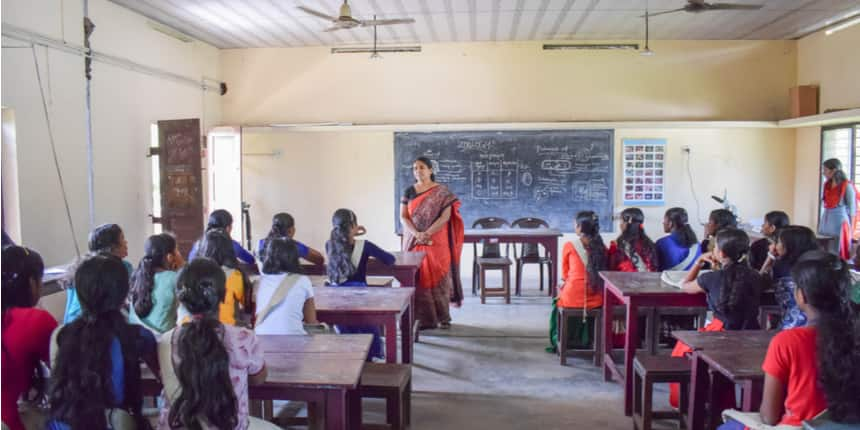 NEW DELHI: By the end of March, all three commissions heading the Kerala higher education reforms had submitted an interim report on proposals to develop higher education in Kerala to the higher education department.
Despite being judged one of the top states in school education by central government's think-tank NITI Aayog, Kerala has never received the same accolades for higher education.
Academics said that the universities of Kerala are riddled with rigid, archaic regulations, outdated syllabi and a persisting disconnect between academia and industry.
So much so, in January 2021, chief minister Pinarayi Vijayan announced that Kerala will be "reforming" its higher education sector. Vijayan stressed that there is a need to attract Kerala students, who largely prefer to go outside the state for higher education, back to its universities.
In September 2021, the government set up three commissions: A seven-member higher education commission to reform higher education, a five-member commission to reform university laws, and a four-member commission to reform university exams.
People familiar with the developments told Careers360, that a major focus of the reforms is doing away with stringent regulations and making exam and post-exam processes smoother and easier.
The details of the interim report are still not public. Academics argued that although smoother regulations will help, there is a need to change the academic "attitude" prevalent in the universities.
Kerala's move and urgency were prompted by the National Education Policy (NEP) 2020. The NEP's proposals on graded autonomy for colleges and phasing out of university-affiliations, and support for private institutions could present an existential crisis for state universities, fear academics in Kerala, a state which has long valued public education.
The final report on higher education reforms will be submitted by the end of April, members of the commissions said.
University exam reforms
According to members of the commission on exam reforms, the urgent need is to ensure that larger universities in Kerala expedite their exam and degree-granting processes. "We are focussing on the issues that are prevailing in the universities. Especially major universities such as Calicut University and Mahatma Gandhi University which have large numbers of affiliated colleges. Due to this, there are some delays in completing the courses," said a member, asking not to be named.
Examinations and post-exam processes of the four major universities of Kerala – Calicut University, Mahatma Gandhi University, Kerala University, and Kannur University – have been riddled with delays, with students having to wait months for final-year results and even longer for provisional degree certificates. This is especially true of MG University and Calicut University.
Also Read| How UGC's dual-degree programme will work – admissions, exams, credits
"When the semester system was introduced, there were no reforms in the sector of examinations. That is why even after the completion of the semester, exams are always delayed. Also, the post-exam processes such as evaluation have huge delays," said the commission member.
Kerala introduced the semester system in 2010. In it, the academic year is divided into two parts with exams at the end of each, and internal exams as well. This doubling of the number of exams put immense pressure on the universities' evaluation systems.
"Sometimes it takes three to four months from the date of the exams to the publication of results. Also, with revaluations. The rules state that once the application for revaluation is given it should be completed within 45 days but in reality this may take anywhere from six months to one year," they added.
The commission said it is looking at how technology can be used to speed up the process.
"We are trying to make sure that results are declared within one month and revaluation is also done within a month of application. We are looking to take the aid of modern technology. We are trying to find out what progress has been made in technological advancements related to examinations, like entering marks from the examination centre itself and using advanced bar code readers," said the commission member.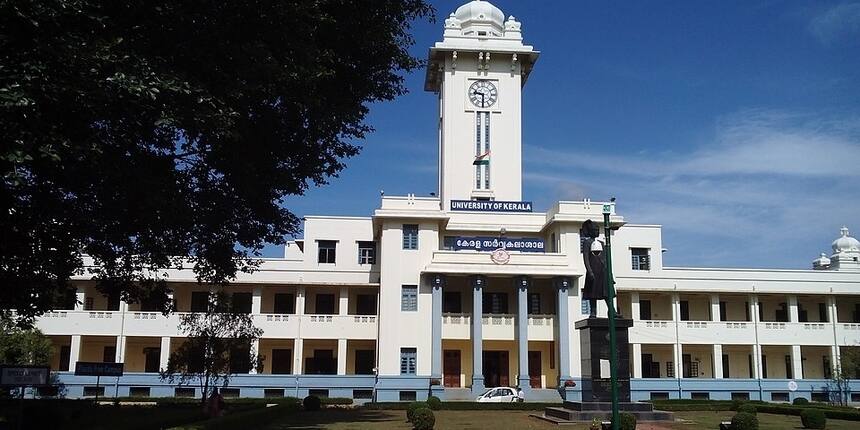 Kerala University is the highest ranking multidisciplinary university in Kerala (source: Wikimedia Commons)
Focus on regulations
Members of the commission looking at broad reforms said they held wide consultations on improving the academic atmosphere in the universities.
"We have consulted all the stakeholders, student organisations, teacher organisations, non-teaching staff, educationists, and planning experts. We met almost every stakeholder. After that, a questionnaire was posted on the higher education reform website," said Sabu Abdulhameed, Pro Vice-Chancellor of Kannur University and member of the higher education reform commission.
"We collected their opinions regarding enhancing quality, access to higher education; about human resources; thoughts on affiliation; geographical disparities in higher education. In the interim report, we have given suggestions for almost all aspects of higher education, on enhancing resources and on ensuring quality," said Abdulhameed.
Also Read|'Garbage Degree': ICAR policy leaves thousands of BSc Agriculture students in a fix
Although the members of the commission refused to comment on the details of the interim report, teachers said there seems to be a focus on reforming university laws on regulations.
"It has not reached a concrete form yet. What I understand is that they are looking at the regulations at the university level. Whether there is any amendment required for the regulation of the universities and also on the government statutes to form the university," said PP Jayakumar, principal, Government College, Peringome, and syndicate member of Kannur University.
"They were asking about the problems facing regulations and what prevents the progress of the education sector. What the issues are and what prevents teachers, academics from taking these forwards. They are seeking solutions," said Sivadasan P, secretary of Association of Calicut University Teachers.
Academic flexibility
One major drawback of the existing regulations is the inability to update syllabuses on time.
"There is a problem with the syllabus. Syllabus should be updated every two years or so. This is not happening here, that is a major issue. Another is that there are not enough qualified people in the board of studies, academic boards," said Sivadasan.
"There needs to be flexibility in education. If a student is joining a five-year integrated course, then he has to follow the syllabus that has been prescribed at the beginning of the course throughout the five years and nothing else can be added to the course in between. There is no scope for revising the syllabus," said Jayakumar.
Teachers said that regulation reform that allows flexibility in updating the syllabus, mode of learning, and has stipulations that allow such changes without necessitating major amendments is required.
Also Read | Flyover School: University students tutor 300 children in Delhi's Yamuna Khadar
"From the moment he [a student] gets admission, whether it is the required percentage of attendance or the tenets of evaluations, these are based on the regulations," said Jayakumar.
"So these regulations must be modified to make the course flexible. If you need flexibility in the course you have to change the regulations. They have to accommodate new trends. For example, technological advancements in recent years have allowed students to get knowledge from different areas," said Jayakumar.
The stringent regulations have discouraged creativity and innovation, whether in syllabus or mode of teaching. "There is a need to develop creative, innovative ideas. However, one of the major reasons this is not done is the fear of rules and regulations. There is a general perception that on the rare occasion when people introduce changes, they are harassed," said Sivadasan.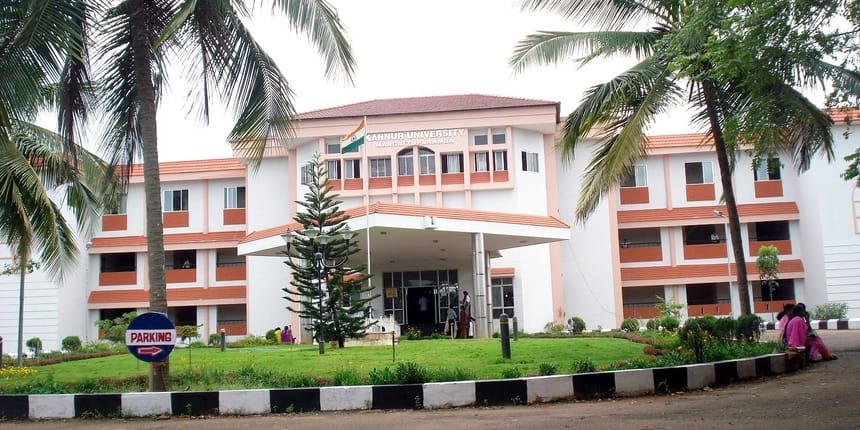 Kannur University is one of the four major universities in Kerala (source: Wikimedia Commons)
Fixing the attitude
Teachers also said that efforts at change typically get thwarted by internal politics.
"Innovative ideas are not brought forward. You can see successful people who bring in innovations going unappreciated. Some people are well aware that the world is changing and they try to move accordingly and bring changes. But then they are harassed. There is a tendency to see these changes as political," said Sivadasan.
"They are well appreciated by the student community and society but by the government, they are not supported... Some sort of evaluation of teachers and academics needs to be done"
Also Read | CUET 2022: Central Universities announce admission policies for UG programmes
Another area of concern is the lack of industry-academia connection. Teachers said that there should be more effort to link industries with universities to create job opportunities and make students more aware of opportunities in the private sector.
"In Kerala, there is democratisation of education and most students are generally from marginalised communities. They are not well aware of the opportunities in the private sector and in corporations. They only know government service," said Sivadasan. "So, the industry-academia link needs to be promoted. This should be linked with the startups, not just for science students but also for social sciences."
If state universities do not address the problems, academics feel that students and even colleges might be tempted to move to private universities.
"We have to address all these things otherwise there may be problems in the new era of new education policy. With the NEP 2020, there are possibilities that newer universities will come up including private universities. If colleges are given the option to go to these universities then the relevance of the state universities will be over," said a member of the exam reform commission.
---
Follow us for the latest education news on colleges and universities, admission, courses, exams, schools, research, NEP and education policies and more..
To get in touch, write to us at news@careers360.com.
Know More About
NIRF Rank
60
Rating
4.0/5
Download Brochure