Lockdown: Children's time online has increased and so have the risks
Lockdown: Children's time online has increased and so have the risks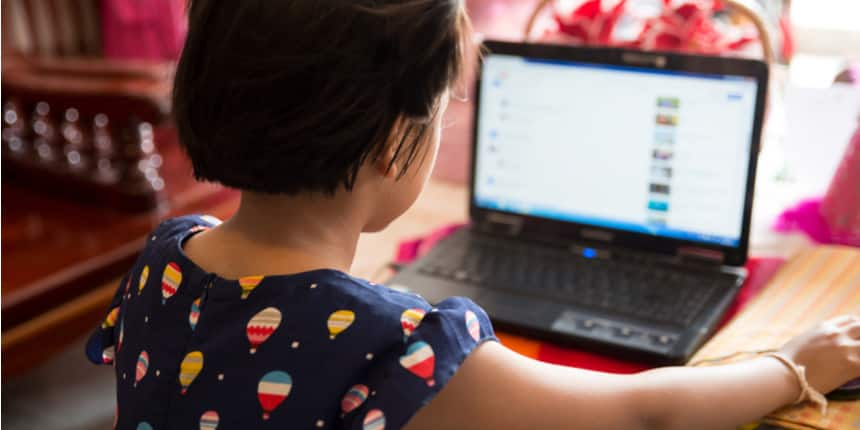 NEW DELHI: The nationwide lockdown enforced to contain the spread of COVID-19 has pushed hundreds of schools to move their classes online.
Suddenly, lakhs of children, including the very young in primary school and senior secondary students, are spending a large portion of their time online.
Government education bodies are actively encouraging teachers and students to access a wide variety of mobile and web applications and social media sites to ensure continuity in learning but with scant regard to online safety of children.
Child rights bodies, Indian and international, have pointed out that children spending unsupervised time online can expose them to harmful content, cyber bullying, harassment and other unpleasant experiences.
With limited existing regulations and the sudden increase in the number of students online, activists warn of cybercrimes against children.
"Although we don't have data on the present situation, based on past instances it can be assumed that there would be an increase in such harmful practices against children," said Ashish Kumar, an advocate working for child litigation at the HAQ Centre for Child Rights.
Increased risk
Last week, the United Nations Children's Fund (UNICEF) had released a statement drawing the attention of governments to the potential risks of children's "unstructured" time online.
In India, the top child rights body, National Commission for Protection of Child Rights (NCPCR) issued an advisory to all state education departments on Friday asking them to take adequate measures to ensure the safety of the students.
"We have received a lot of complaints from parents regarding data security of the children," Priyank Kanoongo, chairperson of NCPCR, told Careers360. "We wrote to the Computer Emergency Response Team under the Ministry of Electronics and Information Technology and issued an advisory based on their guidelines."
The commission, in the advisory, has said that the "responsibility of ensuring safety of children in the digital space shall be that of the school". It also advised that online classes should be held under the supervision of parents and that parents should be given proper orientation on online safety.
It also said that "control of the virtual classroom should be with the teachers to prevent them falling into prey of cyber bullying and abuse".
Technical proficiency
But the limited technical proficiency of teachers raises doubts about their ability to handle such threats.
A survey conducted by the Central Square Foundation in 2016 found that although a majority (70 percent) of the teachers are generally tech-savvy, their ability to use the technology "fall significantly for purposes that require greater technical proficiency such as grading assessments and tracking student data."
The number falls further for untrained teachers. According to the survey, only 36 percent reported that they used technology for communication purposes.
Inattention to the risks is apparent even in directions issued by central advisory or regulatory bodies. Last week, the National Council of Educational Research and Training (NCERT), introduced an alternative academic calendar for primary school students.
It contains guidelines for teachers and parents on using online resources for teaching and recommends the video-conferencing platform, Zoom. The calendar was released the same day the Ministry of Home Affairs warned against the use of the application by private individuals due to security reasons.
Zoom was banned in many countries, including Singapore, after a flaw in the application allowed hackers to access the personal information of some users.
Experts say that even parental supervision might be ineffective unless the parents are aware of the kind of pitfalls that children can run into.
"We must think of the present circumstances where children are more technologically advanced than the parents," said Kumar. "Although parents may not be familiar with the interface or how to operate the applications, they must be aware of the hazards so that they can talk to their child."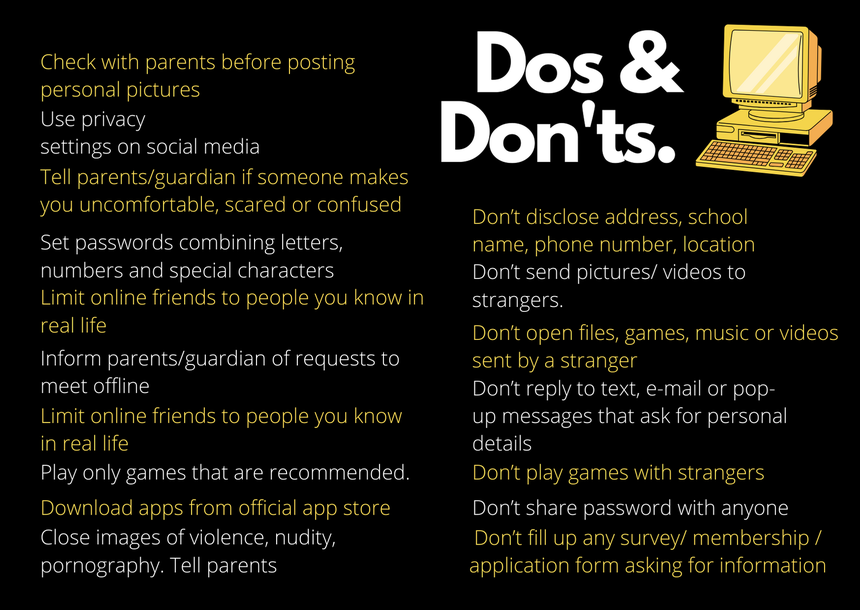 Schools and safety
Online teaching must come with training on online safety. "If the schools are developing an online curriculum or are conducting online classes they should include online safety as one of the subjects," said Kumar.
But not all schools might have the resources to teach online safety on such short notice.
"If the school doesn't have a resource person who can teach online safety then what will the schools do? Of course, they won't stop teaching because they have taken the monthly fees. So they have to somehow conduct classes to complete the syllabus on time," said Kumar.
"Government bodies must ensure that resource persons and resource materials for online safety programmes are available to the schools."
The NCPCR in 2017 had released a set of guidelines for parents, teachers and educators to follow to minimise online risks and threats.
Accountability
Although that's a measure for the long term, the government should work on making the platforms accountable, suggested Kumar. "Because they can control what the students access to a certain extent," he said.
In December 2019, Minister of Electronics and Information Technology, Ravi Shankar Prasad introduced the Personal Data Protection Bill 2019.
The Bill contains provisions of protecting sensitive personal information of children.
It bans companies that process children's data from "profiling, tracking or behavioural monitoring of, or targeted advertising directed at, children and undertaking any other
processing of personal data that can cause significant harm to the child".
It also requires such companies to "verify the age" of the children and "obtain the consent of parents" for processing data.
The Bill has been referred to a Joint Parliamentary Committee which is expected to submit its report in the monsoon session of the Parliament.
Also read:
Coronavirus: Why online learning is even harder for the disabled
With low net speed and few devices, many struggle with online classes
Write to us at news@careers360.com.