Madras HC pass interim stay on its order to score 80% marks for foreign MBBS admission
Madras HC pass interim stay on its order to score 80% marks for foreign MBBS admission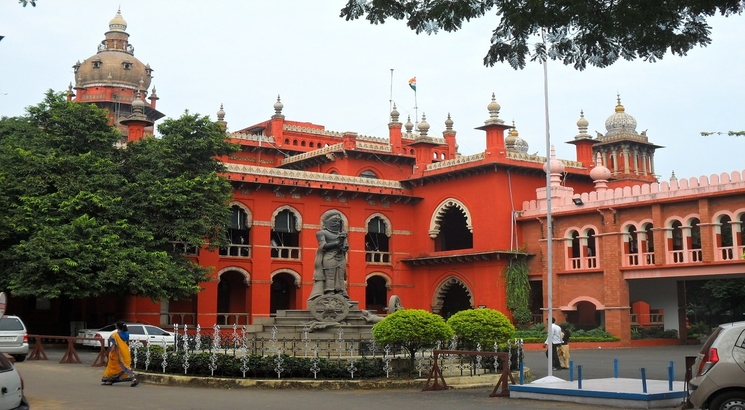 NEW DELHI, NOVEMBER 21: The High Court of Madras has put a stay on the order which prohibits the Medical Council of India (MCI) and Centre from issuing eligibility certificate to students who scores less than 80% in Class 12, for admission to undergraduate medical courses in foreign institutions. MCI, on Monday filed a writ appeal against the order passed by single judge on September 28, 2018.
A division bench of Justice M. Sathyanarayanan and Justice N. Seshasayee passed the interim order on the appeal moved by MCI's Board of Governors (BoG). Judges adjourned the hearing to December 17, 2018, after ordering notices to the Union and state health ministeries.
V.P. Raman, the counsel of MCI, pleaded that the single judge's order was a direct breach to the Delhi High Court order to issue eligibility certificates to all candidates who obtained 50% marks.
Earlier, on September 28, 2018, Justice N. Kirubarakaran, single judge court passed an order which stated that at least 80% should be the minimum cut off secured by the medical students to join medical course in a foreign country. The court also indicated that the pass percentage of FMGE in the last 10 years is only 15% to 25%. As per the leading newspapers, the judge also questioned that when the students securing more than 95% are unable to get admissions in medical colleges of India, then how can the students with 50% marks can admitted in foreign colleges for medical studies.
The judge also figured out that of 12,283 candidates only 1,160 (9.44%) managed to clear the FMGE 2016 exam which was conducted by National Board of Examination (NBE). Comparably, 1,374 students passed the exam in the year 2015, in which a total of 12,125 candidates took the exam with the pass percentage of 11.33%.
This order was passed on the petition filed by Thamarai Selvan, a medical aspirant, who completed his undergraduate medical education from a medical college in West Indies and requested Tamil Nadu Medical Council to issue the registration certificate to undergo 12 months of Compulsory Rotatory Residential Internship (CRRI) from any medical college and hospital located in the state. He joined the MBBS course in 2013 and took eight years to complete UG graduation in 2011. He passed the FMGE exam in the year 2016.
Stay updated with latest Education News