Keeping maths, physics optional makes BTech accessible: AICTE
Keeping maths, physics optional makes BTech accessible: AICTE
As per AICTE's 2021-22 approval handbook, Class 12 physics and maths are no longer compulsory for BTech and BE. JEE Main remains unaffected.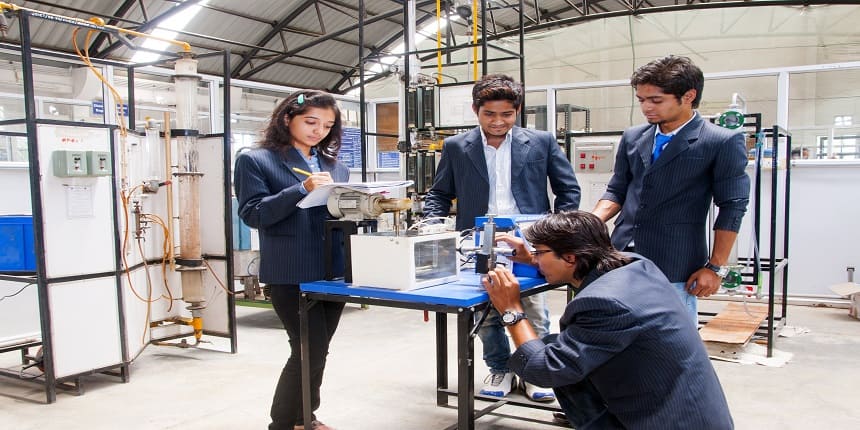 NEW DELHI: The All India Council for Technical Education (AICTE) has defended its decision to remove physics and mathematics as compulsory subjects for pursuing BTech and BE courses in a clarification issued on Friday. The AICTE has stated that the relaxed eligibility criteria is an option that states or universities can exercise. Entrance exams such as JEE Main and state CETs for engineering also remain unaffected. The council's "approval process handbook" for 2021-22 shows the revised stand on physics and maths.
The AICTE's clarification says that the decision is in line with the recommendations of the National Education Policy (NEP) 2020 and will "facilitate the aspirations of students who were constrained to pursue higher studies due to stringent compulsions of subjects".
However, the AICTE has stated that the suggested changes are an option given by the council which is not binding on the states, universities or various entrance tests such as the Joint Entrance Examination (JEE Main) and common entrance tests (CET) conducted for admission to BTech and BE courses. They may continue to hold the entrance exams in physics, chemistry and mathematics as is being done now.
The AICTE statement says: "The move is providing a window of opportunity to those students who have the aptitude as well as the background knowledge in certain branches of engineering and technology but were constrained to pursue higher studies due to stringent compulsions of subjects."
AICTE: Chemistry optional for BTech
The AICTE statement reminds that until some years ago, chemistry in Class 12 had also been a compulsory subject along with maths and physics for BTech and BE courses. But they later observed that chemistry was less relevant for "circuit branches" of engineering such as computer science and decided to make it optional as well.
Then, the Central Board of Secondary Education introduced a range of subjects in the applied sciences and that had to also be accommodated. "Along with Chemistry, a wide array of other subjects such as biotechnology, biology, technical vocational subjects, computer science etc. had been allowed as qualifying subjects. It is worth mentioning that for bio-technology and bio-informatics, biology is an essential input," the AICTE statement reads.
The AICTE statement also says that they allow candidates with diplomas lateral entry into the second year of engineering. These are candidates who may have joined their diploma programmes after Class 10 and not studied physics or maths in Classes 11 and 12 (10+2) level.
"Disciplinary boundaries have been removed or dissolved to promote the overall development of students in different disciplines," says the AICTE statement. "Hard boundaries (physics, chemistry, mathematics) imposed for entry into all branches of engineering education...was affecting access to higher technical education for those who had not taken these subjects."
Write to us at news@careers360.com