Manish Sisodia accuses DU colleges of diverting teachers' salaries
Manish Sisodia accuses DU colleges of diverting teachers' salaries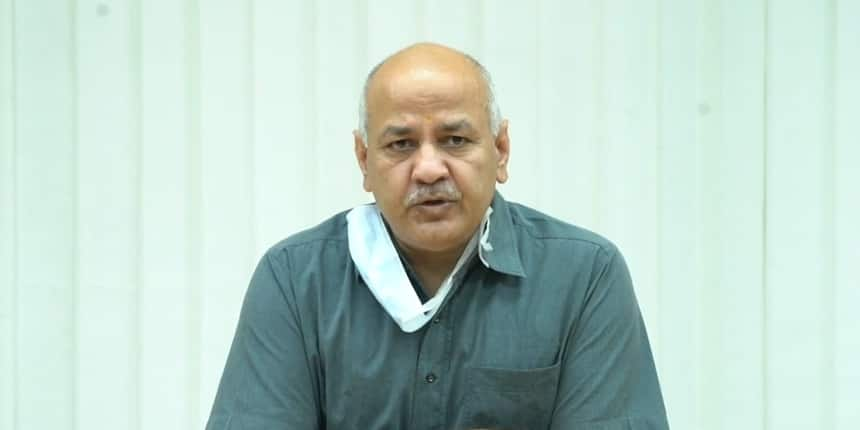 NEW DELHI: Delhi deputy chief minister Manish Sisodia, on Wednesday, said that the 12 colleges Delhi University accused of not paying teachers' salaries, are engaging in "criminal activities" by hiding funds provided by the Delhi Government.
Sisiodia also alleged that some colleges were "spending the money in lakhs of donations" rather than paying the teachers.
On Tuesday, teachers of these colleges had approached the Delhi High Court alleging that the teaching and non-teaching staff are yet to receive salaries for the past four months. The Delhi University Teachers' Association (DUTA) also planned a three day strike Wednesday to escalate the issue. The accused colleges are funded by the Delhi Government.
Manish Sisodia, through a press conference, said: "The Delhi government did a special audit for these colleges.Yesterday, we received an initial report from the auditors. It was revealed in these audits that those colleges that were screaming out that the Delhi government was not providing funds for them, have kept these funds under fixed deposits.
"Both DU administration and college administration are playing politics. Even after having crores of money in their accounts these colleges are not paying their staff and once the auditors found this these colleges have stopped cooperating with the auditors," Sisodia added.
Sisodia further said that salary grants to these colleges were doubled in the last five years.
DU colleges' grants doubled: Sisodia
"When I took up this issue of non-payment of salaries, I found that the salary grants for these colleges were progressively increased over the past few years. In the last five years, the grants to these colleges have almost been doubled."
Sisodia said that as per the 'pattern of assistance' the government is only obliged to cover the deficit once the colleges run out of funds.
The minister also requested DUTA to keep questioning the colleges on where this money is being diverted.
The 12 colleges which are affiliated with the Delhi University and are fully funded by the Delhi government are Acharya Narendra Dev College, Dr Bhim Rao Ambedkar College, Bhaskaracharya College of Applied Sciences, Bhagini Nivedita College, DeenDayal Upadhyaya College, Aditi Mahavidyalaya Women's College, Indira Gandhi Institute of Physical Education & Sports Sciences, Keshav Mahavidyalaya, Maharaja Agrasen College (DU), Maharshi Valmiki College of Education, Shaheed Rajguru College of Applied Sciences for Women and Shaheed Sukhdev College of Business Studies.
Also read:
Write to us at news@careers360.com.
Stay updated with latest Education News