Delhi University: Unpaid for months, colleges teachers face eviction
Delhi University: Unpaid for months, colleges teachers face eviction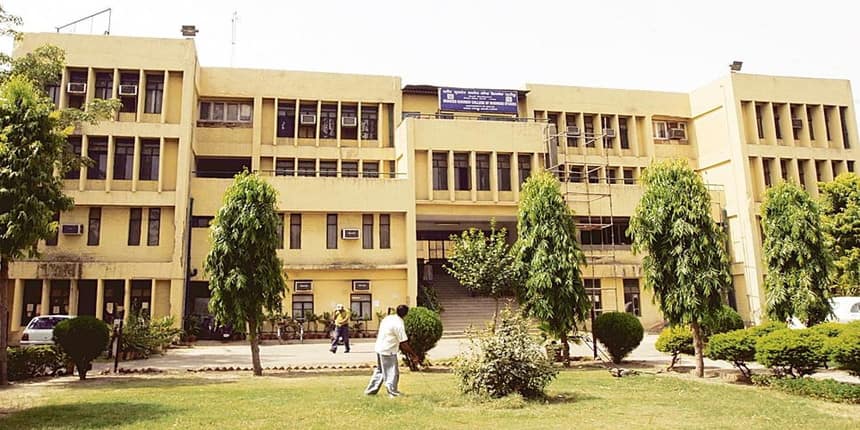 NEW DELHI: Last week, the son of a Bhim Rao Ambedkar College teacher had to stop attending the online classes his school is holding. "I have not paid the school fee yet," said the teacher. "Schools often threaten our children that they will be prevented from attending classes if the fees are not paid."
Unpaid for nearly five months, hundreds of Delhi University college teachers have been thrown into financial crisis. Unable to repay their home loans, some have taken personal loans to ensure they don't default. Some are facing the threat of eviction for not paying rent, others are finding it difficult to pay school fees for their children.
They teach at the 12 colleges that Delhi Government fully funds and are caught between an unseemly tussle between the government and the colleges. The government claims it has already disbursed the Delhi Government is claiming that it has already released 23 percent of the funds for the 12 colleges under it and the colleges must now pay teachers. The colleges say they are 'short of funds.'
The deputy chief minister of Delhi Manish Sisodia has also said that the state government has increased the budget in five years in these colleges by 70 percent. The government has also indicated that even after that if the teachers and staff are struggling to get their monthly salary, it indicates 'corruption'. While colleges claim that the funds are not for salary alone but must stretch to cover expenses such as electricity, water and laboratories.
"We are caught on all the sides," said the Bhim Rao Ambedkar College teacher. " During this coronavirus pandemic, the government should have come forward and helped us. Instead, due to ego problems, we are being made to suffer. What should we do? How long do we have to wait?"
DU Colleges
The 12 colleges affected are Shaheed Sukhdev College of Business Studies, Bhim Rao Ambedkar College, Mahrishi Valmiki B.Ed College, Maharaja Agrasen College, Shaheed Rajguru College of Applied Sciences for Women, Deen Dayal Upadhyay College, Indira Gandhi College of Physical Education, Bhaskaracharya College, Acharya Narendra Dev Women's College, Keshav Mahavidyalaya, Bhagini Nivedita Women's College and Aditi Mahavidyalaya.
Delhi University said that the expenditure in relation to salary shot up by 80-100 percent and an increase in non-salary expenditure rose by 300-500 percent since 2014 in these 12 colleges. The state government also went for a financial audit of seven colleges.
These colleges have not received funds for teaching and non-teaching staff since May this year, claim the teachers.
Borrowing from family
According to the staff members, non-payment of salaries has severely affected all employees of the 12 colleges. It has particularly put at peril the lives of ad-hoc and guest faculty and contractual employees and their families. "In general, our salaries are a source of sustenance not only for ourselves but also at least three-four families," said an affected teacher, on condition of anonymity.
Some faculty members of the university and their family members have also undergone the trauma and costs associated with the treatment for COVID-19 in the past few months.
Mahaveer Genwa who teaches at DDU College said he was last paid in April- May. As a result, he has been unable to pay rent for the past two months. Genwa said: "The situation has worsened in the past two months and when our landlord pressurises us we have no option but to borrow from relatives or friends and give it to the landlord."
Genwa who is also the president of the DDU staff association added that the Delhi Government claims that it has released funds till May, while our college has released salary only till April as the government is not releasing complete grant. "There are some funds available with the college the administration fears it might be penalised if it dipped into those," he said. "We have approached every possible authority in this regard, in fact, last month we also wrote to the Vice-President of India, who through a letter issued on August 27 asked VC to take necessary action." Genwa said. The Vice-President is the Chancellor to Delhi University.
Ad hoc teachers have no savings
A senior female faculty member of Aditi Mahavidyalaya who has been associated with the college for over two decades said that some teaching and non-teaching staff at her college now face the threat of eviction. "We do not blame the landlord for this as some have only this as the source of income so they pressurise their tenant. It is the university and Delhi Government which has to resolve it soon," she said. "We have many contractual people working who do not get more than Rs 10,000 per month. From this they run their households and pay school fees. With this salary, you cannot expect them to have a huge saving to take care of their family for months. They are in a serious problem."
Some ad hoc teachers have salary pending from May and June last year.
An ad-hoc teacher at DDU college told Careers360: "There are 33 of us working as ad-hoc here and our salary of nearly seven-eight months have not been paid. we have not been paid since April this year and two months of the last year. Our families and children are dependent on us. We usually get the May-June salary a little late and this time we were told that there is no fund so we didn't get that."
Also read:
Write to us at news@careers360.com