MBA Jobs: Skills that matter in management placements during COVID-19
Management Jobs: The pandemic has opened a range of new-age courses for MBAs, made some skills more important than they previously were.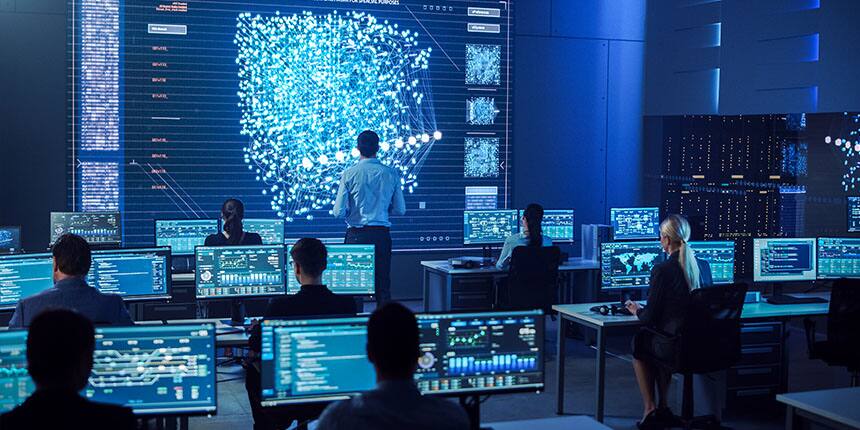 NEW DELHI: The Covid-19 pandemic and the measures taken to control it have impacted and changed much in education, including how formal business education is delivered. Institutes are now using technology for learning, teaching, evaluation, and community-building online. The MBA admission process and the evaluation parameters for exams also had to
be revamped.
Recommended :
Get important details about SP Jain School of Global Management, Mumbai.
Download Brochure
Although indirectly, the pandemic has affected MBA placements as well with the prolonged lockdown and restriction on movements impacting several sectors that typically recruit from business schools. Recent data from the All India Council of Technical Education (AICTE) revealed a 23% dip in management-school placements over 2019-2021. Besides, the pandemic has also thrown into sharp relief the wide disparity in placement records between top and middling-to-poor B-schools even within the overall decline.
Management institutions were compelled to rejig their placements and industry training strategies to stay relevant. This pushed learners to be more receptive towards online courses, part-time management courses, and other upskilling programmes. From mentorship programmes to mock online interviews, to training students in new-age technologies like artificial intelligence, machine learning, blockchain and data sciences – offering add-ons have been the focus of the institutes.
Also Read |How B-schools became centres of public policy training
B-School perspective
The main challenge that B-Schools faced was to keep peer-to-peer interactions alive while making a smooth transition to "the new normal" in a short period.
Schools like Management Development Institute (MDI) Gurgaon launched a mentorship programme and began dry runs in which a dedicated team for mentoring students through the summer placement process were formed. Amit Kumar Gupta, lead, graduate programme placements, MDI, said: "One-on-one mentoring was implemented to ensure that students do not miss out on learning in the online mode. Whereas mock dry runs were conducted to familiarise students with the online placement process. This ultimately resulted in smooth execution of the process both for our recruiters
and students."
Similarly, SP Jain School of Global Management, has devoted 80 hours of its management programme to the "professional readiness" programme which starts in the month of joining and goes on till the end of the session. Nitish Jain, president of SP Jain, stated: "It helps students to understand the corporate language, practice for mock interviews, and receive feedback from both industry professionals and faculties, wherein these professionals hire the students in the end. As it's a comprehensive programme, the training hours include individual online training and workshops."
Also Read| 'The age of private universities has arrived': SP Jain President
The management department of the Indian Institute of Technology (IIT) Madras acknowledges that Covid-19 has had an impact on different industries as well as management education and is strategized to ensure steady placements. "One of the main strategies has been to strengthen our placement engagements with the less affected companies. This approach also catalysed new relationships with some companies for placements at DoMS," said G Arun Kumar, professor and head, Department of Management Studies (DoMS), IIT Madras.
Some institutes like IIT Kharagpur said they were not affected. "For the Batch of 2019-21, there was an increase in the number of companies visiting the campus (from 70 recruiters in 2019 to 72 recruiters in 2020). Our legacy recruiters showed faith in the mettle of our students and there was no decline in the number of offers rolled out," said Biswarup Ghosh, placement chairperson, Vinod Gupta School of Management, IIT Kharagpur.
Also Read: Management: Who is the online MBA degree for and how does it work?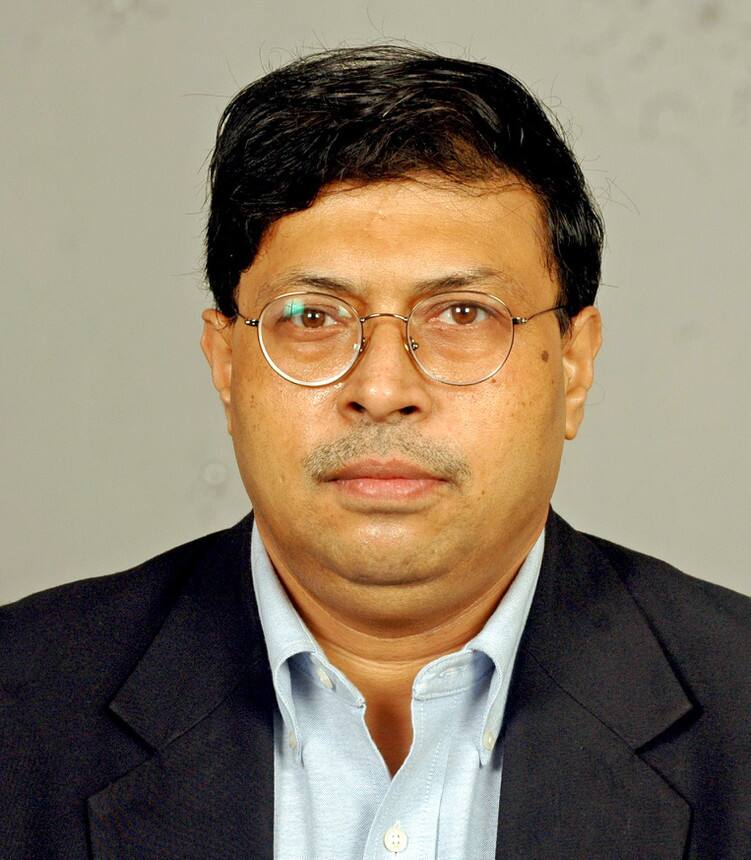 Biswarup Ghosh, placement chairperson, Vinod Gupta School of Management, IIT Kharagpur
MBA: Industry-oriented skills
Experts find that due to the penetration of technology in all sectors, new technology courses and skills will be more relevant in management education for the coming years. Mit Desai, practice member, Education, Employability and Entrepreneurship, Praxis Global Alliance, a global management consulting firm said: "Specialised skills and courses with high technological and digital adoption are set to play a major role going forward. Demand for courses that include data analytics, AI/ML in the curriculum, or focused courses like healthcare management, entrepreneurship, project management, etc. is already seeing more takers and this trend is expected to continue. The importance of online and hybrid learning will also continue to increase post the pandemic."
Considering this aspect, MDI's MBA programmes in digital marketing, data analytics, finance, supply chain management and human resources are showing an uptick in demand. There is an increase in demand for these MBA graduates in consultancy roles as the programmes offer specializations that are valued.
However, Kumar from IIT Madras finds that despite the changing scenario, the attitude for continuous learning should come first. "We instil this in students, to learn while they earn as well. We cannot predict which skills would be most relevant for a long-term future but this will prepare students to survive in the industry forever," he added. Currently, emerging technologies such as blockchain, analytics (data science), data-driven decision making, the business value of data and analytics, AI and machine learning and financial technology are at the top of the list, he added.
Also Read| Being future-ready: IIMs, PGDM institutes bat for STEM-embedded MBA
IIT-Kharagpur focuses on extra-curricular learning as much as it does on hard academic skills. "We have a total of 19 clubs and committees focused on various domains of academic and non-academic significance, wherein these clubs organise workshops on topics of industrial significance like communication skills, LinkedIn profile building, etc. Here, the students can hone their soft skills required for the industry, and they learn to interact with industry professionals. Adding on, our curriculum is designed flexibly so that students can expose themselves to the industry via internships," said Ghosh.
Further, IIT-Kharagpur's MBA programme includes components like "Learning Business Outside Classroom" which promote experiential learning and enable students to collaborate with entrepreneurs in providing real business solutions. "This ensures that academic concepts are implemented in real-life scenarios, bridging the prevalent gap between theory and application,"
explained Ghosh.
Also Read| MBA in sports management fosters lifelong connection with sports for enthusiasts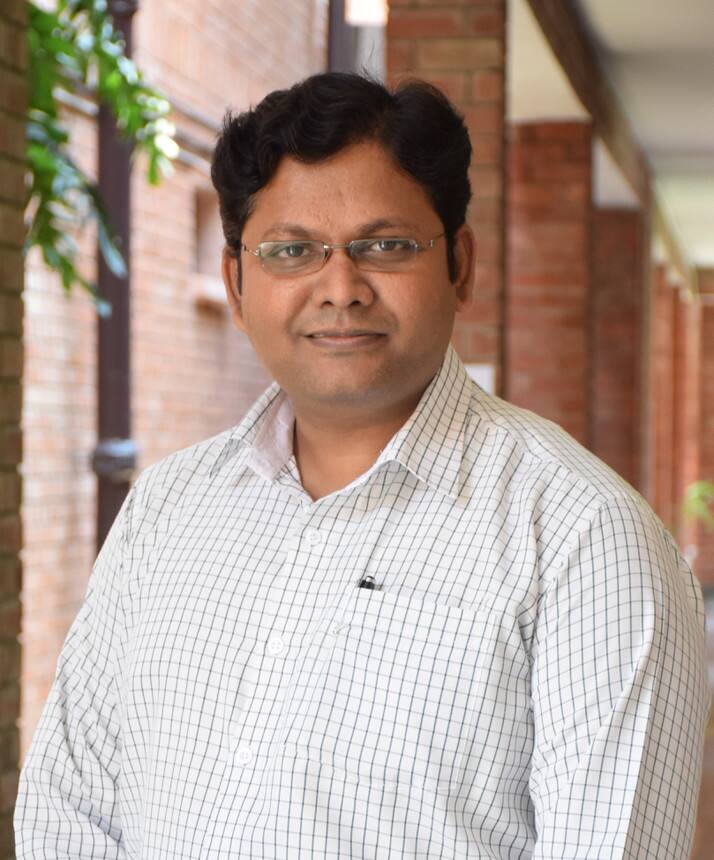 Amit Kumar Gupta, Lead, Graduate Programme Placements, MDI
Future-ready management education
Institutes are focusing on both industry-relevant skills and overall wellbeing to arrest the decline in the number of students leaving with jobs. Desai said: "The decline has happened primarily because of uncertainty in terms of recruitment, training, and onboarding of these candidates by employers. The impact was more profound in tier II and tier III colleges. As a result, colleges have augmented efforts to train students on core employability skills, along with overall well-being in terms of mental health and counselling for the all-around development of recent graduates."
Kamlesh Vyas, partner, Deloitte Touche Tohmatsu India LLP, does not believe there was a general slump in placements at B-Schools due to the pandemic. "The decline would vary across sectors and industries," he said. "There would be sectors that are badly affected and there will be sectors that leveraged the demand for digital services during the pandemic. Sectors like ed-tech [education technology] etc., have done extremely well."
Many management schools have now included technology components to their courses or launched specializations with heavy emphasis on it. Analysts believe there will be demand for specialists emerging from these programmes, especially in sectors that have traditionally embraced technology and data analytics such as healthcare. The general consensus among experts is that institutes which can adopt specialization in emerging technology will do better with placements.
Vyas added that even before the pandemic placements were not uniform across B-Schools. "This disparity has always been there in management schools. And the pandemic has affected this equation adversely. The reason is the industry growth has not improved during the pandemic as the sentiment of hiring new talent has been depressed," he said. I think as we recover there will be a lot of pent up demand that is where we might see an upswing and hiring from B-Schools."
---
Follow us for the latest education news on colleges and universities, admission, courses, exams, schools, research, NEP and education policies and more..
To get in touch, write to us at news@careers360.com.
Know More About
Rating
3.8/5
Download Brochure