'The age of private universities has arrived': SP Jain President
MBA Education: The president of SP Jain School of Global Management on management education, industry and jobs during COVID-19.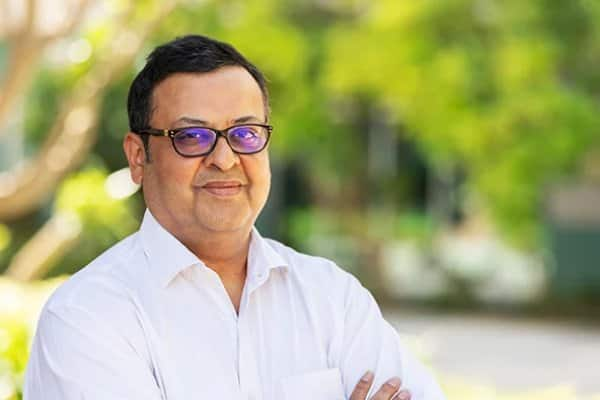 NEW DELHI: SP Jain School of Global Management is introducing Masters of Artificial Intelligence in Business (MAIB) to ensure students get the best knowledge of both technology and business. Nitish Jain, president, SP Jain School of Global Management, spoke to Careers360 about how management education and industry have both transformed due to the pandemic.
Q. As the pandemic has blurred the boundaries between classroom and online learning, how has the institute innovated to stay relevant?
A. In June 2020, we had a brainstorming session titled "Do we need four walls to deliver education?". In other words, do we need a classroom to deliver education? Then we came up with this concept of borderless education. Students are still comfortable with classroom teaching but we realised that we don't need four walls to deliver education. To enhance our online education, we tied up with three European schools to ensure a global experience for our students. We got top-end guest speakers who simply couldn't come to our campus because of time constraints. This improved the overall learning experience. We could not have done this if the pandemic had not happened. Further, during lockdowns with no movement and physical, classroom teaching
disrupted, we came up with other solutions like Engaged Learning Online (ELO). We got a huge boost through this technology.
There were other changes as well. Our EMBA is an executive MBA that is conducted part-time for working professionals so that they can work and get their MBA at the same time. Before the pandemic, we had a low enrolment of 20-30-odd students in this course as most students wanted a physical campus. However, this number jumped to 300 students in the last academic year and this year, it further jumped to 700 students. A large percentage of students are from India but students from across the world have joined our virtual classroom. Thanks to the pandemic, students were looking for the best quality of online education and that's the reason we found students flocking to SP Jain because our technology and
faculty were equipped to deal with online education.
Also Read: Management: Who is the online MBA degree for and how does it work?
Q. Management institutes have shifted their focus towards specialisations in new-age technologies. Which practices have you implemented to ensure a world-class experience for students?
A. We think it's not just about specialisation. No matter the stream – marketing, finance, others –everyone has to be tech-savvy. Earlier, the key takeaways of management education were decision-making where we train students on how to make good quality decisions, critical-thinking and analysis and all sorts of interesting management techniques. However, all this has shifted to data-driven decision-making and for this students need to understand data analysis. Now, the whole curriculum revolves around how you analyse data.
I believe that this will improve overall performance because students will get fantastic jobs once they graduate. The industry requires this element in students being trained on using data.
Also Read: MBA: Institutions are now offering hospital management programmes online
Q. There has been a tussle over the nature of the curriculum, whether it should be industry-focussed or research-based. How do you see this changing, especially in the context of the pandemic?
A. Gone are the days when companies looked for knowledge because it is so freely available on the internet that the dynamics have changed to skills. Therefore, companies think that knowledge is transitory – what is relevant today is gone tomorrow because new things are coming in all the time. But skills will be permanent. Skills like critical thinking, business acumen or common knowledge will always be significant.
It's important how you make decisions using data; or even when you don't have the data. Companies are looking for graduates that have excellent communication skills, both oral and written. All these skills are evergreen and we as an institute focus on these skills in
our programme.
Also Read: NIRF Ranking 2021 for MBA: IIM Ahmedabad, IIM Bangalore, IIM Calcutta In Top 3
Q. Which skills and courses in management studies will play a major role in the coming years, especially with the shift in the industry's focus to data analysis?
A. On average, a student at SP Jain has five years of work experience for the full-time programme and 11 years of experience for a part-time EMBA programme. If you work for these many years, you even forget to learn. Training begins with the idea of 'learn to learn'. There are special techniques that you do to become an effective learner.
Also, the pandemic has taught our students a lesson that we couldn't have taught them at business school. Usually, students come to a business school and want to learn everything linearly and in a streamlined manner. But the pandemic has taught them that things are not linear in the real world. We have to learn to deal with adversity as unexpected things can happen. This is a lesson for life. The pandemic taught us to deal with the adverse situation which nobody taught us. Further, people learn less in their comfort zone and more outside the comfort zone. When you are outside your comfort zone, it's painful and difficult but that's when you learn the most.
Also Read: Being future-ready: IIMs, PGDM institutes bat for STEM-embedded MBA
Q. Which new courses were launched recently to stay relevant in the global scenario and what makes them different from others?
A. Masters of Artificial Intelligence in Business (MAIB) is a combination of technology with applications in business as you get the best of both: technology, including programming, and business. We are the only one globally that offers this course because other universities offer either AI or business. We think this is the future because business is now led by technology.
If old-fashioned business programmes are not revised with time, they will become redundant for a pure business graduate. You need to have a technical background to be able to become sought-after and be relevant in future. Further, just being a pure-techie with no knowledge of business concepts is also a loss for students. A combination of both technology and business skills is a value-addition to students. The programme that we are working on will be launching soon. It's a kind of sweet spot that we have identified for ourselves.
Q. With the current scenario in the country, what challenges do you think the education sector might face, considering NEP and hybrid learning?
A. I think the age of private universities has arrived. I say this because one needs to be agile, nimble and adapt to the programme every year to serve the requirements of the industry. Unfortunately, some of our larger universities are good but have been a bit slow in this way. Universities need to be fast. NEP is a good policy because it's a big step forward and in the right direction. But in my view, it lacks in attracting top universities from around the world to come to India. Further, we need to be able to attract top faculty and top universities to come to India and improve the quality of education.
Today so many Indians go outside India to study but we don't have international people coming to study in India. That's a bit of a miss for our country. India has much to offer and we should make a plan to attract international students to come to India. I understand there are political compulsions. However, we still need to focus on the quality side of education as well.
Also Read: NEP 2020: DU admission of students from other universities through entrance test
---
Follow us for the latest education news on colleges and universities, admission, courses, exams, schools, research, NEP and education policies and more..
To get in touch, write to us at news@careers360.com.
More From Sheena Sachdeva