Management: Who is the online MBA degree for and how does it work?
Management: Who is the online MBA degree for and how does it work?
While open to all, the online MBA degree is most suited to the working professional and that is how everyone — students, course-runners and recruiters — see it.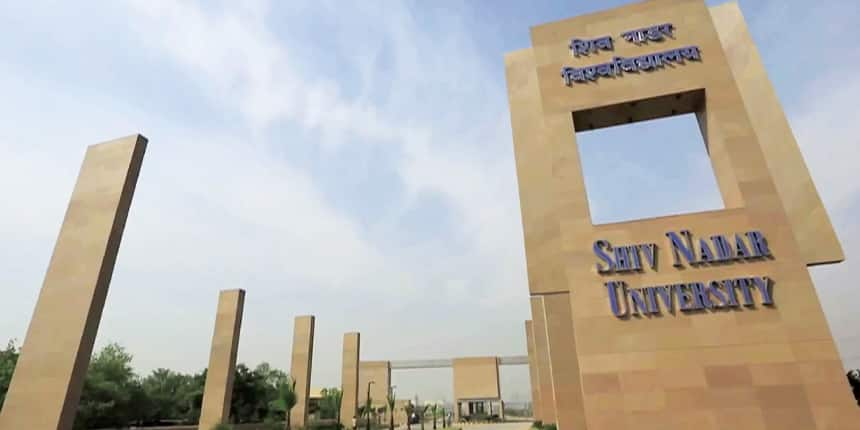 NEW DELHI: Mamatha is a first-batch student of the online MBA programme offered by Manipal University Jaipur. She graduated in 2002 with B.Tech in textile technology and worked in the apparel industry for the next 10 years. An MBA degree was always in her dreams but due to her work commitments, she did not get a chance. Manipal University Jaipur's programme offered her a middle path — an MBA without having to quit her job. It will allow Mamatha, who doesn't use a last name, to broaden her knowledge — she intends to specialise in human resources — and secure a better job in the future.
The MBA online degree is mainly for students like Mamatha — allowing working professionals who do not want to give up their jobs for a full-time programme to pursue MBA with some measure of flexibility.
It has been just one year since Indian higher education regulators have approved online degrees. Many universities abroad had already been offering MBA programmes online for professionals. In India, the COVID-19 pandemic forced all teaching-learning — even for conventional programmes — online. If this made the introduction of online teaching as policy smoother, it also made institutions and their students alive to the problems. Students faced challenges of slow internet connections and sub-par devices — often an old mobile phone. Some faced problems even with getting doubts cleared online.
At present, the government allows only the top-ranked and accredited institutes to offer online degrees. In August, the list of the first universities to be allowed to launch them was finalised — Presently 31 universities offer the online degrees management with some offering specialised programmes. Most of them follow the twice-intake cycle — two rounds of admission per year — and the semester system.
Also Read | UGC allows 38 universities to offer online degree programmes
As it is a new concept, applications are few in number. There are also questions about how the online course compares with the regular in-person one and those offered through traditional distance learning methods. Sunil Rai, Vice-chancellor, University of Petroleum and Energy Sciences (UPES) Dehradun, which has already started taking admission in their MBA programme, maintained that all three are equal and that the only difference is the mode of delivery of the programme.
But how does an online MBA work? Here's the lowdown.
Management: Admission, quality of students
Usually, admission in a popular course in a top institution involves an entrance exam. With that and other methods of selection, the best candidates are sifted from a large set of applicants.
However, in the case of online degrees, most institutions have left admission open to all via a direct entry. Only eight of the 31 institutions offering online MBA courses are admitting students through an entrance exam. The rest are allowing direct entry with some asking candidates to make a presentation first.
"For this online MBA program, one needs to qualify the Manipal Aptitude Test (MAT), which includes mathematics, general awareness, and English," said Mamatha. "Each section carries 10 marks and one needs to secure a minimum of 13 marks to qualify. There is a maximum of five attempts that an individual can apply for, in the same academic year." Mamatha qualified in her first attempt.
Online MBA: Who it is for
Ranjita Raman, chief executive officer of Jaro Education, which is an external LMS service provider that partners with institutions to offer online courses, said that 70% of online management graduates pursue these programmes "for...professional growth within the organization to take up large responsibilities" and only about 30% seek placements.
Also Read | 7 Reasons to Pursue an Online MBA Degree
Most of those Careers360 spoke to agreed that an online MBA is best for experienced candidates, currently holding jobs. "For people with work experience beyond a certain number of years, learning is contextual, as against fresh graduates who largely learn from textbooks," explained Pasupathi Sankaran, chief operating officer of staffing company HirePro. "A good amount of learning for management graduates happens in residential programmes through peer interactions and group activities. Online courses are not optimised for the lateral learning that happens in a college environment. It is important for those pursuing online education to network and interact with batchmates who have industry experience."
Arun Gupta, associate director, Academy of Continuing Education, Shiv Nadar University, agreed that online degrees are good for giving an edge to those with work experience. They also enable learners to pursue their academic goals without having to quit their jobs.
"In most conventional modes of learning, this is usually not possible; one needs to take a break from their job and forgo their salary, which keeps many from studying what they want or need to," he said. "The flexibility of pursuing higher education without having to relocate is another big plus. And, this means, one gets access to the best educational institutions and universities from anywhere. Cost-effectiveness and affordability are other key aspects."
The overall expenses for students are significantly lower in online degree programmes as the cost of travel and stay are eliminated.
How MBA is taught online
It is mandatory for the institution to have its own learning management system (LMS) for delivering the programme. Instead of building them in-house, some institutions have partnered with private parties to build these and even to deliver some programmes. Raman of Jaro Education said: "Our role is to provide a large pool of working professionals to upskill themselves with high standard global education which can help them to grow in their professional career as well as the placement assistance to the learners".
Most of the curriculum for the online MBA is the same as that on offer for the regular one. The major change is in the format which, in the new version, involves virtual classrooms, discussion forums, and chat groups. The delivery of the course content is through recorded lectures and live classes on weekends — this varies with the institute but on average, they last two to four hours. The size of the batch also varies with most averaging 60—80 students.
Also Read | Online Degrees: How public institutions went online with private platforms
Instructor-led classes are on weekends or twice in a week. Mamatha said: "We have a WhatsApp group of around 250 students where we interact with each other and solve our doubts. It [the course] also offers.... the same exposure [as a regular MBA] virtually including weekly webinars, Coursera classes, and many motivational speeches by famous industrialists. There are many discussion forums, faculty one-on-one interactions, assignments, tests, exams which keeps me busy throughout the week". Each student is also assigned a mentor.
What online MBA misses
Online learning is very different from the conventional mode and most believe it is not a replacement for the other. They just suit different groups.
"I believe that it [conventional mode] definitely leads to more exposure, conceptual clarity, greater time allocation, and greater interaction between batchmates and faculties," said Mamatha. "But for working professionals like me, I believe that they have more practical exposure in terms of real-world industrial skills and an online MBA exactly provides what a working professional, who wants to attain an MBA degree, needs." Experience in a professional setting also makes the grasp of concepts easier.
Also Read | MBA: Institutions are now offering hospital management programmes online
Recruiters have the same take and for the most part, appear to prefer the conventional, in-person mode. "Online learning and online degree courses are different paradigms," argued Sanjay Jain, chief human resource officer of Polyplastic Industries, an automobile parts manufacturing company. "It is very clear that "learning" is a holistic concept and the person learns from multiple aspects of being in the classroom, the right atmosphere and discipline, required infrastructure, and by interaction with fellow students. The control of teachers in physical classes cannot be matched over an online platform."
MBA Jobs: What recruiters think
The COVID-19 pandemic has changed the way placements are conducted with many firms hiring virtually. Plus, those hiring in 2021 will in any case be recruiting students who have covered large chunks of their syllabus online even if they were enrolled in the regular programme. But what currency an online degree has in the job market remains to be seen and will depend on the industry. For MBAs, major recruiters offering the best pay are the manufacturing, information technology (IT), banking, finance and insurance, and consulting sectors.
"While online degrees can be advantageous for working professionals, industry would prefer 'regular' degree-holders from the job perspective," said Jain. "Industries requiring bulk candidates would welcome them and may place them at par with regular degree students but the majority, specifically the manufacturing-led industry, would prefer to wait for assessments of such colleges and their curriculum, apart from skills and technical knowledge of students. Compensation may also be lower for such graduates''. Online management courses should be seen as "add-ons and not a substitute for regular courses", he said.
Also Read | MBA Placements: How successful are campus job drives?
Sankaran of HirePro pointed out that most online courses still do not have a formal placement programme in place at the end of the programme. "While online management degrees are accepted and valued by employers, they aren't a big differentiator for experienced professionals, unlike a fresh graduate," he explained. "However, it isn't practical for candidates to expect a career transformation or a drastic switch from their current role."
Since the online courses are best suited for those already working, for employers it is a matter of weighing the value of that work experience against that of an online MBA. "Employers look for a combination of experience and education," said Sankaran. "Since most of these management graduates have work experience in a certain domain, their experience is likely to outweigh the online course. However, an online MBA degree does add value."
---
Follow us for the latest education news on colleges and universities, admission, courses, exams, schools, research, NEP and education policies and more..
To get in touch, write to us at news@careers360.com.
More From Aeshwarya Tiwari