The National Education Policy: Getting It Right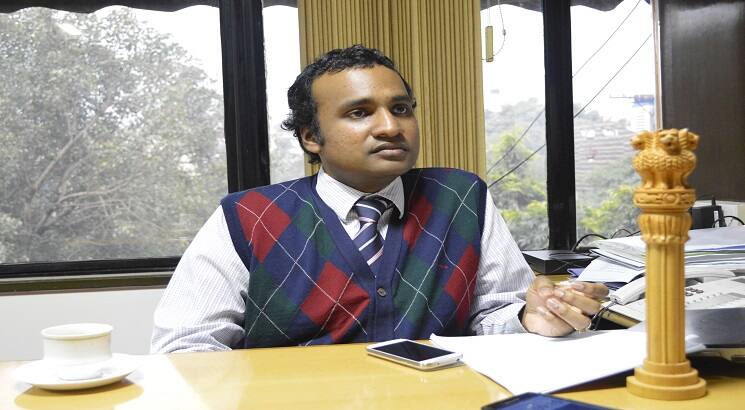 Aditya Berlia, Co-Founder & Pro-Chancellor at Apeejay Stya University, shares his thoughts about the challenges the New Education Policy needs to address...
Any change being introduced in the education system of the country needs to be viewed critically as there are several challenges that needs to be addressed. The first is that India's greatest challenge in the next decade will be to employ more than 15 million young people entering the workforce each year. The second is that the nature of work and how jobs are created have fundamentally changed in the 21st Century. The third, with automation, machine learning, and artificial intelligence, much of the configuration of the economy will rapidly change. The fourth, there needs to be a fundamental re-look at how education is structured and delivered as the current systems in India and abroad, for the most part, are failing to provide great outcomes for students and their home countries. The fifth, the delineations between schools, colleges, universities and polytechnics are arbitrary and are from an agrarian economy age.
There is near universal agreement that in the last few decades the ecosystem has been ravaged by poor policy formation, and poorer on the ground implementation. Rather than encouraging and incentivising quality and investment, policy after policy have created a race to the bottom by constricting innovation and selectively enforcing misguided norms. Instead of a vibrant ecosystem, all we have are a set of schools, colleges, and universities mindlessly cut-copy-pasting from each other without the thought or ability to do something different, relevant or path-breaking. The institutions are often not at fault; they are bound by regulatory implementations to do so.
What should NEP address?
For the new National Education Policy to be relevant, it needs to accomplish a few basic things regardless of how iterative or radical it is.
First, the New Education Policy needs to address the issues of multiple regulatory and professional bodies that create policies that are not in sync or harmony at best, and extremely counterproductive at worst.
Second, it needs to chart out a comprehensive view of the education system in the country, from schools to skills, from higher education to continuous adult learning. Putting these in silos of policy and institutions has not helped in the past, and will not help in the future.
Third, it needs to incentivise massive private investment from India and abroad into the sector with reasonable and sincere guidelines, and freedom to operate and charge fees. Almost all of the top-ranked schools and universities in the world are private for a reason.
Fourth, it has to rationalize all the research grants by not discriminating between public and private. Great research does not cost money but does need an extremely effective results-based policy. We tend to mollycoddle a few government institutions rather than giving funding to those who could produce ground breaking results. Government research labs also need to integrate into the school and university system. Keeping government research labs away from academia was a terrible historical policy decision that still haunts the system today.
Fifth, the New Education Policy policy needs to define the entire system of teacher and faculty training. This needs to be done to allow the industry experts to take up teaching jobs at the school and college level without having to go through onerous and sometimes ridiculous qualifying criteria.  
---
Follow us for the latest education news on colleges and universities, admission, courses, exams, schools, research, NEP and education policies and more..
To get in touch, write to us at news@careers360.com.