Need more quality institutions to reduce burden on IITs: IIT Delhi Director
IIT Delhi in QS World University Rankings 2022: In an open letter to community, IIT Delhi director put the institute's scores in perspective.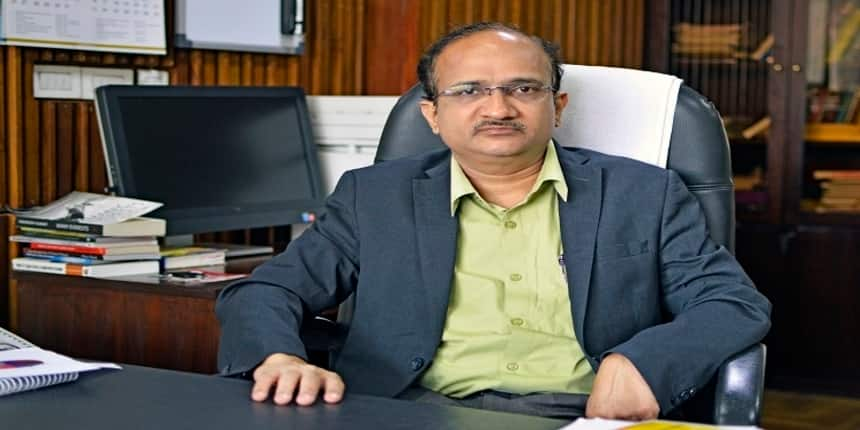 NEW DELHI: Indian Institute of Technology (IIT) Delhi has been ranked in the top three universities in Indian in the latest Quacquarelli Symonds (QS) World Rankings 2022. Despite its position on the global rankings improving by eight places, IIT Delhi director, V Ramgopal Rao, is not happy. In an open note shared with the IIT Delhi community, he wrote: "It doesn't make me happy or elated. Our top institutions in India can be among the top 50 in any of the World University Rankings."
Rao proceeds to explain why in his letter -- despite being top institutions in India, none of the IITs and not even Indian Institute of Science (IISc) score too well in any of the six parameters on which institutions are ranked. IIT Delhi has not scored over 50 in four out of six parameters including critical ones with high weightage such as "academic reputation" and "faculty-student ratio". Even on parameters that it does relatively well on -- "employer reputation" and "citations per faculty" -- it could stand to do better. The two domains in which it fails utterly are "international faculty" and "international students" which, however, carry very low weightage.
Rao concludes that a range of issues, some well beyond the IITs' control, has impacted the scores. These include the 10% economically weaker section quota introduced in 2019; the many hurdles in recruiting students and faculty internationally; and even the general paucity of high-quality institutions which means the pressure on the IITs is immense on all fronts but especially in admission. "India simply needs to create a lot more high quality institutions so the pressure on IIT admissions comes down," Rao writes.
What IIT Delhi scored
This is what IIT Delhi has scored in each of the six parameters.
| | | |
| --- | --- | --- |
| Parameter | Weightage (In %) | IIT Delhi Points (Out of 100) |
| Academic Reputation | 40 | 45.9 |
| Employer Reputation | 10 | 70.8 |
| Faculty Student Ratio | 20 | 30.9 |
| Citations per Faculty | 20 | 70 |
| International Faculty | 5 | 1.2 |
| International Students | 5 | 1.7 |
'Outreach is important'
Rao's note is intended to put these dismal scores into perspective for both teachers and the wider community. The critical parameter of "academic reputation" is based on a survey, he points out and writes: "We need to talk about ourselves more and inform [the] public (both in India and abroad) about our research accomplishments. We simply need to be more visible ourselves. Outreach is important."
For faculty-student ratio, he writes, "we simply need to hire more faculty". He points out that due to the 10% Economically Weaker Section quota introduced in 2019, the older IITs added 2,500 seats, impacting the faculty-student ratio. At the same time, the IITs are picky about who they hire and because they are public institutions, their "pool is mostly restricted to Indians or people of Indian origin". "Finding IIT-quality faculty... is a challenge. We can't ramp it up beyond a point. We are highly quality conscious and rightly so".
IIT Delhi's points for citations per faculty has dropped, Rao's letter says, because they recruited 200 new teachers over the last five years. The score will rise again "once these new faculty become productive in the system".
'Need more high-quality institutions'
Though they carry low weightage, IIT Delhi has performed exceptionally poorly in recruiting international faculty and students. Rao points out that recruiting internationally is "still riddled with policy issues at all levels" and that they "need to go global" with hiring. This will take time.
With students, Rao says the exceptionally difficult entrance test, JEE Advanced, means the "doors are almost closed for international students at the undergraduate [BTech] levels". The letter says the IITs are admitting more international students at master's and PhD levels.
"But we can't do this at the cost of scores of Indian students who wish to come to these institutions but [are] denied admission," says Rao's letter.
Write to us at news@careers360.com.
Know More About
NIRF Rank
8
Rating
4.7/5
Download Brochure