NEET 2019: One week left for registration; 5 common mistakes to avoid!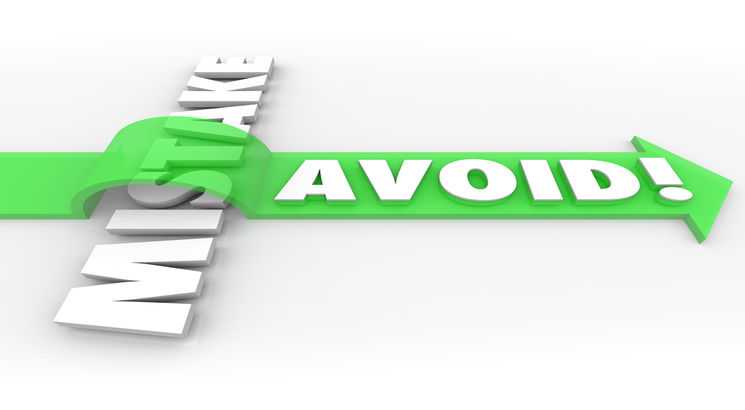 NEET Online Preparation
Crack NEET 2020 with NEET Knockout Program, If you Do Not Qualify- Get 100% MONEY BACK
NEW DELHI, NOVEMBER 22: The online registrations for National Eligibility cum Entrance Test (NEET) will close on November 30, 2018. From the year 2019, National Testing Agency (NTA) will be responsible for conducting NEET UG exam on May 5, 2019, for admission to around 66,771 MBBS and 27,148 BDS seats in medical and dental colleges across India. The application form of NEET 2019 along with the official brochure was released by NTA on November 1, 2018.
With just one week left for the closing of NEET application form 2019, aspirants must hurry up and submit it before the last date. Only candidates whose application form will be accepted by the regulatory body will be eligible to download the NEET UG admit card 2019 from April 15, onwards. The online registration for national level medical entrance examination can be done at new website - ntaneet.nic.in.
While filling the application form, it is mandatory for applicants to fill the details carefully and try to avoid some common mistakes as listed below.
1. Fill the details carefully:
It is generally suggested to enter the appropriate and correct information asked during online registrations. In the application form, NTA has specified certain fields which cannot be edited which are:
Gender

Category

Nationality

State of eligibility (for 15% All India Quota)

Person with disability

Medium of question paper

Choices of exam city
However, in the NEET FAQs published by NTA, it has been enumerated that all the fields in the application form can be edited. Yet, aspirants must enter the correct details to avoid any obstacle during the examination.
Also, candidates must enter the correct name as mentioned in the ID proof, which will later be verified. Along with that, the mobile number and email ID submitted should be valid, as NTA will use it for communication purposes.
2. Choose code of eligibility wisely:
"I will be appearing for Class 12 board exams this year, so which code should I enter in NEET application form?" Such questions are asked by medical aspirants regarding the code of eligibility to be selected during online registrations. Below is the brief introduction to NEET eligibility codes 2019 specified by the conducting authority.
Code 1: Candidates who will be appearing for Class 12 exam in the year 2019 and result is awaited can select this code. As per the eligibility criteria of NEET 2019, it is necessary to pass the qualifying examination to appear for pen and paper based exam.
Code 2: This code must be selected by candidates who have completed their Class 10+2 in the year 2018 or before and have not pursued any other course. However, such aspirants must have completed their qualifying examination with Physics, Chemistry, Biology/Biotechnology (PCB) and Mathematics or any elective subjects with English as the core subject.
Code 3: The aspirants who have completed Intermediate or Pre-degree examination in Science from an Indian University/Board or from any other recognized examination authority can select Code 3 in the application. Such student must have studied Physics, Chemistry, Biology/Biotechnology (along with practicals) and English as the main subjects.
Code 4: For the students who have pursued pre-professional or pre-medical examination with Physics, Chemistry, Biology/Biotechnology and English as the core subjects after the completion of higher secondary education or pre-university examination. This pre-proessional or pre-medical courses should also include the practical tests in these subjects.
Code 5: Candidates who have completed first year of the three-years degree course from a recognized University with Physics, Chemistry and Biology or Biotechnology as the compulsory subjects including the practical tests can choose Code 5 in the application form.
Code 6: The B.Sc. graduated candidates from an Indian University with not less than two of the subjects – Physics, Chemistry, Biology (Botany and Zoology) and Biotechnology).
Code 7: The students who have passed any other examination which will be found equivalent to the Intermediate Science Examination of an Indian University/Board, with Physics, Chemistry, Biology/Biotechnology (including practicals) and English.
3. State of Eligibility for 15% All India Quota seats should be correct:
It must be noted that the field of "State of Eligibility" to be filled during NEET UG registration 2019 is for considering the state of aspirant for 15% All India Quota seats. Candidates must fill the their state of eligibility and verify it before submitting as the details once submitted cannot be edited.
"I am a resident of Delhi but have completed my Class 12 from the state of Haryana. So, what should my state of eligibility in the application form?" Similar questions are being asked by the aspirants while filling up NEET application form 2019. Thus, candidates are advised to select the 'State' which is mentioned in their Identity Proof, which they have used in registration.
4. Fee to submit NEET application form 2019:
For successful submission of registration form, the prescribed amount of fee must be paid within the specified date and time. The application fee for candidates belonging to general category is Rs. 1400, while those for SC/ST/OBC candidates, it is Rs. 750.
The aforementioned registration fees can be paid in online and offline mode through net banking, debit/credit cards and E-challan during the banking hours. The last date to pay the application fee is December 1, 2018. Thus, the candidates who have not submitted the fee for registration are advised to do it soon.
5. Failure in payment of application fee:
"I have paid the application fee but my confirmation page is not being generated, what should I do?" or "I tried to pay the application fee but it failed, what to do?" In such or other related cases, aspirants must wait for a day, as there might be a drop in the connectivity from Bank's server to the NIC serve. In such situations, NIC receives the message from the bank server 2-3 times a day to ensure that the dropper communication can be completed. Once the payment is successfully done, the confirmation page will be generated.
NEET application form 2019 correction window
NTA will open the NEET application form correction window from January 14 to 31, 2019. In case, aspirants have provided an incorrect information in the application form, it can be edited/modified/deleted through the correction window. However, NTA will allow aspirants to edit certain fields in the form.
Stay updated with latest Education News