"NEP should usher in A change in Career, Research and Curriculum"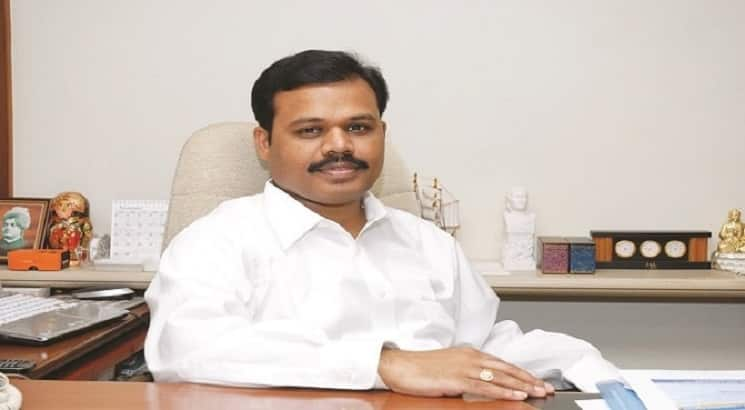 Dr. P. Sathyanarayanan, President, SRM University, delves into areas that the New Education Policy should focus to promote the quality of education...
While India has come a long way in the last few decades – moving from a dearth of educational institutions to a plethora of institutions, there are aspects that higher education in India is lacking. While we have promulgated the idea of access and affordability, excellence has had far fewer advocates. Focus thus far has been on promoting access of education to the masses. There are a number of issues that currently persist.
Keeping curriculum up with the times
Education that is provided is often academic and there is a weak link with applicability. Curriculum is obsolete and it has to be reoriented towards skill-sets that are required for future jobs. Industry linkage in the educational content is of paramount importance for going forward. Recently, AICTE has reduced the burden of theory and started focusing more on practical learning. This is a step in the right direction. The UGC has already issued the UGC (Credit Framework for online learning courses through SWAYAM) Regulation 2016 advising the universities to identify courses where credits can be transferred on to the academic record of the students for courses done on the SWAYAM platform.
Promoting career in teaching
A career in teaching is not something that majority of students would aspire for. It is neither satisfying remuneratively, nor can the aspirant derive satisfaction from a curiosity bound to the subject of interest due to the lack of infrastructure and opportunities present in the country. There is a dearth of both quality and quantity of faculty in India. In 2017, there was a 40 percent shortage of faculty in Central Universities and IITs alone. Policy must focus more in incentivising high quality faculty to pursue their passion in India and not abroad.
Embracing a holistic approach
The attitude of students and faculty in the country is one dimensional. Internationally there is rhetoric and action on inter-disciplinary efforts in course delivery, research, and output. In India there is an undue amount of focus on engineering, management and medicine. Liberal arts, sciences, and humanities are often ignored. Students and faculty must develop a cross functional appreciation, and develop a single specialization. This will create much stronger teams for large-scale transformative initiatives.
Research enhancement
To enhance the pedigree of educational institutions, there must be a focus on research that ensures high quality output. An ecosystem must be developed where researchers can pursue their areas of interest. Whether it is pushing the cutting edge of technology or addressing large social issues that persist in the nation, there must be access to adequate funding, infrastructure and manpower.
Academia-industry linkage
There must be a platform where idea generation (academia) and commercialization (industry) can interact. A strong level of interaction between these two will enhance all aspects of higher education in the country – curriculum, research opportunities, faculty opportunities, etc. But to do this, the government will also need to enhance industry R&D output in the nation.  
Stay updated with latest Education News