NLAT 2020 to be conducted tomorrow, Know all about NLSIU's new admission test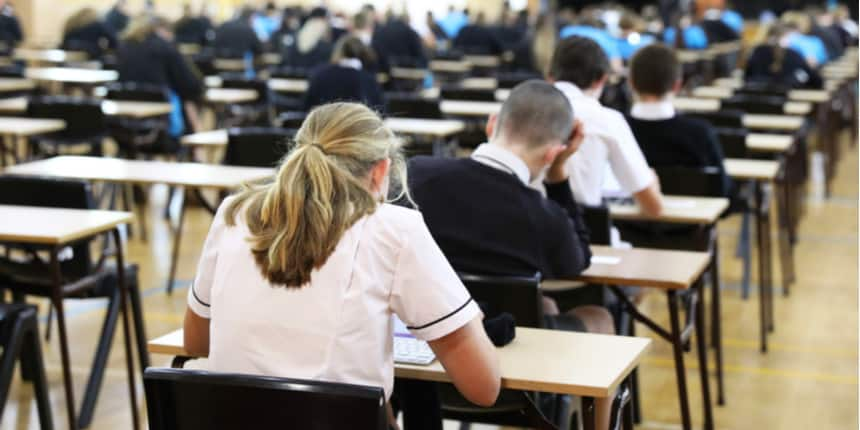 NEW DELHI: National Law School of India University (NLSIU), Banglore will conduct the National Law Aptitude Test (NLAT) 2020 tomorrow. However, the result and admission declaration will be subject to the outcome of a writ petition filed by a former Vice-Chancellor of NLSIU, Prof. R. Venkata Rao against the university's decision to conduct NLAT 2020.
The university will conduct NLAT in online, remote proctored mode. Candidates have the option either to appear in the test from their safe locations or to visit the nearest test centre established by Testpan India Pvt. Ltd.
NLAT UG in 3 sessions, NLAT PG in a single session
NLAT 2020 will be conducted for admissions to BA LLB and LLM courses. NLAT UG for BA LLB will be conducted in 3 sessions while the NLAT PG will be held in the evening session.
NLAT UG test timings
Candidates appearing for NLAT UG will be informed about the test slots via email and the registered mobile number. The test duration will be 45 minutes and the test timings are as given below.
Batch 1

Reporting time - 12:00 pm

Exam start time - 12:30 pm

Batch 2

Reporting time - 1:45 pm

Exam start time - 2:15 pm

Batch 3

Reporting time - 3:30 pm

Exam start time - 4:00 pm
To maintain equivalence among all three batches, the difficulty level of the question papers administered in different sessions may not be the same. To ensure a level playing field for all batches, the university will adopt a normalization process to compile scores across batches.
NLAT PG test timings
Candidates appearing for NLAT PG will have to report at 5:30 pm, while the exam will be conducted from 6:00 pm to 6:45 pm.
Candidates belonging to the PwD category (with benchmark disability) will be given an extra 15 minutes to complete the test. Such candidates are also eligible for taking the scribe services.
NLAT 2020 exam structure
The NLAT syllabus is the same as followed in the Common Law Admission Test (CLAT). However, the NLSIU' law admission test has a different exam structure. NLAT 2020, for both UG and PG level candidates, will be a short duration exam. The NLAT UG will be completed in 45 minutes, whereas the exam duration in NLAT PG will be of just 40 minutes.
Comprehension based questions
The NLAT 2020 will be a comprehension based exam designed to test the candidate's skills and knowledge required for legal education.
NLAT UG will have 4 general comprehension type passages. Each passage will be followed by 10 objective type questions from various topics such as English Language, Current Affairs including General Knowledge, Legal Reasoning, Logical Reasoning and Quantitative Techniques.
NLAT PG will have 3 comprehension passages, each followed by 10 questions from various legal subjects.
Tricky marking scheme
NLSIU has introduced a marking scheme which is very different from most of the other law entrance exams conducted in India.
Each question will carry two marks, and for each incorrect answer, 0.50 marks will be deducted. But, if a question is left unanswered, it will also be subject to a negative marking of 0.25 marks.
As per the university, such a marking scheme will help in measuring the depth of preparation of the candidates. Candidates who have prepared comprehensively will have a better chance to score better than others.
No option to review or revisit the questions
In NLAT 2020, candidates will not be able to review or revisit a question once they have moved to the next question. This feature has been introduced to prevent candidate malpractice in a test that will be proctored remotely.
Devices that can be used for appearing in NLAT 2020
As per the guidelines on technical and system requirement, NLAT 2020 can be given by using devices such as desktop computers, laptops with webcam, android mobile devices (Tablet and Phones). Candidates should ensure that they maintain an internet broadband speed of at least 512 kbps.
3 level proctoring to ensure integrity of test
The NLAT 2020 will be proctored using a combination of technological, artificial intelligence-based proctoring, along with human proctoring.
Human proctor

AI proctor

Super proctor, an NLSIU personnel.
Also, read:
SC gives go-ahead to NLAT but restrains NLSIU from declaring results
CLAT 2020 exam postponed again: this time to September 28, but is it the last?
Write to us at news@careers360.com.
More From Team Careers360