NMC Bill: Govt to Regulate fee of 50% seats in Private colleges; will it serve the cause?
NMC Bill: Govt to Regulate fee of 50% seats in Private colleges; will it serve the cause?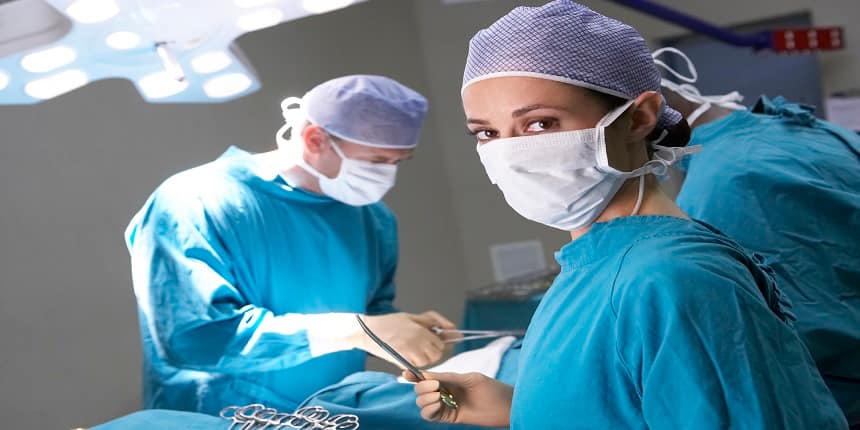 NEW DELHI, JULY 18: The Union Cabinet has given its nod to the National Medical Commission Bill, 2019 and it is likely to be introduced in the ongoing session of the Parliament. The present Bill has very few changes, as it is the same Bill which was prepared during the previous Lok Sabha tenure. Some of the major developments proposed in the Bill include replacing Medical Council of India (MCI) with National Medical Commission (NMC), determination of fees for up to 50% of seats in private medical colleges and deemed universities and Common final year MBBS exam, National Exit Test (NEXT) which would serve as licentiate exam and replace the entrance to PG medical courses.
The Government which is keen on pushing the Bill in the Monsoon session and after its introduction it is most likely to go the Standing Committee for various suggestions and then presented in the Winter Session to get it through.
NMC Bill was first introduced in December 2017 but lapsed with the dissolution of the 16th Lok Sabha. The Bill has already gone through various stages and reviews and the Government is unlikely to make any major changes in it, as it is of the view that the measures will ensure a 'transparent' admission process and also bring down 'admission fee'.
One of the senior officials at the Ministry of Health and Family Welfare, who is close to the development, on condition of anonymity said, "The Bill should have been through during the previous Lok Sabha only but due to reservations from some ministries it could not happen. But, in its present form and with Prime Minister himself taking a keen interest in it, as these measures will curb corruption in medical education and ensure a transparent admission process, at the same time bring down admission fee, it is likely to be introduced soon."
He further added that to remove too many regulations, it is also proposed that the annual renewal permission for new medical colleges before recognition is being done away with.
One of the major concern among the medical fraternity was related to Bridge course, which is no more part of the present Bill. The bridge course allowed Ayush doctors to prescribe allopathic medicines. The decision in this regard has been left to the respective state governments.
Fee Regulation in Private colleges
A key recommendation of the Bill allowing Commission to regulate fee and all other charges for 50% seats in private medical colleges and deemed universities. Initially, the Government proposed to regulate fee of 40% seats which was revised to 50% in March 2018. The Government has also clarified that the fee would also include all other charges taken by the colleges.
The expert opinion is divided on this as some feel that capping fee will enable medical education access for all. Another section feels that fee capping would discourage private colleges and would force them to resort to other means to earn money.
The fee regulation provision has been included as in 2002, the Supreme Court ruled that the fees charged by private unaided educational institutes could be regulated. The SC in its judgment then banned 'Capitation fee', and allowed institutes to charge a reasonable surplus, to be used for its expansion and development. It is no hidden fact that many of the private medical colleges charge exorbitant fees making medical education unaffordable and inaccessible to meritorious students.
Presently, the fee structure of private unaided medical colleges is decided by a committee set up by the state governments under the chairmanship of a retired High Court judge.
In 2018, the Parliamentary Standing Committee also recommended to continue with the existing system, but for those private medical colleges and deemed universities currently unregulated under the existing mechanism, fee must be regulated for at least 50% of the seats.
Private medical colleges have been opposing the move and they argue that they need to revise fee periodically to cover up the escalating pay of faculty and staff, maintenance cost, lab equipments, etc.
A Committee constituted by NITI Aayog also recommended against capping fee structure in medical colleges. It was of the view that any such move would discourage the entry of private colleges, and encourage 'under the table' capitation fees and other periodic fees on various pretexts.
National Exit Test (NEXT)
The Cabinet note allows the introduction of the Common final year MBBS exam to be known as National Exit Test (NEXT), which would serve as licentiate exam, for entrance to PG medical courses and as a screening test for foreign medical graduates.
The Bill does not give much clarity on the structure of NEXT. Dr Shubham Sharma, a PG student at AIIMS says, "There is no clarity given by minister that NEXT exam is objective or subjective, when it is held i.e, after or before the internship. And how NEET exam can be applicable for AIIMS. If it is applicable then what about AIIMS entrance test?"
Another PG student from AIIMS New Delhi says that only one thing which is not good in this bill is exit exam, yes we need a single exam but not like this. There are chances of favouritism, viva marks given better to favourite student, son of doctors get good marks nothing will be fair in this exam. "With the NMC bill you people are planning to reduce the burden on MBBS student by introducing common exam NEXT and admission into PG through that score. What is the future of doctors who already graduated how can we enter into PG course if you remove NEET PG," he questioned.
A large section of students also feels that the NEXT will help the students studying in private medical colleges as severe malpractices are seen there. Fewer marks are given in institutes like AIIMS.
Unless NEXT is planned well, it will create a huge problem in its implementation as there are chances of plenty of court cases, marks inflation.
Unless this 'final MBBS exam to be the entrance for PG' is planned well, it is going to be a huge issue when implemented. Court cases aplenty marks inflation, would follow for sure.
National Medical Commission
The National Medical Commission will be an autonomous body in place of the Medical Council of India (MCI) and repeal of the Indian Medical Council Act 1956. The NMC will regulate medical education and practice in the country. It will also determine fees for up to 50% of seats in private medical institutions and deemed universities.
The new regulatory body will consist of 25 members. National Medical Commission will have four Autonomous Boards, namely Under- Graduate Medical Education Board, Post-Graduate Medical Education Board, Medical Assessment and Rating Board and Ethics and Medical Registration Board.
MCI was marred in controversy over widespread allegations of corruption in its functioning concerning its regulatory role and lack of accountability. Several committees from time to time recommended for overhauling the MCI. The National Knowledge Commission and the Yashpal Committee recommended that the MCI should not be responsible for regulating medical education and should be a professional body that conducts qualifying examinations for entering the medical profession.
The Parliamentary Standing Committee (2016), Prof. Ranjit Roy Committee and the NITI Aayog have also suggested bringing legislative changes to overhauling the functioning of MCI by the creation of several autonomous Boards to address different functions.
Other Key Provisions
The Bill also provides that the national entrance test i.e. NEET, common counselling and NEXT shall also be applicable to Institutes of National Importance (INIs) like AIIMS to have common standards in the country.
The Medical Assessment and Rating Board (MARB) will conduct an assessment to the medical college and develop a system of ranking of medical colleges which would enable the students to choose the medical college wisely.
NMC and the respective Boards will ensure a dynamic and modern educational environment, decreasing the emphasis on physical infrastructure, achieving the norms in global standards and an effective grievance redressal mechanism.
The Bill proposes for setting up of Medical Assessment and Rating Board, which will grant permission for new medical colleges, starting of PG course and increase of seats based on the standards set by the UG and PG Boards.