Promote final-year students without exams: AKTU to UP Government
Promote final-year students without exams: AKTU to UP Government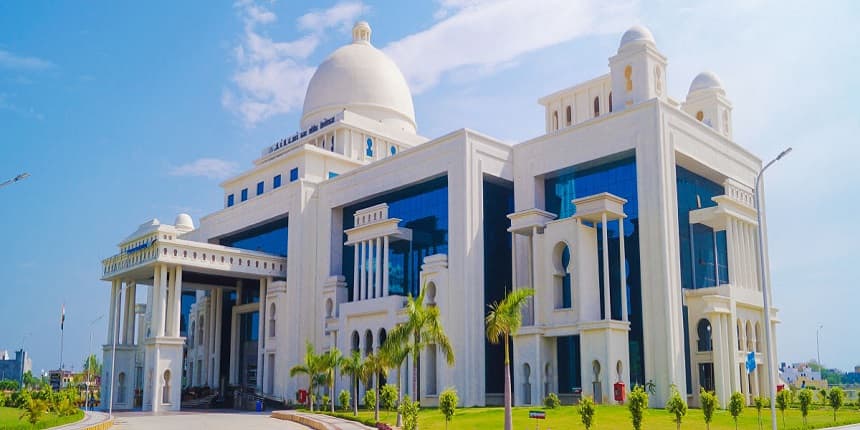 NEW DELHI: Amidst increasing cases of COVID-19 in the country, Dr A.P.J. Abdul Kalam Technical University (APJAKTU) in Uttar Pradesh, is planning to promote over two lakh final-year engineering students without exams. The university has sent this proposal to the UP Government.
Along with the proposal, the AKTU administration has also sent the Uttar Pradesh Government a formula for promoting students. "We have sent the proposal to the university for promoting students, we are hopeful that the government will soon come up with something on this. It's a process which takes some time," Vinay Kumar Pathak, Vice-Chancellor of the university told Careers360.
Examination centres become quarantine centres
There are around 2.2 lakh final year students enrolled in nearly 750 affiliated colleges of the university. Officials said that for a university of this size, holding exams on such a scale will not be an easy task and the risk of spreading coronavirus infection is also high. Earlier the AKTU used to conduct its semester examinations by May-end and results were released in June.
A senior official of the university who does not wish to be named said: "Several engineering colleges have been transformed into COVID-19 hospitals and quarantine centers, which were earlier used as examination centres. It will also pose a different type of challenge for us if we have to hold the examination. Parents and students have also expressed their concerns."
Internal assessment, previous semester
The AKTU has suggested evaluating students on internal assessments past performance. As per its proposal, 50% marks will be based based on internal assessments and 50% on the marks scored in the previous semester examination.
The university will have to publish the result of final year students latest by August 15 as many get placed before the examination and they have to join the company from September. "It is not yet decided whether the institutes will be able to open from August 15, so we have to think about the future of students," he added.
Unlock 2.0 guidelines and universities
The AKTU affiliated colleges have been closed for over three months with some attempting online classes due to coronavirus. Earlier, the examination department had announced it would conduct end-semester examinations from July 6 but, with the Ministry of Home Affairs coming up with Unlock 2.0 guidelines stating education institutions will remain closed till July 31, the possibility of conducting exams has diminished significantly.
The University Grants Commission, or UGC, is also likely to issue guidelines for the university to scrap the final year examination of students.
Also read:
Write to us at news@careers360.com.