'Pvt medical college may recover cost from public hospital'
'Pvt medical college may recover cost from public hospital'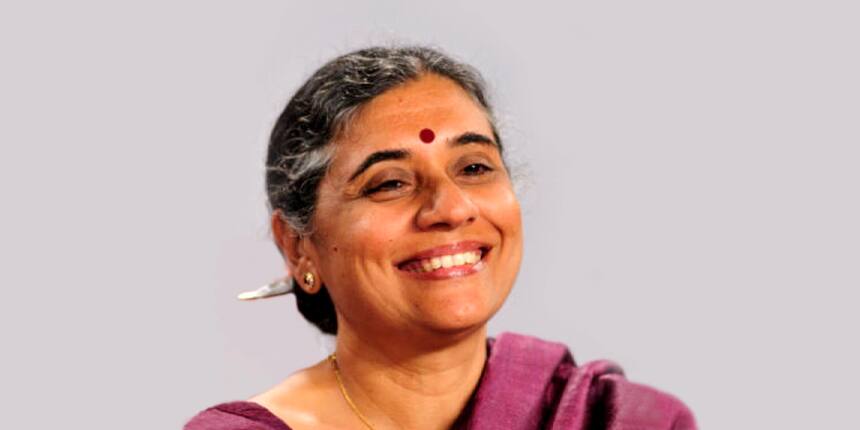 The Central Government's think tank, NITI Aayog, has drafted a model public-private-partnership agreement between district hospitals and private medical colleges.
The NITI Aayog claims the policy will help reduce the shortage of doctors and also result in an upgrade of district hospitals at a nominal cost of the state governments. A meeting of stakeholders has been scheduled for January 21, 2020.
Public health expert Rama V Baru, from Jawaharlal Nehru University's Centre for Social Medicine and Community Health, sees the policy in the wider context of privatisation and "commercialisation of higher education and public health facilities". Baru argued that the agreement will lead to highly complex partnerships with unclear governance structures and may end in private medical colleges recovering their investments from the once-public district hospitals.
Also a member of the Scientific Advisory Group of the National Institute of Epidemiology, Baru spoke toCareers360. Edited excerpts below.
What is your take on the draft model agreement?
One of the key things that has happened is that the government has clearly decided it will continue to commercialise medical education, in fact, all higher education. One needs to look at this document in relation to the general direction in which higher education is going.
They had this idea of handing over district hospitals to private parties earlier. It did not work in all states but they tried it out in states which are more accepting of such commercialisation like Gujarat and Karnataka.
This new document raises many questions.
It appears that private medical colleges will take over the functioning of district hospitals in the name of PPPs, which means the district hospitals will provide the land on a lease for private capital to build medical colleges
The other very important thing is that private medical colleges will partner with functional district hospitals. This is very important because it essentially means that only states that have functional medical services will be able to enter into this partnership. Since health is a state subject, the nature of the partnership will vary with the state.
Then, there is a contradiction in the National Medical Commission [Act 2019] itself. On the one hand, you talk about the need for axillary workers who are non-medical. On the other hand, you push to increase the number of doctors. Each of these colleges will have 150 seats. What is the logic of producing more doctors when unemployment rate of medical graduates is so high in this country? Also, how do you ensure the quality of this medical education?
What do you think of the governance structure?
We are talking about a complex partnership, you can have foreign capital, national or domestic capital and local capital coming together. Who is going to be answerable to whom? What will the regulatory structure be like? It is like putting a cart before a horse if you have not properly constituted a regulatory structure, how are you going to hold anyone accountable? Suppose the infrastructure falls apart who is going to be responsible for its repair. As far as human resources are concerned, they are going to contract in doctors. They might also introduce ideas of performance-based remuneration. They will have doctors who will be taken from other government hospitals and allowed to function as contract doctors in these places on deputation. Very importantly, the government doctors can become medical college staff by resigning from their jobs with the government. So you see the blurring of boundaries between what is public and what is private. You have multiple authorities and a situation that is getting very complicated. It raises very important issues for governance. The jurisdiction of medical education and public health services at the state level is anyway split between two separate authority structures. There seem to be more new authorities to oversee this partnership.
Then, it raises questions of equity, of social justice, who is included and who is excluded. The Pradhan Mantri Jan Arogya Yojana [or PMJAY, a public health insurance scheme,] will cover only those living below the poverty line. The rich will not go to a district hospital. So what happens to those who are above the poverty line and not eligible for insurance? They will pay out of pocket.
There are questions regarding the administrative and governance of the relationship between PMJAY and the district hospital that is in a PPP arrangement. What authority and power will the private medical college have over the administration of the district hospital?
The draft mentions independent experts. In fact, they are given a pretty large role right from the point of approving plans for the college and hospital. They will also monitor the institution's functioning.
Yes, they are talking about independent experts. But who will select them? I know from my work in Tamil Nadu, Kerala and Karnataka that it is the politicians who own many of the private medical colleges. So, there is a nexus between the private medical and engineering colleges and various lobby groups that are closely linked to or members of political parties. The sugar barons, mining companies have all invested in private medical and engineering colleges in Maharashtra, Andhra Pradesh, Karnataka or Tamil Nadu. There is a nexus between regional capital and state politicians.
What about the draft's claim that it has worked successfully in Gujarat and Karnataka? And how do you expect this to play out in states like Odisha, Bihar, or the northeastern states?
The NMC has several guidelines but the NITI Aayog is setting up these individual documents. How much coordination is there between these individual documents and the large vision on the NMC's role? Also, where is the evidence from such partnerships in other parts of the world? Have they been tried and tested? What can be learnt from that? The questions of an institution's functioning, the quality of education and governance – all three must be addressed, especially in a country with an unregulated private sector. We also need to understand failures. How do we assess a workable model without examining the evidence? Where is the evidence from Gujarat and Karnataka to show that they were successful? What were the parameters used to assess the success of these models?
You will see the rise of crony capitalism because the likely investors will have interests in real estate and other businesses. Any business model will try to recover profits and the people at the grassroots-level will suffer. That is why the question of equity as a result of these PPPs is a very serious one. If you notice, the government's policymakers constantly use the word "industry", the "medical industry". Now any business model has a logic of its own. From the American experience, we learn that the moment you go into a business model – which is what this PPP is – it will have a logic of its own. Even if you assure me that we will put in equity clauses, we are going to do this and we will do that, the point really is, there is a certain logic of the business model which will take over.
What if this private company which sets up a medical college cannot turn a profit? The NMC document allows the government to control fees for 50 percent of the seats. So, if these medical colleges do not make a viable business, the district hospitals will be made to subsidise them. It is from the hospital that the private colleges will recover the cost.
There are further questions. Will this privatised district hospital really bother if there is an epidemic outbreak in a particular district? What will its obligation be to address the need of those who die? If you get into the logic of the business model, you have no moral obligation. Making money and morality don't go together in the health sector.
We know that the gestation period for returns, whether it is a hospital or an educational institution, is for several years. It is not an input-output model. Many private hospitals set up in Tamil Nadu for example, went into closure. If you have a strong industrial concern, whenever the hospital is going through a difficult time, you can still pull money out from your parent company and cross-subsidise the loss-making hospital. But in this situation, who will bear the losses?
The draft contains a provision for sharing revenues.
The revenue share is not clear to me. You know very well that most business proposition or business venture can also show losses. You can write off saying that I have gone into losses this year so I cannot give you this one percent. And in the first few years, this may actually be the case. The logic of building any education or health institution is that the first few years you will not see profit. You will be lucky if you break even. But even that depends on your patient load.
Write to us at news@careers360.com
Stay updated with latest Education News
More From Pritha Roy Choudhury