QS World Rankings 2019: MIT retains top spot for 7th year; IIT Bombay improves 17 positions
QS World Rankings 2019: MIT retains top spot for 7th year; IIT Bombay improves 17 positions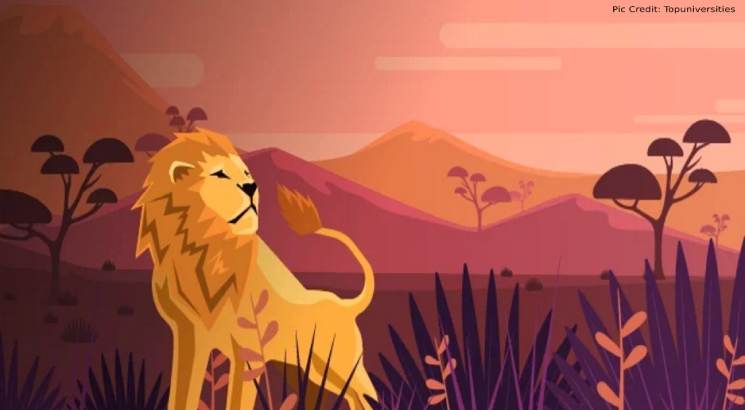 NEW DELHI, JUNE 7: Massachusetts University continues its lead as the top university for seventh consecutive year in the QS World University Rankings 2019 announced on June 6, 2019. Stanford, Harvard University and California Institute of Technology (Caltech) retain their last years second, third and fourth positions respectively. Three institution from India IIT Bombay, IISc Bengaluru and IIT Delhi have also retained their position among the top 200 globally with considerable improvement in their previous performance.
Oxford University has overtaken Cambridge university and now ranks among the top five in the world. Oxford University which now becomes number one in Europe leads the 34 European universities in the top 100. North America has a total of 36 universities in the top 100, 33 out of which belong to the USA. The only Latin American University, Universidad de Buenos Aires (UBA) has also improved its ranking and now features at 73rd rank.
Seven Australian universities stay in the top 100 of which five have improved their positions since the 2018 rankings with University of Sydney going up by as many as eight positions.
Closer home, three Indian educational institutes feature in the top 200. Indian Institute of Technology Bombay (IIT-B), Indian Institute of Science Bengaluru (IISc) and Institute of Technology Delhi (IIT-D) at 162, 170 and 172 positions. While IIT-D retains its previous rank of 172, it no longer leads the Indian institutes and has been outrun by both IISc and IIT-B.
The Asian universities have also performed well in the world ranking tables. As many as 24 universities feature in the 2019 ranking as opposed to 23 the previous year. National University of Singapore (NUS) at 11th rank leads the Asian contingent closely followed by Nanyang Technical University at 12th position and Tsinghua University at 17th position.
University of Capetown, the African university which previously occupied the 191 position has now moved down to 200th position in 2019. The fifteenth edition of the QS world rankings has ranked about 1000 universities from 85 countries from around the world.
Top 20 universities and their QS Rank
| | | | |
| --- | --- | --- | --- |
| S.No | University | 2019 | 2018 |
| 1 | Massachusetts Institute of Technology (MIT) | 1 | 1 |
| 2 | Stanford University | 2 | 2 |
| 3 | Harvard University | 3 | 3 |
| 4 | California Institute of Technology (Caltech) | 4 | 4 |
| 5 | University of Oxford | 5 | 6 |
| 6 | University of Cambridge | 6 | 5 |
| 7 | ETH Zurich - Swiss Federal Institute of Technology | 7 | 10 |
| 8 | Imperial College London | 8 | 8 |
| 9 | University of Chicago | 9 | 9 |
| 10 | UCL (University College London) | 10 | 7 |
| 11 | National University of Singapore (NUS) | 11 | 15 |
| 12 | Nanyang Technological University, Singapore (NTU) | 12 | 11 |
| 13 | Princeton University | 13 | 13 |
| 14 | Cornell University | 14 | 14 |
| 15 | Yale University | 15 | 16 |
| 16 | Columbia University | 16 | 18 |
| 17 | Tsinghua University | 17 | 25 |
| 18 | The University of Edinburgh | 18 | 23 |
| 19 | University of Pennsylvania | 19 | 19 |
| 20 | University of Michigan | 20 | 21 |
The QS World University Rankings are compiled using six metrics contributing to the overall score. They are:
Academic Reputation (40%)

Employer Reputation (10%)

Faculty/Student Ratio (20%)

Citations per faculty (20%)

International Faculty Ratio (5%)

International Student Ratio (5%)
Stay updated with latest Education News